Juncos looking for 2 ride-buyers for IndyCar in 2019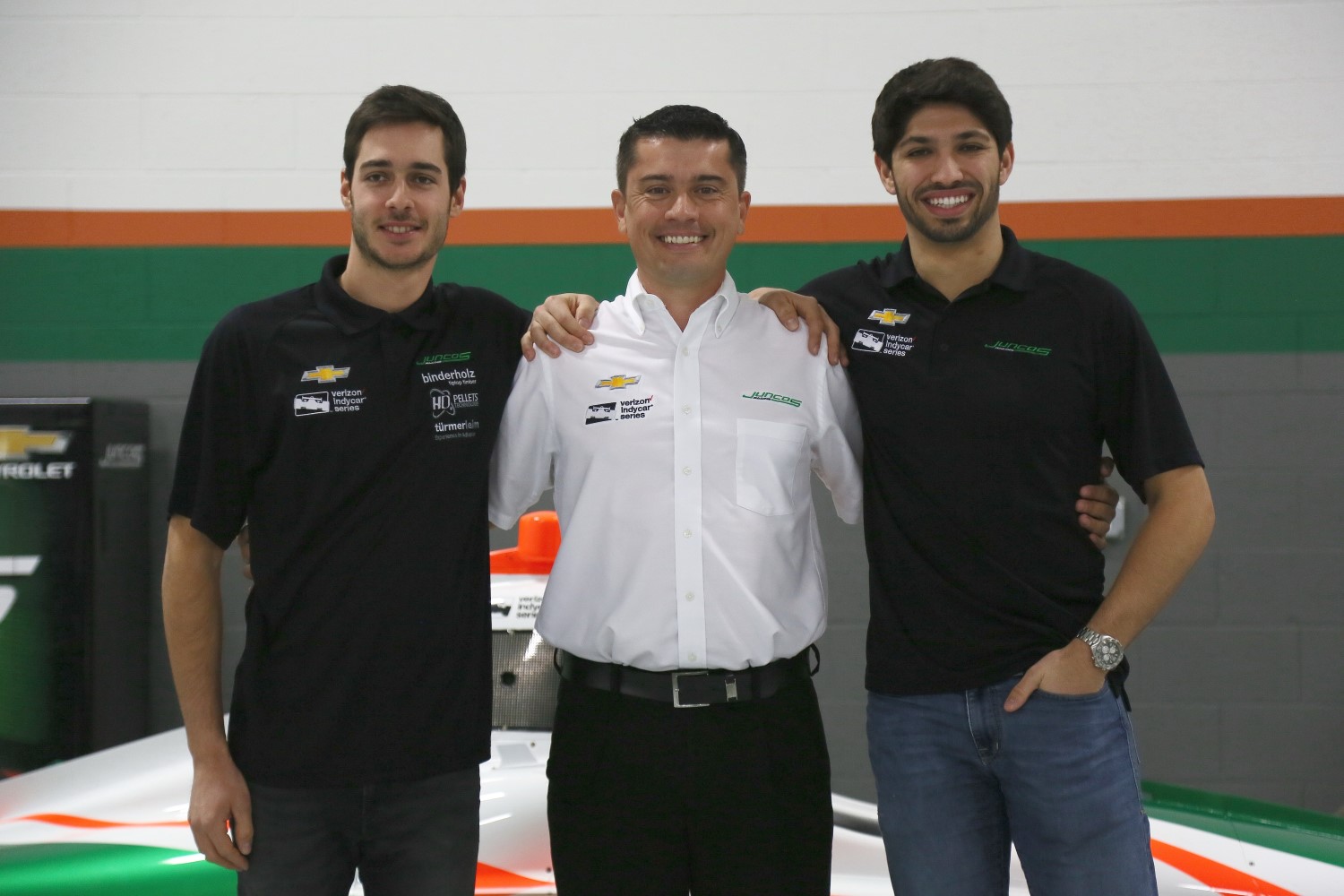 Ricardo Juncos (c) runs all his racing operation with ride-buyers
Team owner Ricardo Juncos says he will expand his team to two IndyCar entries next year because it makes most sense both performance-wise and economically.
The #32 Juncos-Chevrolet has run in 11 of the 15 rounds held so far this year, with reigning Indy Lights champion Kyle Kaiser running four rounds, former World Series Formula 3.5 V8 driver Rene Binder in six, and Alfonso Celis Jr. due to make his second start this weekend in Portland.
However, Juncos says that expanding to two cars next year "is going to make much more sense."
He told Motorsport.com: "Having two cars is the right way to go, definitely, because we want to improve our performance always, and it's very tough on rookies – or even quite experienced drivers – if they have no one to share data with over a race weekend.
"[Running one car] doesn't help the team, either, because if you're missing half a second, the engineer will think, 'Is it because of us? Is it the driver? Where do we find this time? So running a second car can help take away those doubts.
"So we currently have a racecar and a spare that are ready right now, but we have also taken delivery of a third chassis and that should be ready two-to-three weeks after Portland. We won't be entering Sonoma."
Asked if, like Binder and Celis, next year's drivers will need to come with their own sponsors, Juncos said, "Well, unfortunately we are without team sponsors at the moment, so the economic reality is that we have to run drivers who bring money, but we are working very hard to find team sponsors. That's part of my job as an owner.
"There are no drivers out there with a complete budget for a whole season, so I think next year will be somewhat like this year where we run a few drivers. But with two cars, we are at least giving them and ourselves the maximum chance to show what they can do."