Lawrence Stroll to buy Force India (5th Update)
Daddy Stroll – Lawrence -pictured on right , bought an entire F1 team for his baby boy, Lance, pictured left
UPDATE This rumor is upgraded to 'fact' today with news Lance Stroll's father bought the Force India team for his son.
The Force India Formula 1 team is to exit administration in the coming weeks after a deal was reached between senior management and a consortium of investors, led by Lawrence Stroll, to secure the future of the team.
The future of the Silverstone-based operation had been under threat for several months amid the ongoing personal setbacks encountered by long-term co-owner Vijay Mallya, with several interested parties having lined up to express interest.
Under guidance from advisors, Sergio Perez and his manager, backed by sponsor BWT and engine supplier Mercedes, took legal action in a bid to accelerate a takeover, and Force India entered administration late last month.
Administrators FRP Advisory were appointed to find a buyer and on Tuesday confirmed a credible party had emerged and a deal had been agreed.
A consortium of businessmen, led by by billionaire Stroll, the father of Williams racer Lance, has been gathered, with the process aided by Force India's Chief Operating Officer Otmar Szafnauer and other members of the squad's senior management.
The investors also include entrepreneur Andre Desmarais, Jonathan Dudman of Monaco Sports and Management, fashion business leader John Idol, telecommunications investor John McCaw Jr and financial expert Michael de Picciotto, plus Stroll's business partner Silas Chou.
A statement confirmed the team would exit administration, with all debts repaid, and all 405 employees retained.
"Under the terms of an exclusivity agreement signed today, the company will be able to exit from administration, the creditors will be paid in full, all jobs will be secured, and ongoing funding guaranteed," read a statement.
"The swift turnaround of fortunes for the F1 team underlines the strength and depth of the company which finished fourth in last year's Constructors' table.
"Force India's highly-skilled workforce, responsible for its consistent level of performance in recent years, is a key reason why the consortium saw this deal as a great opportunity."
Szafnauer expressed his delight at the development, having played a key role in the process.
"This outcome secures the future of the Force India team in Formula 1 and will allow our team of racers to compete to our full potential," said Szafnauer.
"I am delighted that we have the support of a consortium of investors who believe in us as a team and who see the considerable business potential that Force India has within F1 now and in the future.
"At Force India, our expertise and commitment has meant that we have always punched above our weight and this new investment ensures that we have a bright future ahead of us.
"I also would like to thank Vijay [Mallya], the Sahara Group and the Mol family for all of their support and taking the team as far as their circumstances would allow."
Joint administrator Geoff Rowley added that funding would be made available to the team immediately, with "significantly more" made available in the coming weeks.
"It is rare that a company can be rescued and returned to a position of solvency," he explained. "The quality of the various interested parties has been impressive and required careful consideration as the administration has progressed.
"Having followed a robust process, in the end we were left with a highly-credible offer to save the company and restore solvency.
"All creditors will be paid in full, all jobs will be preserved, and the team will have significant funding to invest in its future.
"Funding to support the team will be made available from today, and significantly more will be available once the company emerges from administration which we expect within the next two to three weeks."
07/27/18 If one looks through the officials lists of UK companies facing winding up petitions this week, one finds the name Force India Formula 1 Team Ltd in a case in London, which was scheduled for Wednesday (CR-2018-004624).
The word in Budapest is that this has triggered the team to seek bankruptcy protection of a very specific form, known as a pre-pack administration that means that the sale of the business and assets of the company is negotiated before the appointment of administrators and completes either immediately upon – or shortly following – their appointment. This differs from the standard process where administrators begin looking for buyers after their appointment.
This means that a company can go on trading as a going concern without it impacting operations. This is important in F1 because if the team is declared to be insolvent, it loses all its rights and benefits under the terms of the commercial agreements. We have seen in the past that administration is not in itself insolvency, while being wound up ends all benefits.
The next step if this is agreed by the court is for the administrator to organize a creditors' meeting to discuss what happens in the future. The good news is that there is no shortage of buyers, with at least five potential bidders rumored to be in the mix. However, if there is a pre-pack arrangement under discussion this would indicate that Force India has a preference. We will bring further information as it emerges. Joe Saward/MotorsportWeek
Force India's chief operating officer Otmar Szafnauer said in Friday's Hungary Press Conference much needed investment in the team is "imminent" as it took a step closer to being sold this week.
On Friday Szafnauer hinted that this was the case, saying much-needed investment was "imminent" and that he was hopeful the team would "get back to operating in the normal manner" within a week or two.
"I think it's imminent," he said when asked about investment. "I know there's discussions going on in the background. I'm not privy to those because it's a shareholder issue and I'm not a shareholder, otherwise I would know more. But it will be very soon.
"We are just in this critical period, which might last a week or two, we have to keep our heads down, do the best we can here, go enjoy, after the test, enjoy our break and then come back fighting thereafter.
"Hopefully that will be solved soon and we'll get back to operating in the normal manner that we are used to."
It's believed a number of parties are interested in buying the team. Lance Stroll's father, Lawrence, has been linked with a buyout, as has Andretti Autosport, an American investment group and title sponsor BWT.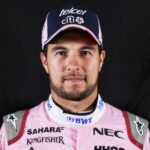 Lance Stroll will likely replace Sergio Perez in the team. Where will Perez land?
07/25/18 This rumor is upgraded from 'speculation' to 'strong' today.
Lance Stroll's billionaire father Lawrence Stroll has reportedly struck a deal to buy beleaguered Force India team so that he can provide a race seat for his son in 2019 and save the teenager from the sinking Williams ship.
Several reports from different sources indicate Stroll senior will be taking over Force India F1 Team from embattled Indian business tycoons Vijay Mallya and Subrata Roy, with Michael Mol supposedly keeping his stake in the team.
The latest development comes amid reports that the Silverstone based outfit is close to administration and near bankruptcy, with deputy team principal Otmar Szafnauer telling reporters at Hockenheim that money for development is almost non-existent.
Mallya, who is being vigorously sought by Indian authorities for a number of infractions, made his single race appearance when he turned up at the British Grand Prix, whereupon he told reporters that the team was for sale but added that no one had shown him the money.
Apparently, Stroll senior has shown it to him and a deal has been struck. A source close to the team said, cryptically, that details "will be announced when the ink dries" on the contract but gave no date.
The investment by Stroll is likely to secure over 400 jobs and set the team back on track to punch above their weight, as they have traditionally done in the top flight.
This development is likely to further stir up the Silly Season rumor vine as it means either Esteban Ocon or Sergio Perez or both will depart The Pinks at the end of the season.
Confirmation of the Stroll to Force India is sure to trigger big movements in the driver market.
Also on the cards for the team is a name change, the 'India' element of the name no longer relevant, in fact, under Mallya they were considering a name change last year but that came to nought.
Sponsors such as BWT and Hype Energy Drinks are likely to stay on board, with Stroll senior – after talks with Mercedes boss Toto Wolff – angling to make the new team the Mercedes junior outfit, which in turn would mean Ocon stays and Perez will depart.
Until Stroll and Force India confirm that the deal is done, speculation will mount regarding the multi-faceted implications of such a scenario.
Earlier this year, another Canadian billionaire Michael Latifi bought a stake in McLaren, his son Nicolas Latifi races in GP2 and has also tested for Force India. Grandprix247
07/24/18 Williams Formula 1 driver Lance Stroll "could be off to Force India" F1 next season, with reports claiming his father, Lawrence Stroll, "is, or will soon be, Force India's new owner," according to PLANET F1.
According to Germany's Auto Motor und Sport, Force India is "holding the key to the midfield driver market as the team's future could determine that of several drivers."
There is reportedly "speculation that Force India will file for bankruptcy," with Stroll "stepping in" as its savior. Auto Bild is reporting "something similar," although it goes as far as to question "whether he has secured a majority stake or if the team now belongs completely to him."
Should the reports of Stroll's investment in Force India prove to be true, his son Lance is "expected to make the move over from Williams." PLANET F1
07/24/18 Joe Saward writes – So a German publication is reporting that Lawrence Stroll has bought Force India. I seriously doubt this has happened. Stroll is cleverer than that. Buying a team makes little sense. He is a fashion brand developer, and he seems to be very careful how he spends his money.
Most of the others who have expressed an interest in buying Force India, think the price – rumored to be $250 million – is too high. That could pay off if there is a budget cap and teams become profitable, but it's a big risk and it makes more sense for everyone to sit back and wait until the team is driven to seek bankruptcy protection, at which point it will almost certainly be sold by an administrator as a going concern.
Vijay Mallya doesn't want to sell at all, he thinks that he will escape his predicament and go on leading a normal life. He doesn't have the money to run the team and so problems have been building up for a while. What the team needs is cash and up to now it has been able to borrow money from Liberty Media, which doesn't want the team to get into trouble.
However, I hear that recently Liberty said that enough was enough and there will be no more money until the team is sold. Vijay's options are running out.
Money is a powerful thing, of course, and over the centuries great brains have developed "financial instruments" that can help out. Lawrence Stroll doesn't really want to own a racing team. He just wants his kid in a good car, preferably without losing him money. He also doesn't want it to look like money is keeping an unworthy driver in place (as is happening, sadly, at Sauber at the moment).
Lance is a decent driver, maybe a good one, but he needs to get a car to show off his ability. Williams is not supplying that. Can they do it next year? If you're Stroll you cannot be sure. Can you? With Force India you know that the structure is good, the people are good people and they will be in the mix if they have the money. But you don't want to be the owner. Joe Saward
07/24/18 (GMM) Lance Stroll looks set to switch from ailing Williams to Force India in 2019.
Not just that, his billionaire father and financier Lawrence Stroll has reportedly bought the Silverstone based team as well.
Germany's Auto Motor und Sport claims the day after the German grand prix was a crucial one for Force India, amid obvious financial problems.
"There is mounting speculation that Force India will file for bankruptcy," said correspondent Michael Schmidt.
Another German publication, Auto Bild, says fashion mogul Stroll could be the savior.
"It is unclear whether he has secured a majority stake or if the team now belongs completely to him," said correspondent Ralf Bach.
Other parties have also looked into buying Force India recently, including major sponsor BWT and the British energy drink Rich Energy.
"People have been writing about the ownership of my team for years," team boss Vijay Mallya said earlier in July.
"You will not see anybody in Force India walking around with a For Sale sign. All I can say is if there is a credible offer with cash on the table, I will be the first to discuss with my shareholders.
"Until then, speculation remains speculation," he added.