We drive the 2019 Ford Expedition Platinum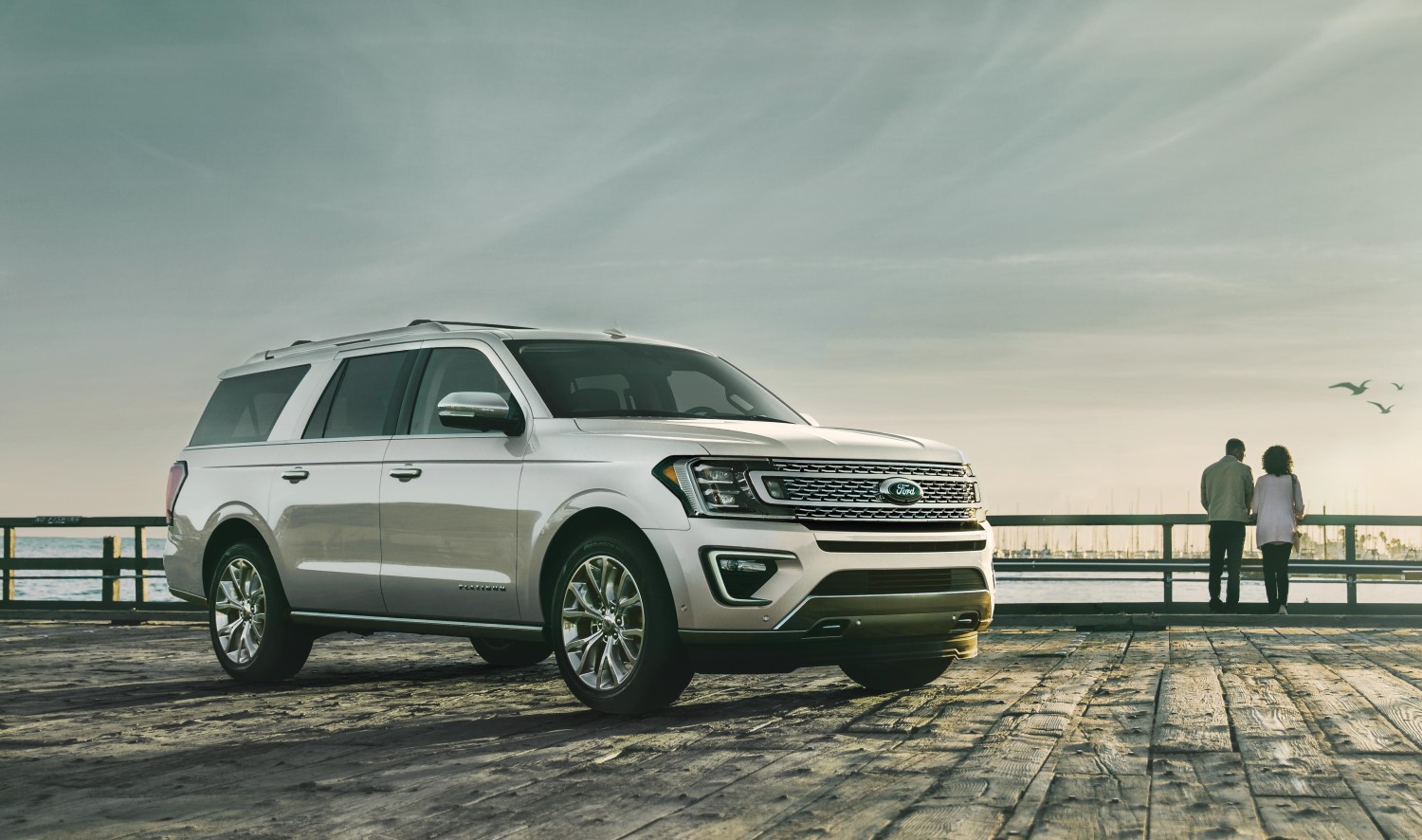 2019 Ford Expedition Platinum in Ingot Silver
SUVs come in many sizes these days and some are just cars with tall roofs but if you want one of the best do everything vehicles out there, the Ford Expedition is hard to beat. The Expedition has been recently freshened up and now is full of technology and luxury. We tested a top of the line Platinum model and it was an amazingly capable vehicle.
The Expedition comes in many flavors. First you have to choose the length. The standard Expedition is 210 inches in length while the XL stretches that to 221.9. The added length is all in the cargo area where the regular Expedition has 19.3 cubic feet of room behind the third row while the XL has 34.3 cubic feet of space.
After selecting your length, you can select one of three trim levels. XLT is the entry level followed by Limited and then Platinum. Upgrading the trim level will cost you approximately $10,000 per step. Our tester was the short Platinum version which starts out at just over $73,000. It is a lot of money but the Expedition Platinum will impress you with great amenities.
We decided to take the Expedition for a long road trip and found that it was the perfect vehicle. There is plenty of cargo room in the back and the Expedition is rated to tow a full 9300 pounds so you can haul a giant trailer with you if you wish.
[adinserter name="GOOGLE AD"]Ford claims that at 9300 pounds, the Expedition offers the highest tow rating in its class. If you are planning on towing, be sure to spend the extra $1570 for the trailer tow package. The package includes a heavy duty radiator, 3.73 geared limited slip differential and intergraded trailer brake controller. The money is well worth it and it will cost you more than that to do the upgrades on your own.
On a long road trip, comfort is paramount and everyone on board was totally happy inside the Expedition. The front passengers have very comfortable seats that are not only heated and cooled but they also offer different levels of massage.
There is everything on board from DVD player to WiFi to USB plugs everywhere. There are also lots of cupholders to hold all of your beverages. One of our favorite features is the wireless charger for your cell phone which makes things so easy. Just rest your compatible Apple or Android phone on it and it charges. Just like that.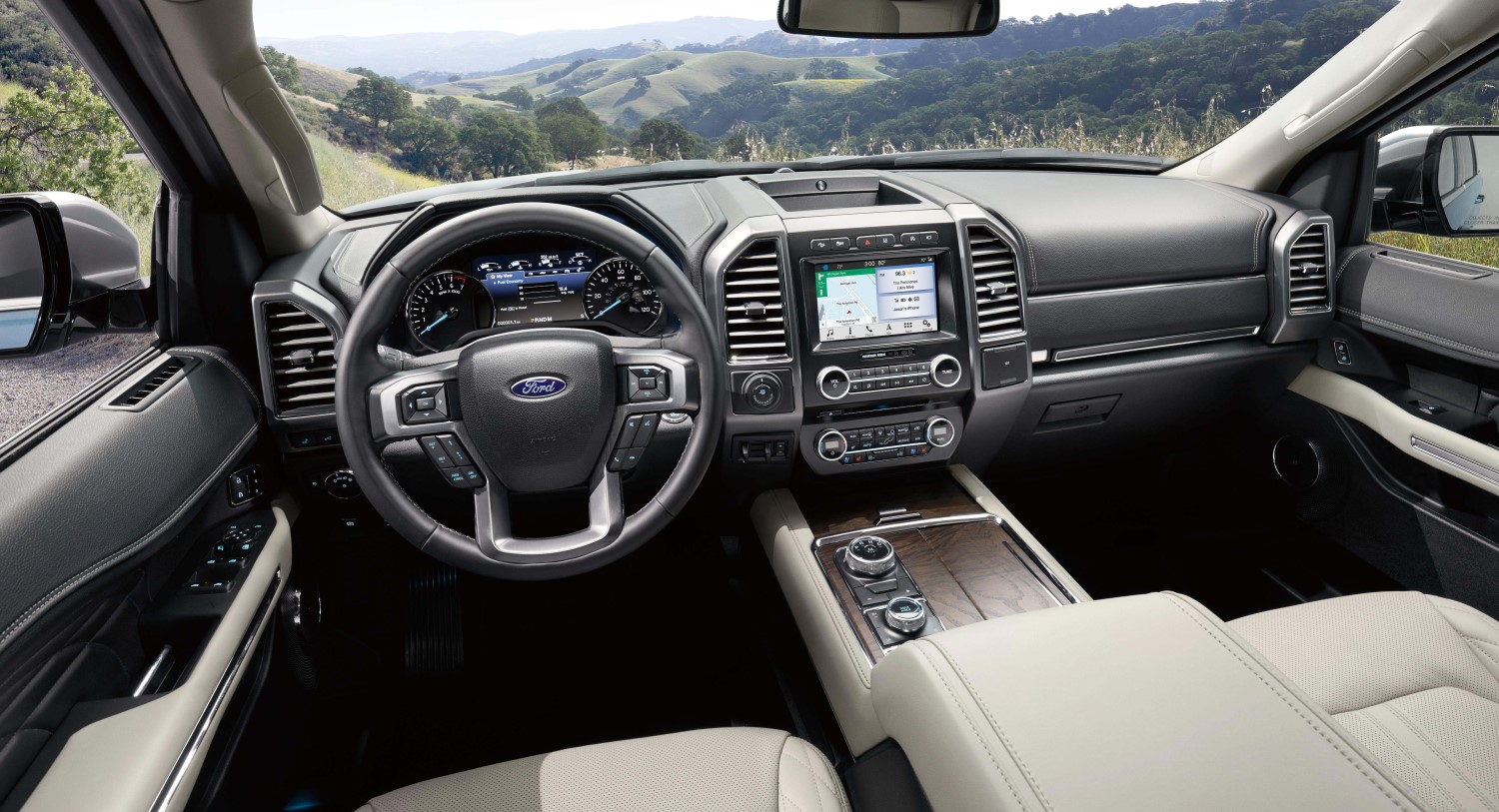 Driver's Cockpit
The Expedition comes with a choice of two engines. Both are 3.5 liter EcoBoost turbocharged V6 engines. The standard version is good for 375 hp at 5000 rpm while the Platinum package gets you the same engine with 25 hp more for a total of 400 hp at 5000 rpm.
The only available transmission is a 10 speed automatic that works flawlessly. It is so smooth that you never even notice it. The big engine on our car even offered impressive fuel economy for such a big car. The EPA rates it at 17 mpg in the city and 22 mpg on the freeway. We averaged right in the middle at 20 mpg. Not a very big number but very impressive for a giant box that weighs 5500 pounds and has 400 hp.
The tremendous amount of luxury features in the Expedition will make you feel like a king. The Sync Connect and FordPass put valuable diagnostics and controls on your smartphone. FordPass allows you to find parking and reserve it and pay for it ahead of time. It also lets you compare fuel prices at stations along your route and receive key vehicle info and even schedule service at your Ford dealer.
The B&O premium audio system with 12 speakers will also make your trip more enjoyable with terrific sound quality. An added benefit is the amazing quietness of the cabin at freeway speeds. There is very little wind or road noise and it allows you to travel very comfortably and you can enjoy your favorite music without added noise.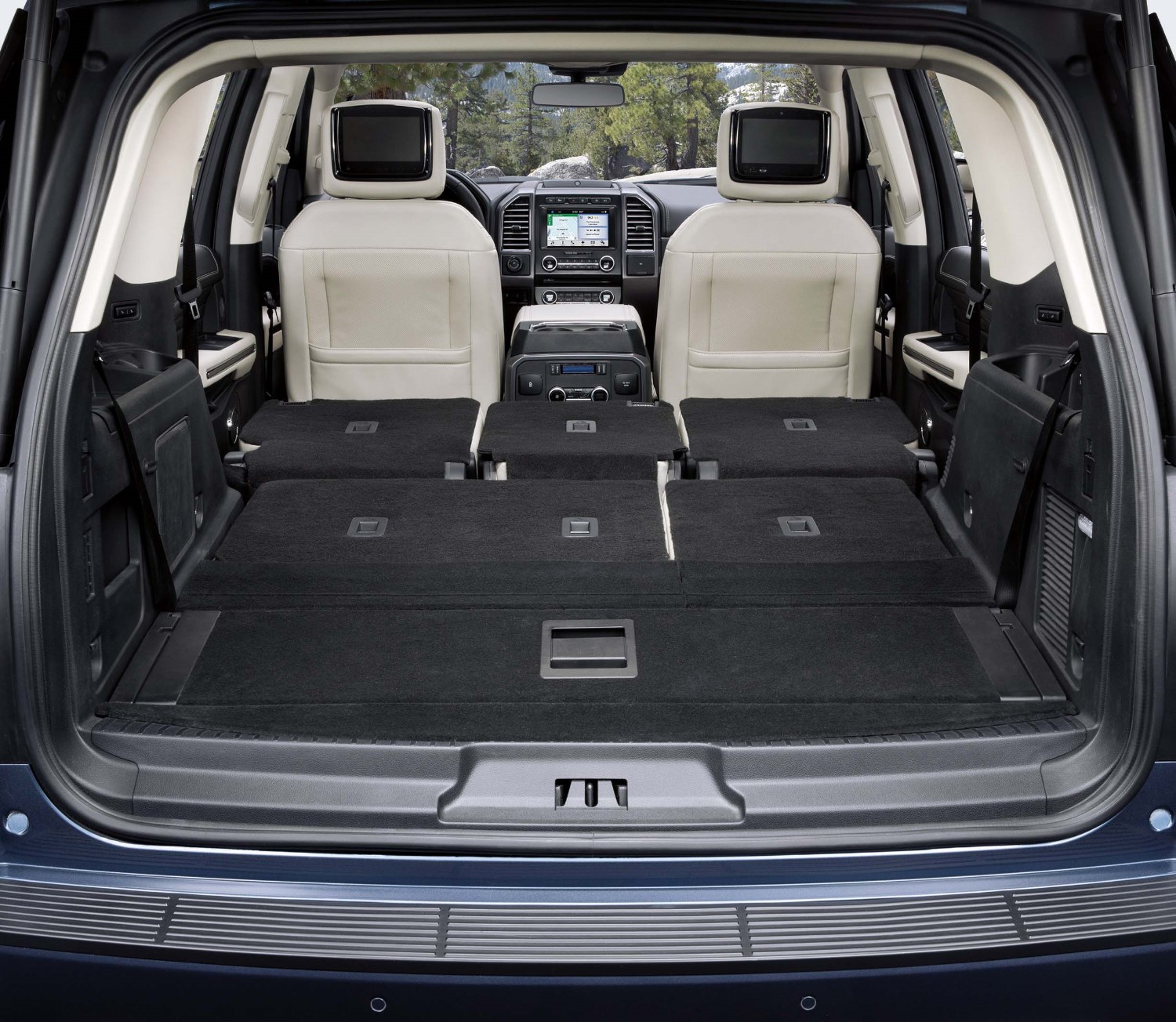 A huge cargo area
The Expedition is big and it drives like a big SUV. If you want nimble, get a Focus RS. This is a 5500 pound vehicle that can do almost anything and it is at home on the interstate. If you live in a big city with tight streets and small parking spaces, it may not be a great choice.
Ford's fabulous 360 degree camera and parking assist can help you but it is still a very big vehicle. In the suburbs, shuttling kids to their activities and driving to Home Depot and Costco is what this thing is perfect for.
The Expedition is an amazing vehicle that does everything you need. It is luxurious and it will pamper you. The only negative is the price tag because $73,000 is no pocket change but you know what they say: you get what you pay for.
Basic Specs
MSRP: From $73,365
Horsepower: 400 hp
MPG: Up to 17 city / 24 highway
Engine: 3.5 L V6
Towing capacity: 5,900 to 6,000 lbs
Wheel size: 22″ diameter, 9.5″ width
Configurations
SUV $73,365
Platinum 4WD SUV $76,515