WEC releases revised 24 Hours of LeMans schedule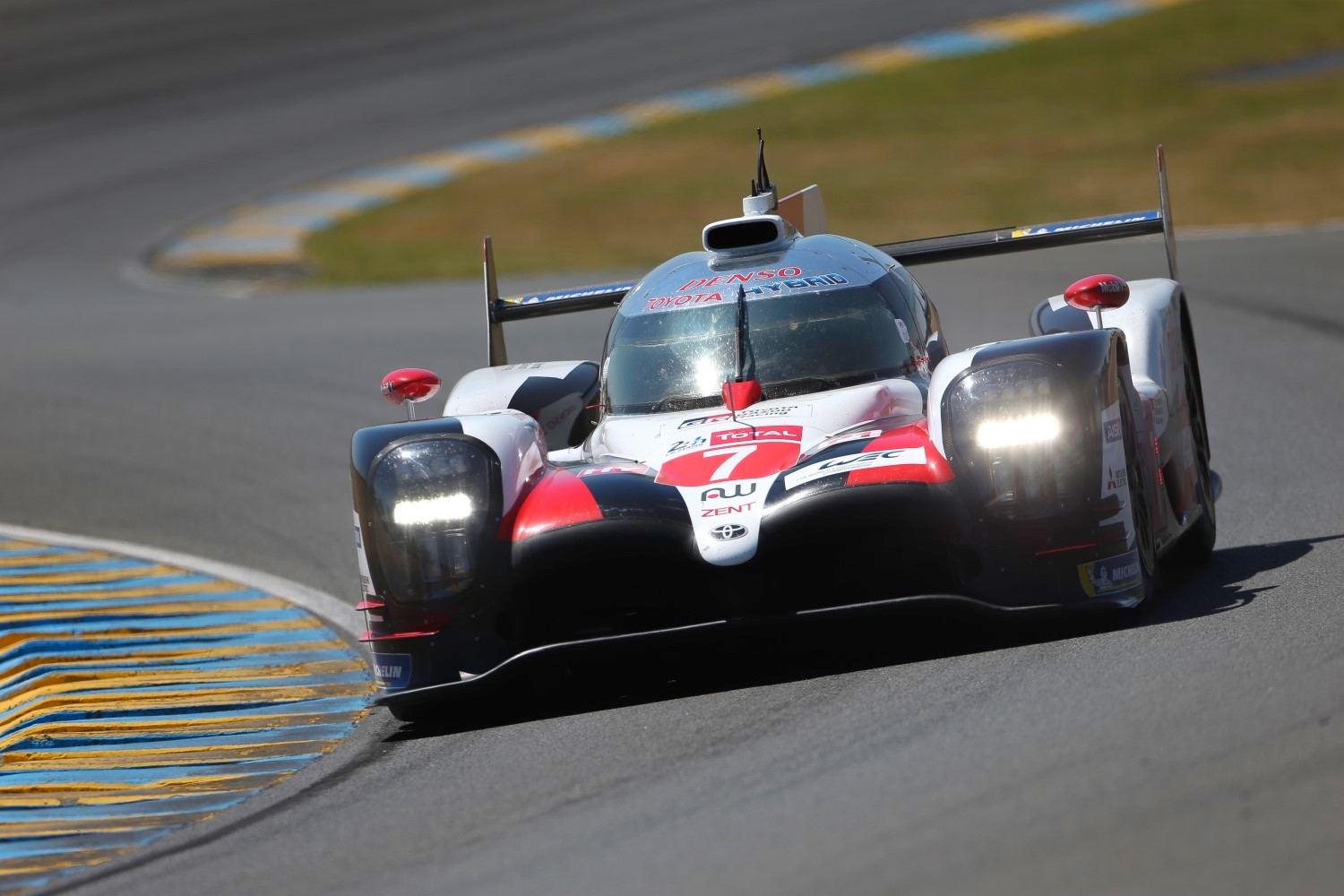 #7 Toyota
A revised schedule for the delayed 24 Hours of LeMans on September 19/20 includes an additional two and a half hours of free practice on the Wednesday of race week.
The start of the opening practice session Wednesday has been brought forward from 3:30pm to 1:00pm.
This five-hour session will be followed by a further three hours of practice starting at 8:00pm.
All drivers will now be required to undertake eight night-time laps during practice rather than the previous five, which reflects that the fact that an autumn race will include more running under the cover of darkness.
Le Mans 2020 timetable
Wednesday, September 16
1:00-6:00pm – Free practice 1
8:00-11:00pm – Free practice 2
11:15-12:00pm – Qualifying
Thursday, September 17
5:00-6:00pm – Free practice 3
8:00-8:30pm – Hyperpole qualifying
9:00-12:00pm – Free practice 4
Saturday, September 19
8:15-8:30am – Warm-up
2:30pm – 88th Le Mans 24 Hours