Cuts reduce Supercars to skeleton staff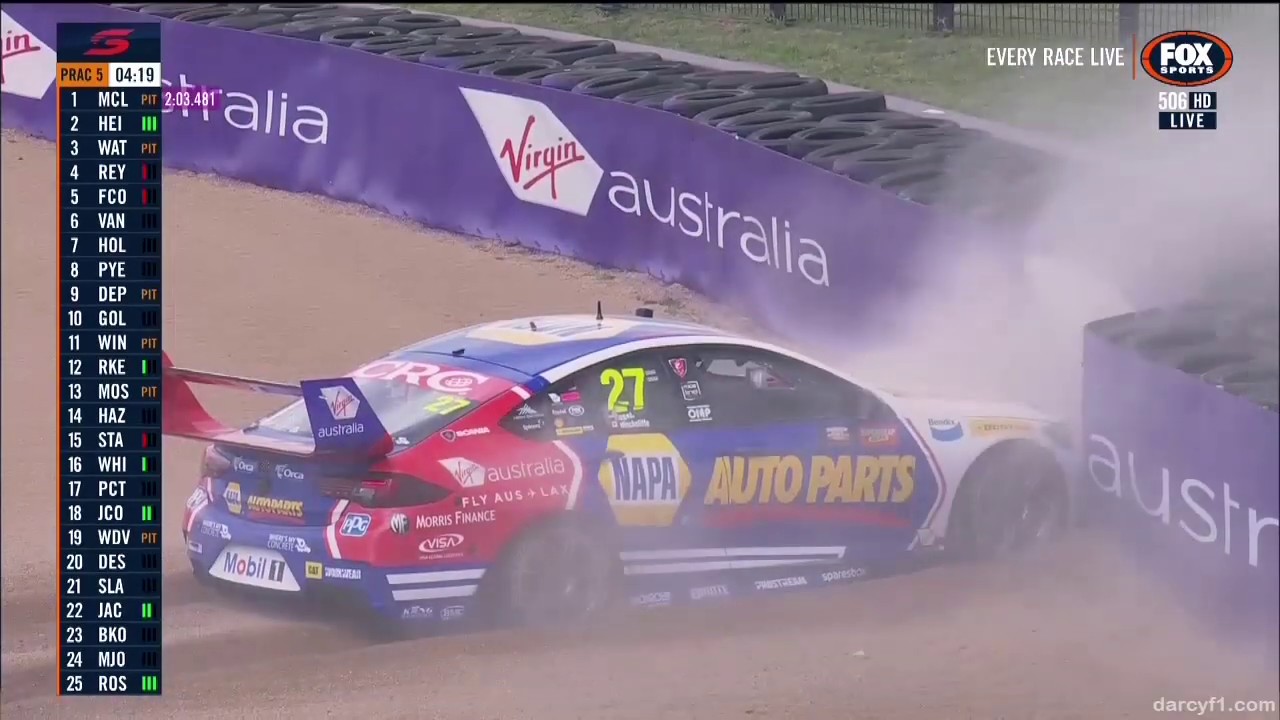 IndyCar driver Alexander Rossi loses control of his Holden and ends up in the kitty litter at Bathurst last year
Supercars has scaled back its operations across the board indefinitely in response to the ongoing coronavirus pandemic.
Speedcafe.com reports that cuts have come across the whole business, including Supercars Media, and that those staff remaining have had their salary reduced by 70 percent.
It is understood the downscaling also affects the sales, marketing, and motorsport departments. It is estimated 85 staff are employed across the entire business.
The decision comes just a week after CEO Sean Seamer downplayed the economic impact of COVID-19 on the championship and said Supercars was 'very different' to other sports.
Speedcafe.com approached Supercars for comment regarding the staff layoffs, which issued a broad statement that read, "We have been very consistent in saying that we as a sport and a business, are not exempt or insulated from the current macro-economic environment.
"While our sport is in the public domain, the people who operate behind the scenes are not. We are different to other sports in that we do not centrally administer salary caps or other such programs.
"We have made, and will continue to make, decisions that we believe are in the best interests of the sport, the teams and our people, so that we keep our staff employed and focus on being ready to roar back into life at the earliest possibility.
"In the meantime, we're really happy with the positive response from our Docuseries and look forward to the Supercars All Stars Eseries launching tonight."