Weekend TV Times (2nd Update ESPN2)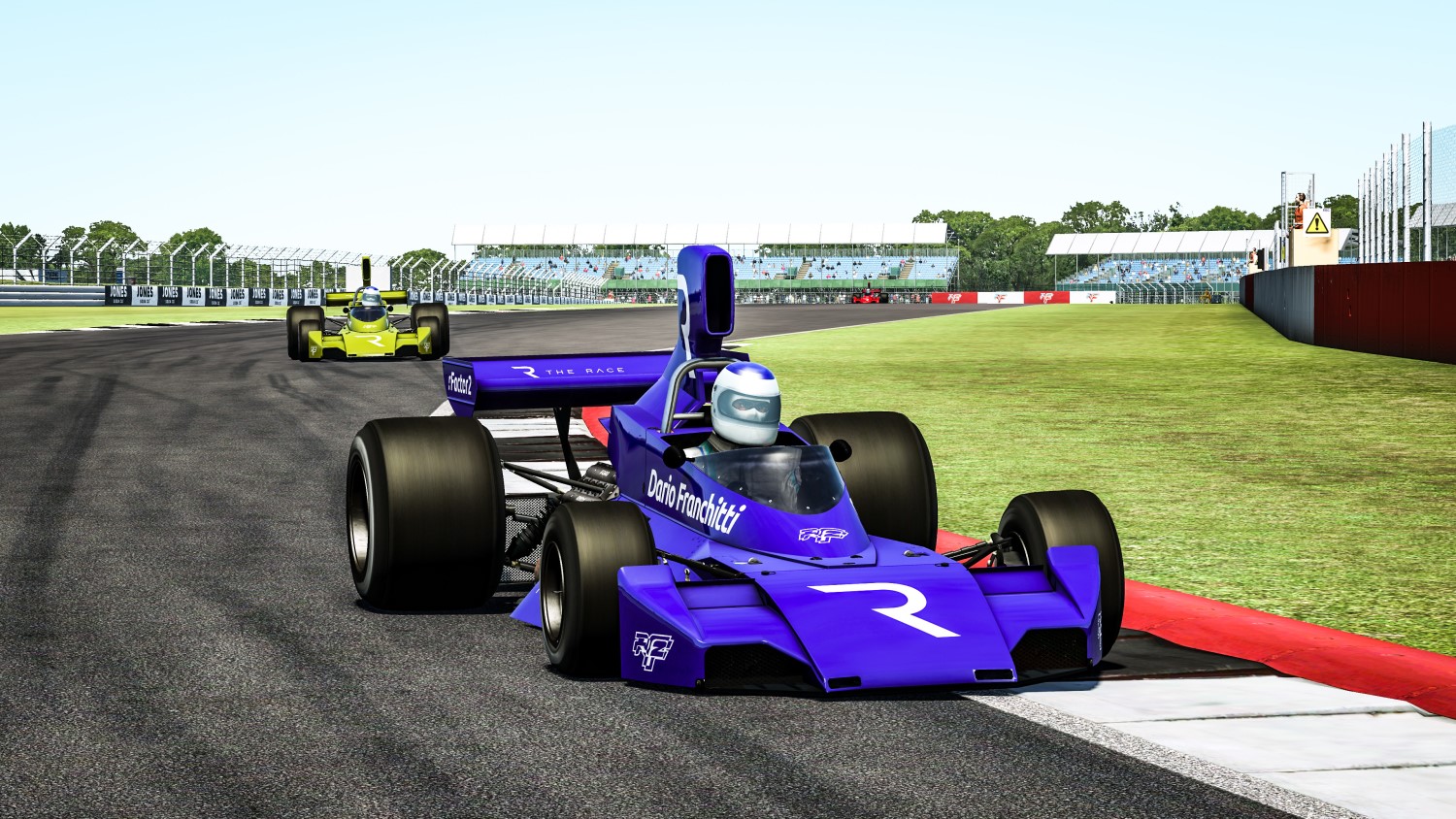 Formula One's eSport Australian GP Sunday will now be shown on ESPN2
UPDATE ESPN2 has announced they will televise the 3 p.m. F1 Esports Virtual Grand Prix on Sunday — live. Current Formula 1 drivers Charles Leclerc, Alex Albon, George Russell, Lando Norris and Nicholas Latifi will participate in the second installment of the F1 Esports Virtual Grand Prix, live on ESPN2.
This is the second race in the new F1 Esports Virtual Grand Prix series, which gives fans the chance to watch Formula 1 races virtually, despite the ongoing COVID-19 situation. This weekend's Grand Prix will take place on the Albert Park track, traditionally used for the Australian Grand Prix, on the weekend originally scheduled for Hanoi's inaugural Street Circuit race in Vietnam.
04/03/20 Added F1 Legends race Saturday at noon in table below.
Last week IndyCar ace Dario Franchitti took the F1 drivers to school.
With a reverse grid can he do it again from the back?
04/03/20 All times Eastern
| | | | |
| --- | --- | --- | --- |
| Saturday, April 4, 2020 | Location | TV Times | Network |
| Mobil 1 The Grid | Studio | 10:00am – 10:30am | CBSSN |
| iRacing Honda Indy GP of Alabama | Barber | 2:30pm – 4:00pm (Live) | NBCSN |
| Sunday, April 5, 2020 | Location | TV Times | Network |
| NHRA in 30 – They Walked Away 3 | Studio | 6:00am – 6:30am | FS1 |
| NHRA in 30 – The Legend of John Force | Studio | 6:30am – 7:00am | FS1 |
| NHRA Drag Racing | Denver | 7:00am – 10:00am | FS1 |
| Classic Motocross 2017: Red Bull X Fighters | Madrid | 9:00am – 10:00am | FS2 |
| NHRA Northwest Nationals | Kent WA | 10:00am – 1:00pm | FS1 |
| Formula E: Street Racers | Studio | 10:00am – 10:30am | FS2 |
| MotoAmerica | Studio | 11:00am – 11:30am | FS2 |
| Formula E: Street Racers | Studio | 11:30am – 12:00pm | FS2 |
| F1 eSports Legends Race | Silverstone | 12:00pm – 1:00pm (Live) | YouTube |
| 2012: Red Bull X Fighters | Sydney | 12:00pm – 1:00pm | FS2 |
| iRacing World of Outlaws | Charlotte | 12:00pm – 1:00pm (Replay) | FS1 |
| eNASCAR iRacing Pro Invitational Series | Bristol | 1:00pm – 2:30pm (Live) | FS1 |
| F1 Esports Virtual Grand Prix | Melbourne | 3:00pm-4:30pm (Live) | ESPN2 |
| Classic NASCAR:2003 | Darlington | 7:00pm – 10:00pm | FS1 |
| eNASCAR iRacing Pro Invitational Series | Bristol | 10:00pm – 11:30pm (Replay) | FS1 |
| Classic NASCAR:2003 | Darlington | 11:30pm – 2:30am | FS1 |