IndyCar eyes Surfers Paradise (13th Update)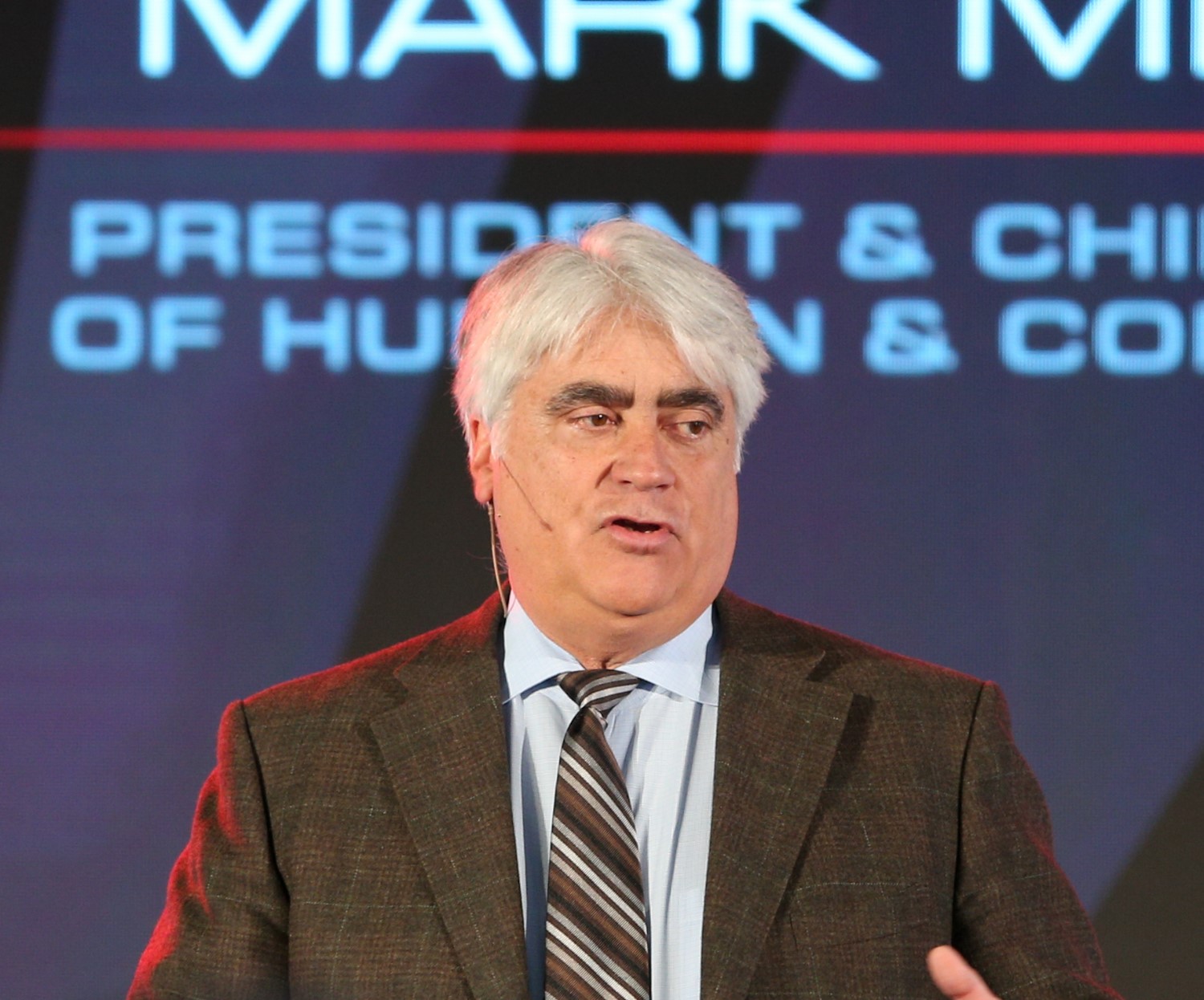 Mark Miles caught zero on another fishing expedition.
UPDATE This rumor remains 'false' based on today's news – The prospect of IndyCar returning to the Gold Coast next year appears to be off the table with 2021 now suggested as the earliest possible date if a deal can be reached.
Talk of IndyCar coming back to Surfers Paradise emerged last year which saw Queensland Premier Annastacia Palaszczuk throw support behind the idea that resulted in a meeting with the boss of the American open wheel series, Mark Miles, in November.
IndyCar had highlighted that a February date would be preferred, which presented several challenges but not unfeasible with Supercars having considered starting its calendar in January.
However, hosting a race in February would require a significant cost to construct the street circuit and venue infrastructure, which is currently owned by Supercars.
The Gold Coast's storm season and the proximity to the Formula 1 Australian Grand Prix were also factors against the project.
Supercars CEO Sean Seamer met with IndyCar officials in December to discuss a possible tie-up between the two categories, but there have been no further talks regarding the matter even after a visit to the Indy 500 in May.
While the Vodafone Gold Coast 600 is in the final year of its current deal, Supercars is in the process of finalizing it 2020 calendar with the event tipped to retain its now traditional October slot without IndyCar involvement.
The Superloop Adelaide 500 will kick off the season at an earlier February 20-23 date slot.
"Not that I'm aware of," Seamer told Speedcafe.com when asked if there had been movements regarding IndyCar appearing at the Gold Coast.
"I think what we're focused on with the Gold Coast is an improved experience for fans, so, from mobile ticketing through to new experiences in General Admission, new corporate experiences, trying to work to bringing the concert inside the race track.
"There's a lot of changes coming to this year that we're primarily focused on, which can then help lead into further innovation next year.
"But there's been no further confirmation or discussions as to IndyCar's presence there next year.
"Their presence would have predicated on a date around February, which we're not going to be doing next year obviously because we've talked about Adelaide.
"I think anything about Indy, not to speak for them or the government, would be around 2021 if it would happen."
Although it appears discussions regarding a Gold Coast IndyCar return have gone cold, Seamer did attend this year's Indy 500 as part of an extensive trip to the US in May.
The visit provided an opportunity to assess the development of IndyCar and NASCAR which the Supercars boss believes was a valuable experience as Australia's premier series continues to work on its future direction.
"I had a pretty long and extensive trip over to the US and got around to a few different places and it was good to spend time with obviously our team owners who participate here, in terms of Michael Andretti and Team Penske folks," Seamer added.
"It was good for me to understand where NASCAR is going with their development, and good to understand what IndyCar is doing. Obviously, there's a resurgence of IndyCar at the moment.
"It's always good to go and learn from what they're doing.
"At a personal level, I'd never been to the Indy 500 before so when you get invited by a few different groups, you've got to take advantage of that, and it was pretty special experience."
06/11/19 This rumor is downgraded to 'false' today as AR1.com predicted. There is no way anyone is going to pay to fly the entire IndyCar circus all the way to Australia for a 0.3 rating on NBCSN.
Mark Miles has been promising International Races for close to 10 years, and he has failed that long. IndyCar is clueless on how to market itself as a global brand.
Hence why it must be sold to some entity that does. And now he wants to go from one failed oval (Pocono) to another failed oval (Richmond).
Due to timing issues, it's looking increasingly unlikely that @IndyCar will hold a race on Gold Coast, Australia, in 2020, per person familiar.

âž- Situation is still playing out and 2020 decision is not yet final.

âž- IndyCar has been looking into a return since late last year. pic.twitter.com/7piVeBXkoG

— Adam Stern (@A_S12) April 17, 2019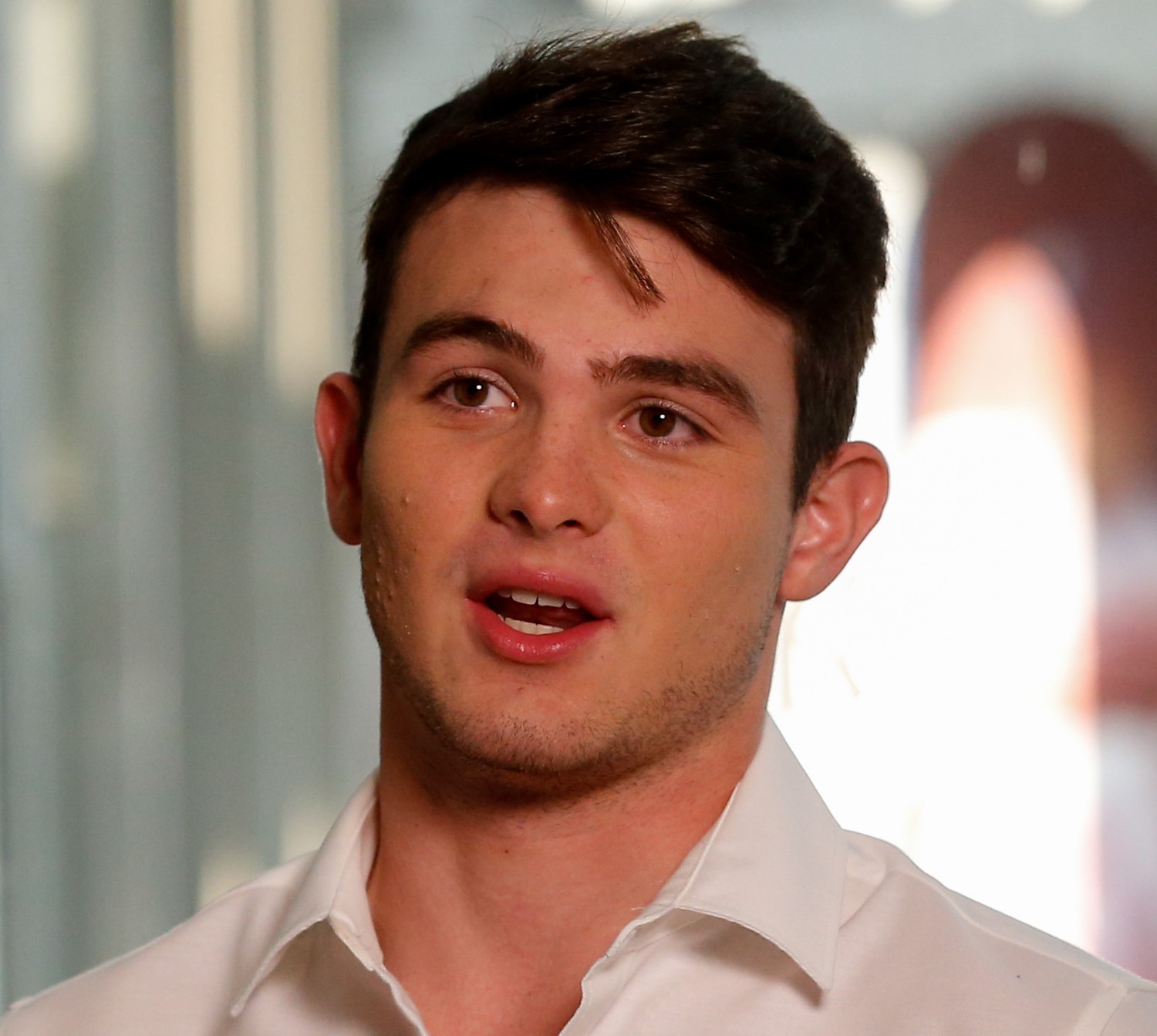 Patricio O'Ward is the real deal, and a race in Mexico City instead would be huge
02/19/19 A reader asks, Dear AutoRacing1.com – what are the chances IndyCar will really return to Surfers Paradise? John Birch
We believe near zero John. Mark Miles insistence that it be in February has too many negatives. The Supercars would have to move their race from October (and lose their date equity), track construction scheduling is near impossible, the circuit is too short in its current configuration, cost, and the race will be live on TV in the USA when everyone is asleep (not a good way to kick off your season). Doing a flyaway race to Australia in February is wrong on so many levels.
Did you see the crowd in Mexico City for the Formula E race last weekend? Huge. Great weather. Why isn't IndyCar racing in Mexico City in February? Oh wait, that makes too much sense. Mark C.
O'Ward would be "important" to a Mexico return
A Mexican race has also been discussed for the last three years, but IndyCar CEO Mark Miles admitted that rookie Pato O'Ward's split from the Harding Steinbrenner Racing team would make a race south of the border less viable.
"I think he's an incredibly talented driver on and off the track," Miles told Motorsport, "so I do think it's important that he finds a home in IndyCar.
"I don't see [O'Ward's] announcement as tantamount to him not being with us, but time will tell.
"We spent some time in Mexico last year. We had a mature conversation with folks who understand racing and understand promoting in Mexico.
"We came away thinking that we should not be impatient just because somebody might write a check and put a race on. If the table isn't set, if the fans don't know who's racing , we might have a good event for a year.
"They gave us a list of examples, not just related to our racing, where series would come in and have a great first race and then decline over time. We want the opposite.
"We have not finished making television arrangements there. That will be important. We'll be patient and sooner than later we'll find a great place to race in Mexico.
"Having a Mexican driver is important to them, and Pato's a stud, so I hope he stays."
Miles said a deal can be had within 3 months if it is going to happen. That was three months ago
02/11/19 Finding an agreeable date could be the impediment to a return of IndyCars to the Gold Coast.
The Queensland government has been looking at trying to bring the American open-wheelers back — as early as next year — as a way of breathing some life back into the annual street racing carnival on the streets of Surfers Paradise.
What has been the Gold Coast 600 with Supercars as the major act for the past decade has been an October fixture on the Australian motorsport calendar.
While the Queensland government and IndyCar are both keen on reviving the event as 'Indy', the American series organizers seem to want it in February — before the start of their home races — rather than October, which would be after their 'grand final'.
Late February-early March is the traditional time of the Adelaide 500 — Supercars' glamor event other than the Bathurst 1000.
A February international open-wheeler race also would come close to clashing with Melbourne's Australian Formula 1 Grand Prix, usually held in mid-March.
The IndyCars came to the Gold Coast for 18 years until 2008, with a recent news report claiming Queensland reaped $A750 million benefits for an outlay of about $A220 million.
Supercars has been agreeable to sharing the Gold Coast billing with IndyCar again and its chief executive, Sean Seamer, has been in the US for talks recently.
However, IndyCar's insistence it be in February could sink the deal.
Ryan Briscoe, Team Penske, won the last IndyCar race in Surfers
01/10/19 At yesterday's press conference to announce more 2019 TV details, IndyCar CEO Mark Miles described efforts on bringing the series back to the Gold Coast as having 'intensified'.
"We are working hard, and it was made public by the premier of Queensland in Australia on the possibility of having a return to Surfers Paradise in Queensland on the Gold Coast of Australia," he said in a press conference regarding IndyCar's domestic television coverage at Indianapolis.
"If that's possible, it could be done for probably February of 2020.
"That's work that is very intensified right now and is something that hopefully might be achieved and finalized in the next couple of months.
"There's a possibility to promote a great event."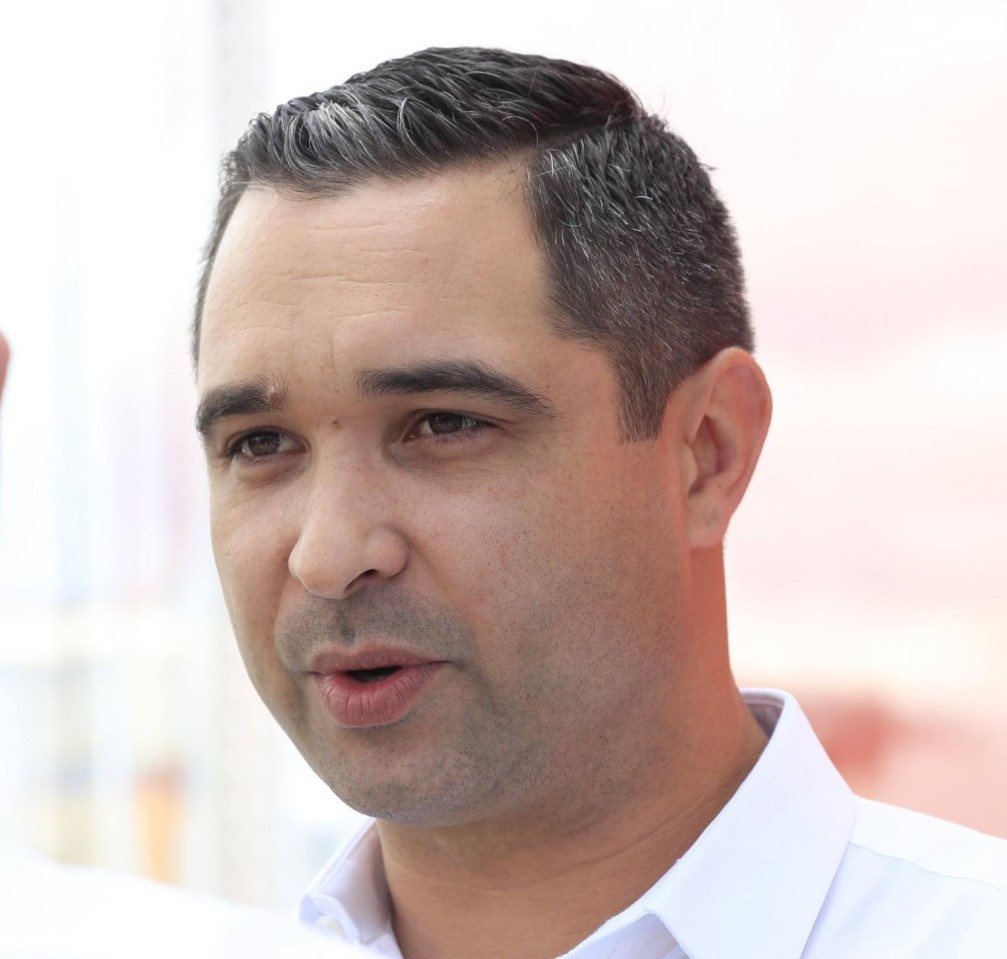 Supercars CEO Sean Seamer is pipe-dreaming if he things he will get a NASCAR Cup race. NASCAR will throw him an Xfinity or Truck Series bone
12/23/18 Supercars supremo Sean Seamer is pursuing American interest in co-billing at the Gold Coast 600 during a 'busman's holiday' in the USA writes Mark Fogarty of Autoauction.
As IndyCar interest in returning to Surfers Paradise increases, Seamer will meet with NASCAR executives early in the New Year.
He will also visit Indianapolis for talks with IndyCar Series senior management, including big boss Mark Miles.
Seamer, who has been in Michigan for the past week, has already had top-level meetings in Detroit.
He is in the States for a combined family holiday and fact-finding mission, with scheduled visits early next month to leading NASCAR teams in Charlotte, North Carolina, and a trip Daytona, Florida, to meet NASCAR chiefs and attend The Roar Before The Rolex 24 pre-Daytona 24 Hours test.
NZ-born Seamer's wife is American and he is linking their visit to her family in Michigan with meetings to promote closer ties between Supercars and NASCAR, as well as establishing a relationship with IndyCar.
Although the Queensland Government is pushing for IndyCar to return to add international open-wheel glamor to the Gold Coast event, Supercars is pursuing the possibility of a NASCAR presence to share top billing.
Tourism and Events Queensland (TEQ), which underwrites the Gold Coast 600, wants an American series to headline the event to promote tourism from the USA.
Supercars is in talks with TEQ to renew existing state government support of the Surfers Paradise and Townsville street race events beyond next year.
TEQ's efforts to bring Indycar racing back to Surfers in 2020 are continuing at a frenetic pace.
Following an unannounced whirlwind trip to the Gold Coast in November by an IndyCar Series delegation led by Miles, who also met with Queensland premier Annastacia Palaszczuk and other senior state government officials, AUTO ACTION has learned that former racer and IndyCar race steward Max Papis made a secret visit to Surfers early this month.
Although the exact purpose of Papis's covert mission is unknown, it is likely he was inspecting the shortened – since Indycars were last there in 2008 – track layout's suitability for the series.
His clandestine visit further indicates that IndyCar is serious about returning to Surfers to headline the Gold Coast event, as it did under the CART and Champ Car guises from 1991-2007.
The reunified IndyCar Series – ending the decade-long split between CART/Champ Car and the Indy Racing League – made a one-off non-championship appearance in '08 before it became a standalone Supercars event.
As Seamer concentrates on forging links with NASCAR, Supercars has been largely left out of the loop as the Queensland government continues to aggressively court IndyCar.
Before heading to the States, he told AA that the Gold Coast event's future would be much clearer following his trip.
"I'll have a bit more of an update then, but right now, we're just staying in touch with TEQ and they're keeping us updated," Seamer said. "To be honest, a lot of people are starting to go away on holidays now, so don't expect any material movement until the New Year."
He declined to comment on the pace of the Queensland government's push to bring IndyCar back.
"There's obviously a lot of interest and a lot of activity around it, but the pace at which things are moving, I couldn't comment on because I'm not involved in those discussions," Seamer said. "TEQ is keeping us up-to-date, but like I say, as it relates to the pace of discussions, I don't think we can expect anything until the New Year."
Seamer has previously expressed reservations about IndyCars' demand that the Surfers street race move back to late February/early March to open North American-based series, which ends in September to avoid a clash with the start of the NFL season.
That would not fit comfortably with Supercars' schedule, even if it moved to a summer series in 2020.
Seamer's meetings in Detroit last week would mainly have been with Roger Penske and Ford Performance bosses ahead of the Mustang's debut next year.
After the Christmas/New Year break, he will travel to Charlotte to tour leading NASCAR teams and then on to Daytona, where he will meet senior NASCAR officials and attend the The Roar from January 4-6.
The Roar is a major test event for the 24 Hours Of Daytona sports car classic on January 26-27.
Seamer will finish his family holiday in the week following The Roar before returning to start his second season as Supercars' CEO around January 14. Mark Fogarty/AutoAuction
12/05/18 Supercars CEO Sean Seamer will continue talks with both IndyCar and NASCAR during a trip to the US over the Christmas period writes Andrew van Leeuwen of Motorsport.com.
The Aussie Touring Car series has both major American categories on its radar at the moment, following a succession of links to the Gold Coast event.
It started with news that Supercars is in talks with NASCAR about an exhibition race at the Surfers Paradise event, as first revealed by Motorsport.com on the eve of this year's Gold Coast 600.
Just weeks later a movement to get IndyCar back on the streets of Surfers was kicked off by Queensland premier Annastacia Palaszczuk, which led to IndyCar CEO Mark Miles travelling to Australia for what he described as encouraging talks.
Supercars has different levels of involvement in each plan, having led the NASCAR talks, while taking on what's been described as an 'interested observer' role with the IndyCar return – particularly given the complications that the slated February 2020 date might cause to the Supercars schedule.
And while coy on the progression of any aspect of the Gold Coast event future, Seamer says he'll be meeting with representatives from both NASCAR and IndyCar in the coming weeks.
"I am heading to US over Christmas where I plan to catch up with as many people as I can including the guys from NASCAR and IndyCar," he said.
"There are no updates other than that. Andrew van Leeuwen/Motorsport.com
11/21/18 IndyCar boss Mark Miles believes that a decision could be taken on a return to the Gold Coast within the next three months.
Miles met with Queensland Premier Annastacia Palaszczuk on Friday to discuss the possibility of a comeback for American open-wheel racing on the Gold Coast streets.
Talks are set to continue between the two parties with a view to a return as soon as the Premier's mooted February 2020 date.
"We hope in the next three months to figure out whether it's feasible or not and certainly in that time we could make a decision in that timeframe," Miles, the President/CEO of IndyCar's parent Hulman & Co., told Speedcafe.com.
"First quarter of 2020 is possible."
Premier Palaszczuk publicly raised the idea late last month when it was revealed that she had invited IndyCar to visit the Sunshine State for talks, prompting Miles' flying visit to meet a number of government officials.
"It's clear that everybody we met from the Premier on, throughout the government, is very interested in the possibility of bringing the IndyCar back to the Gold Coast and speaking for IndyCar, we feel the same way; it's an exciting possibility," he said.
"The talks were really beyond meeting each other and expressing our enthusiasm; (they were) really about beginning to talk about the issues that have to be addressed and figuring out how to talk back and forth to work through them.
"We felt like it was constructive. I expect the next day or so we'll get more feedback on the specific individuals we should deal with for trying to work through adjusting each of the things that have to be sorted.
"And, then look forward to being really engaged to try to do that."
Dario Franchitti at Surfers in 2000
The Surfers Paradise Street Circuit was trimmed to 2.96km in 2010, when Supercars took over promotion of the event, and the original layout cannot be reused due to the existence of the Gold Coast Light Rail.
IndyCar will investigate the potential for an extension, which would necessarily be to the north, but Miles confirmed that the current incarnation, which is longer than both the St Petersburg and Toronto street circuits, is also feasible.
"There are thoughts about maybe even extending it and making it a little bit bigger, and we have technical people who would come in and look at everything and work with the state and the city and ourselves to work out what would be the best solution, but I don't think that's a game-breaker kind of issue," explained Miles.
"It's pretty clear to us that the existing track could be suitable."
IndyCar was already in the midst of work to re-internationalize its calendar, which is presently the United States plus Toronto only, after previous visits by it and Champ Car to Europe and Asia.
Talks regarding Mexico, which Miles considers an extension of the North American backbone of the series anyway, and a return to Brazil were already taking place.
Despite its far-flung location, the Gold Coast is considered a potentially lucrative draw card in its own right, with a strong history to build on.
"We've been saying for a while, we want to expand outside of North America on a limited basis where we could conceivably start our championship in February abroad," noted Miles.
"And that's where the Gold Coast fits in as a potential great opportunity.
"Nostalgia is a good thing and obviously there were great race fans, enthusiastic race fans that embraced IndyCar in the past and by all accounts it was an enormously successful event; huge crowds, great fun.
"And, yet that's not the only reason for us to look there. We would want to not just to replicate the great event from the past but to improve on it.
"We want these new events to be fabulous events, and you have the sense that could happen in Australia."
Miles, who spoke of the idea of concerts and a "festival" atmosphere, continued the theme when asked about the cost and source of funding for the exercise.
"We've had early conversations with others in the government about the cost," he confirmed.
"We can't really tell what it will cost because I know all the things that have to be done but I don't know what those things will cost in Australia.
"That's part of trying to work it all out is putting together a proper budget and seeing if it's feasible.
"I do believe that it's not just a matter of cost, right? There's a great commercial opportunity and if we can approximate the kind of crowds of the past that I think it's only a matter of public support but presumably could generate a great deal of private revenue as well."
There have been no talks yet between IndyCar and Supercars, which has publicly entertained the idea of a NASCAR race at the Gold Coast 500, but Miles is "open to any possibility" regarding a collaboration with Australia's largest championship.
The Gold Coast Indy, which in fact fell on the Champ Car side of the split, ran from 1991 to 2008, the last of which was a non-championship affair in the first year of reunification.
A plan for A1GP to share top billing with Supercars fell over with the collapse of the former championship in 2009, and Supercars has been the sole draw card ever since. Speedcafe
Mark Miles encouraged by talks
11/20/18 Mark Miles described initial talks about the possibility of running a race on the Gold Coast as "encouraging" after a visit to Australia.
Miles, CEO of Hulman & Company, which owns the series and Indianapolis Motor Speedway, and Stephen Starks, IndyCar's VP of promoter and media partner relations, made the trip to investigate the possibility of adding an international race at Surfers Paradise.
The talks were triggered by a meeting that 2014 IndyCar champion and 2018 Indy 500 winner Will Power had with Queensland Premier Annastacia Palaszczuk last month.
Palaszczuk then invited an IndyCar delegation to visit, a trip completed last weekend.
"We've just landed back in Indy – four days, four nights but only two on the ground in Australia," Miles told autosport.com.
"There were encouraging meetings in Sydney regarding IndyCar Series media rights.
11/13/18 Not to be outdone by NASCAR, IndyCar CEO Mark Miles is flying to Australia to discuss the series' possible return to Surfers Paradise.
As the original rumors states Queensland Premier Annastacia Palaszczuk is interested in having an IndyCar race on the Gold Coast, but at what price?
"Will Power was in Australia for a holiday and spoke with lots of media, then met with some governmental officials which culminated in meeting with the Premier of Queensland, and she asked 'with whom do we meet about a race?'" Miles told RACER. "He directed her to me, she sent me an email the next day, and almost two weeks later, we're headed down there to see what's possible.
The man who declared he was Indy (read the hat) killed the Surfers races
"There's enormous affection and nostalgia in our paddock for when IndyCar raced there, and I believe it's held in Australia, as well," he said. "We've only heard good things about the experiences from our teams and drivers who've raced Down Under in IndyCar, and it's meaningful beyond nostalgia. It means talking to broadcasters, promoters, and others with sources of funding, and there's a strong vision of what this could be."
"It's not like we're trying to create the 'Back To The Future' series by going back to places we once raced, but it has worked in some cases; not in all of them," Miles added. "And we'll see whether this is the right time to try it again in Australia."
NASCAR aligned Supercars monitoring the talks, could kill the deal as they prefer a NASCAR race
Supercars will keep a close eye on developing discussions to bring IndyCar back to the Gold Coast from 2020 onwards.
Queensland Premier Annastacia Palaszczuk revealed a desire to lure the popular American open wheel series to the region by inviting IndyCar boss Mark Miles to Australia for talks.
IndyCar raced on the Gold Coast from 1991 to 2008 with its early years widely regarded as the halcyon days of the event when it ran on the now disused longer version of the famous street circuit.
Supercars has headlined the event since 2010 with the race one of its flagship meetings on the calendar.
This latest bid from Queensland government has led to IndyCar confirming that a feasibility study is being conducted into the Gold Coast, with the series investigating the possibility of adding two races outside of North America to its calendar by 2020.
The Premier earmarked February as the preferred time of year for a revived Gold Coast Indy, a move which would bring it back towards its original March or April slot.
Should the Queensland Government's IndyCar plans materialise, it is anticipated that Supercars would have to be involved as the series owns all of the infrastructure including pit buildings and barriers used to construct the Surfers Paradise street circuit.
Building a circuit is expected to be one of the major costs with the original track used by IndyCar no longer possible due to the Gold Coast Light Rail system.
Transportation of cars and equipment to Australia and the broadcast of the event will add to the hosting costs.
Supercars CEO Sean Seamer says his team plans to keep a watching brief on the project and will talk to IndyCar.
"We're still waiting to hear more," Seamer told Speedcafe.com.
"Obviously we'll check in with the US and chat with the team up there, but we're really focused on what our strategy is in Queensland from 2020 onwards, as in when those conversations develop we'll take a watching brief."
Talk of reviving IndyCar on the Gold Coast has circulated previously although Palaszczuk's latest ploy arrived just a week after Supercars revealed it was involved in preliminary discussions to bring NASCAR to the event in the future.
Seamer also plans to pick up communications with NASCAR later this month regarding the concept of bringing the stock car category to the Gold Coast event, before heading to the States in December.
"We're (Supercars and NASCAR) both very busy at the moment," added Seamer.
"Those guys are finishing their season, we're finishing our season.
"We're getting together, we've got a call in November and then I'm with them in December."
These discussions are in some part the reason for Supercars changing the Gold Coast format to a solitary 500km race next year instead of the twin 300km heats.
It is hoped the shift in structure would create more room in the schedule on the Saturday for a new international category such as NASCAR.
A single car NASCAR demonstration was held at this year's event which was well received by spectators.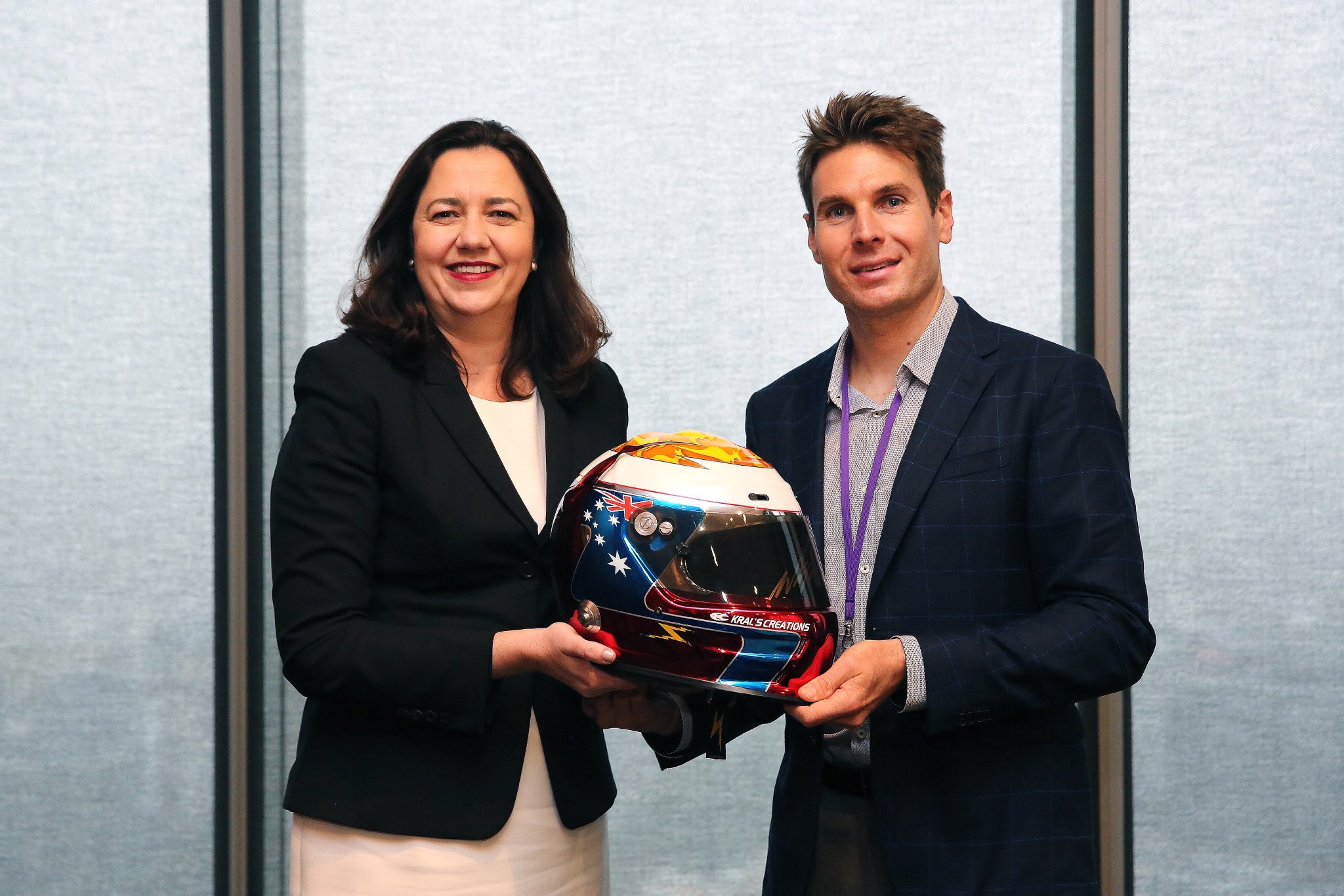 Annastacia Palaszczuk and Will Power
10/30/18 Added photo of Annastacia Palaszczuk and Will Power. The race will either need a major sponsor or government support to happen. Roger Penske could help but he only cares about the Supercars Series where he has Shell and Ford backing. That is where all the money is in Australia motorsports – – Supercars.
Why?
It's the TV ratings stupid.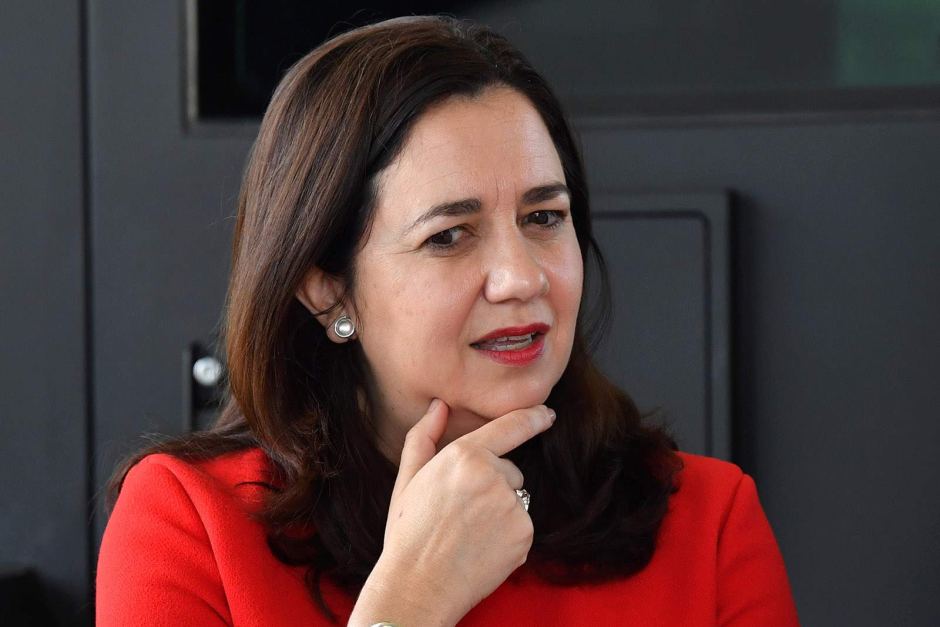 Premier Annastacia Palaszczuk
10/29/18 Premier Annastacia Palaszczuk has launched an ambitious attempt to bring IndyCars back to the Gold Coast in 2020, but no guarantee it would be in Surfers Paradise.
Ms. Palaszczuk invited Mark Miles, CEO of IndyCar, to the Gold Coast for talks on the return of the open wheelers that races in Surfers Paradise from 1991 to 2008 until Tony George killed it.
Yesterday she met Australian pilot IndyCar, Will Power, to discuss the possibilities.
She said that Power was enthusiastic about the proposal and that she has also talked with IndyCar leaders about a renaissance of the Gold Coast of 2020.
"I used to go to Indy, I can remember the tens of thousands of people who went to Indy, brought a lot of investment into the city and a huge entourage of Southeast Asian and North American fans," she said.
Ms. Palaszczuk said it was too early to discuss the funding, but revealed that if her bid is successful, it would be likely that the race would be held in February.
"We are just starting out, but it would be wonderful if we could get as a signed event in Australia and I would like to know what the Gold Coasters think," he said.
"I've won virtually every single track I've raced in IndyCar and the Gold Coast is the only one I've never been able to win," he said.
"It would be absolutely incredible if we came back."
Ms Palaszczuk has invited Indy CEO Mark Miles to Queensland to deal directly with the state government to bring the event.
"I know that they are looking at expanding into the southern hemisphere … and the Gold Coast is being touted as a frontrunner for the expansion," she said.
It was hoped Mr Miles could come to Queensland before the end of 2018.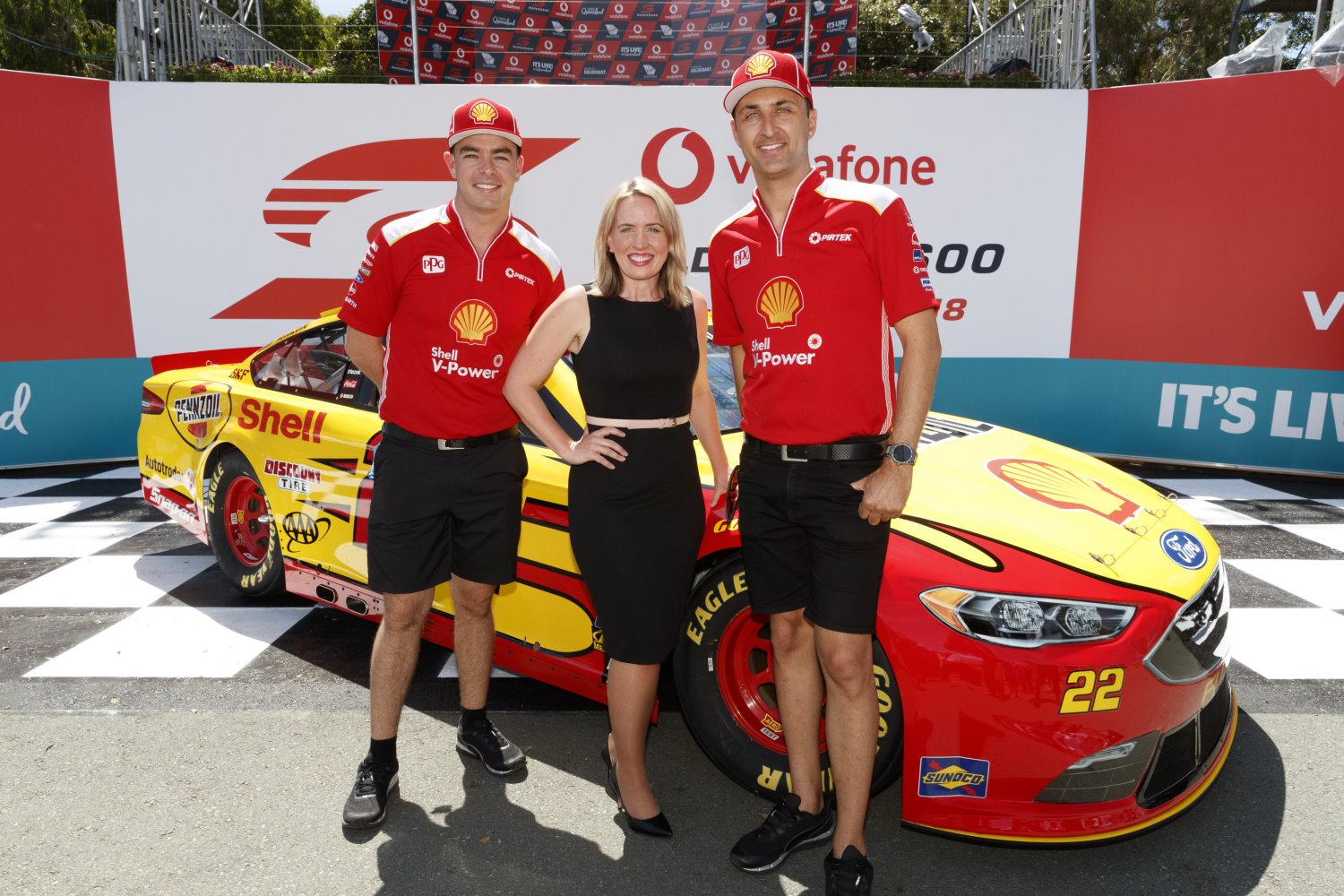 Roger Penske brought his Cup car to Surfers Paradise to promote NASCAR there. Note he did not bring his IndyCar even though IndyCar expressed mild interest in returning.
10/20/18 According to Supercars CEO Sean Seamer, discussions about the Gold Coast kicked off when NASCAR's executive vice president Steve O'Donnell and vice president of innovation and racing development John Probst visited the Tailem Bend circuit in South Australia back in August.
"It is still very early days," Seamer told Autosport. "We don't want to get carried away, but those guys came down and met with us in August.
"We committed to having a more open and regular dialog [with NASCAR], and we have spoken to DJR Team Penske and we are gathering information on how we might be able to get cars out [to Australia] and when we might be able to get cars out."
"Obviously they have got a lot of cars in rotation along with engines, so we will work through all that with them," added Seamer.
"Is it a combination of main game [Cup], Xfinity or Trucks? All that needs to be worked through.
"It is still really early days.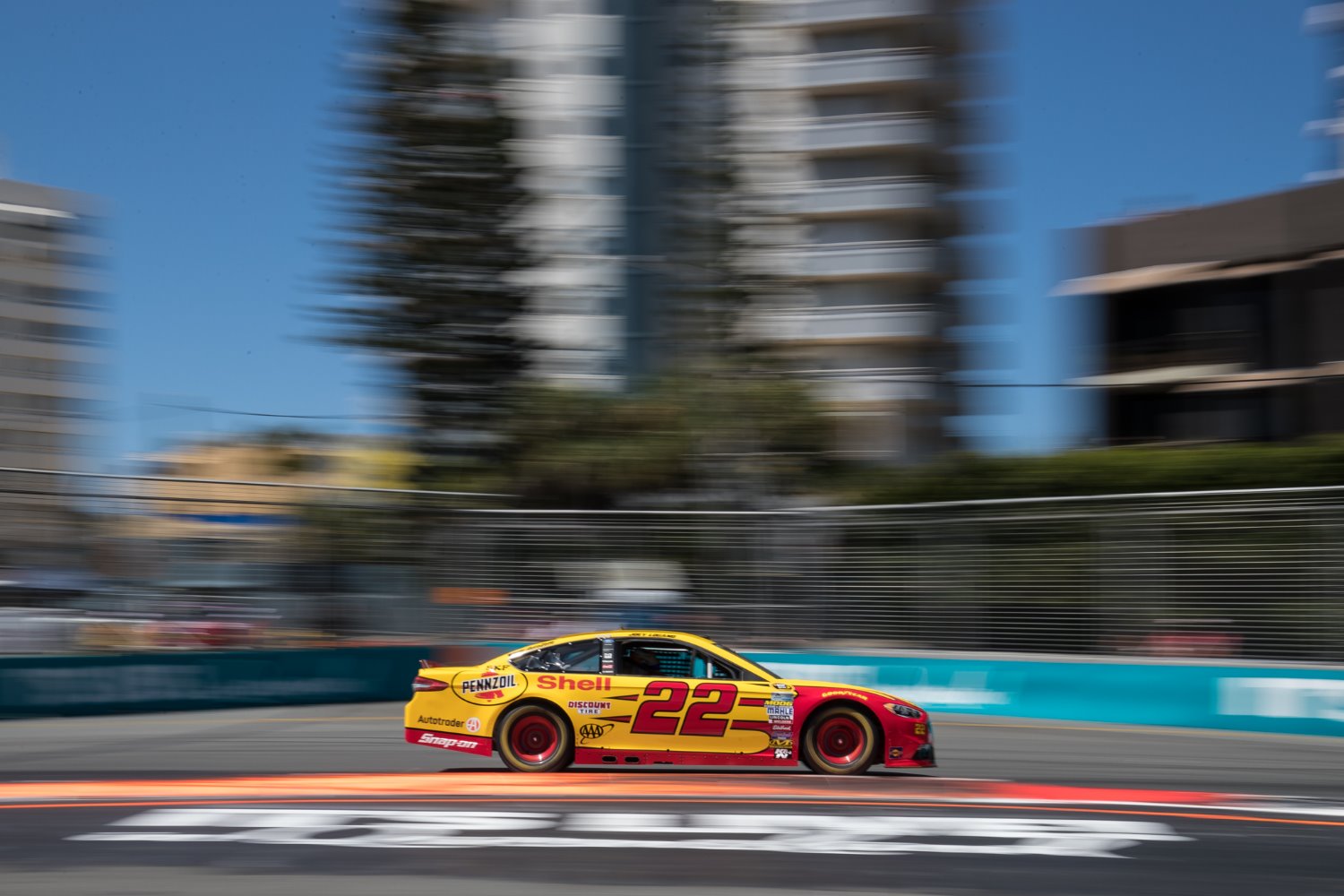 Penske sending his NASCAR car to Surfers just rubs salt in the wounds of Mark Miles failed international IndyCar ambitions
"The first thing was let's get one out and running [with the demo] this weekend and see what it looks like and goes like and gauge the reaction.
"If it all goes well this weekend those conversations will keep going on."
Seamer is set to meet with both NASCAR and Penske during a personal trip to the United States over the Christmas period, but the series has played down a decision deadline.
"It is early days, [there is] positive intent and there is a lot of interest," he said. "How it works operationally and [we] make it happen is going to take a lot of time to work through.
"We would rather we get it right before we go and announce it." The potential for a NASCAR deal has piqued the interest of the Queensland government, which has been a big backer of the event since it hosted Champ Car races.
"We've had very productive conversations between Supercars and Tourism Events Queensland and I give this assurance, I want to see this event continue to grow," said Queensland's minister for innovation and tourism industry development, Kate Jones.
"We know that Supercars is a race product, but we also know there are many fans out there that would love to see NASCAR added."
IndyCar used to race at Surfers with the Supercars, now NASCAR is looking to do it
10/19/18 NASCAR is exploring holding a race in Australia next year, one of the first major revelations this year since the sanctioning body began beefing up its international division and plans.
NASCAR Exec VP & Chief Racing Development Officer Steve O'Donnell and VP/Innovation & Racing Development John Probst visited Australia for a Supercars race at the end of summer, noting at the time that they were looking to build a closer relationship with Supercars, leading to speculation in Australian media that NASCAR could hold a race there.
Australia-based stock car series Supercars CEO Sean Seamer confirmed that Friday and said it could be part of the Vodafone Gold Coast 600 at Surfers Paradise event next year, but he added that talks are still in the early stages.
It is unclear which of NASCAR's series would race there, but an article on Supercars' official website suggested it could be the NASCAR Xfinity Series or even a group of retired drivers. NASCAR has not yet commented on Seamer's remarks. Adam Stern/SBD