Hamilton To Sign $53M-A-Year Deal With Mercedes F1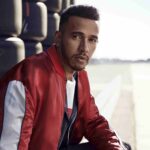 Lewis Hamilton
Lewis Hamilton agreed to a £40M ($52.9M)-a-year Mercedes Formula 1 contract to "gild his status as Britain's highest-earning sportsman," according to Jonathan McEvoy of the London DAILY MAIL.
The quadruple world champion "finally ironed out the wrinkles" in the long-delayed deal, which may be announced ahead of the British Grand Prix on July 8.
Hamilton's contract will cover the '19 and '20 seasons. Agreeing to a third year, as would usually be the case with driver deals, was "impossible because the sport's regulations are being redrawn" for '21 and "nobody can foretell which teams will even be on the grid."
Mercedes F1 Team Principal Toto Wolff, when asked when Hamilton's extension would be revealed, said, "Maybe it is about choosing the right moment." Mercedes F1 Chair Niki Lauda said, "Lewis will drive for us."
The team said that it has not decided when to announce the deal, with its home race in Germany, a fortnight after the British round, "offering another fitting backdrop."
Hamilton "will continue to strike his own side-by-side agreements" with Mercedes sponsors, such as Tommy Hilfiger, Monster Energy and Puma. Hamilton's improved salary, depending on bonuses, "also nudges him ahead" of Ferrari's Sebastian Vettel (£38M/$50M) as the biggest earner in F1. DAILY MAIL