Mercedes' Ricciardo contract bombshell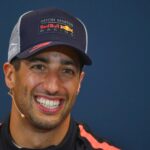 Daniel Ricciardo could replace Valtteri Bottas at Mercedes
MERCEDES boss Toto Wolff says his team is open to making a play for Red Bull star Daniel Ricciardo at the end of the 2018 season.
It comes just one week after the Austrian executive director was quoted declaring his team was not looking at the Australian racer.
Wolff was quoted by a Formula 1 magazine declaring Mercedes were not planning on making any changes to its driver line-up for 2019 — despite both Lewis Hamilton and Valtteri Bottas coming off contract at the end of 2018.
The report claimed Mercedes was "not looking at drivers outside of Mercedes at the moment" out of loyalty to its squad of drivers.
However, Wolff on Wednesday declared he was misrepresented in the report, insisting his team will consider Ricciardo for one of the team's open seats.
The Express labeled Wolff's backflip a "bombshell".
"I was not translated correctly," Wolff told Auto Bild during testing in Barcelona.
"I only said that we are loyal first of all to our drivers. They are Lewis, Valtteri and the Mercedes young drivers. They come first.
"If we were to look at others, Daniel is definitely among them."
Reigning champion Hamilton is expected to re-sign with Mercedes in coming weeks, finally ending the stand-off which has lasted since October, 2017.
Bottas is also out of contract this year, opening the door for Ricciardo to move to Formula 1's most dominant team.
Despite Wolff's shy comments surrounding Ricciardo's uncertain future, Mercedes and rivals Ferrari have both been linked with expressing interest in recruiting the 28-year-old away from Red Bull.
Mercedes' first priority is re-signing Hamilton.
"Obviously we don't want to lose him and I don't think he wants to go anywhere else. Everything's going fine," Wolff said, according to The Express.
"There's no reason why we shouldn't't be racing with each other for a few more years. We had other priorities in the last few weeks.
"We weren't happy with our cars' performance and we needed to sort it out.
"And finalizing a contract is something you need to involve yourself in and spend time and we both decided that we'd park it for a minute where we were.
"But it's almost all sorted and we'll pick it up at the right time."
Ricciardo last week said he would relish the challenge of having Hamilton as his teammate if he joins Mercedes next year.
Ricciardo is out of contract at Red Bull at the end of the season and has expressed an interest in changing teams so he can challenge for the Formula 1 championship. That would likely mean a switch to either Mercedes or Ferrari.
"I'd love to obviously be challenged against the best and Lewis is obviously up there," the Australian said.
"I don't want to say it's just Lewis I'm looking for but that would be a good challenge." Fox Sports