Fabian Coulthard's new simulator for ESeries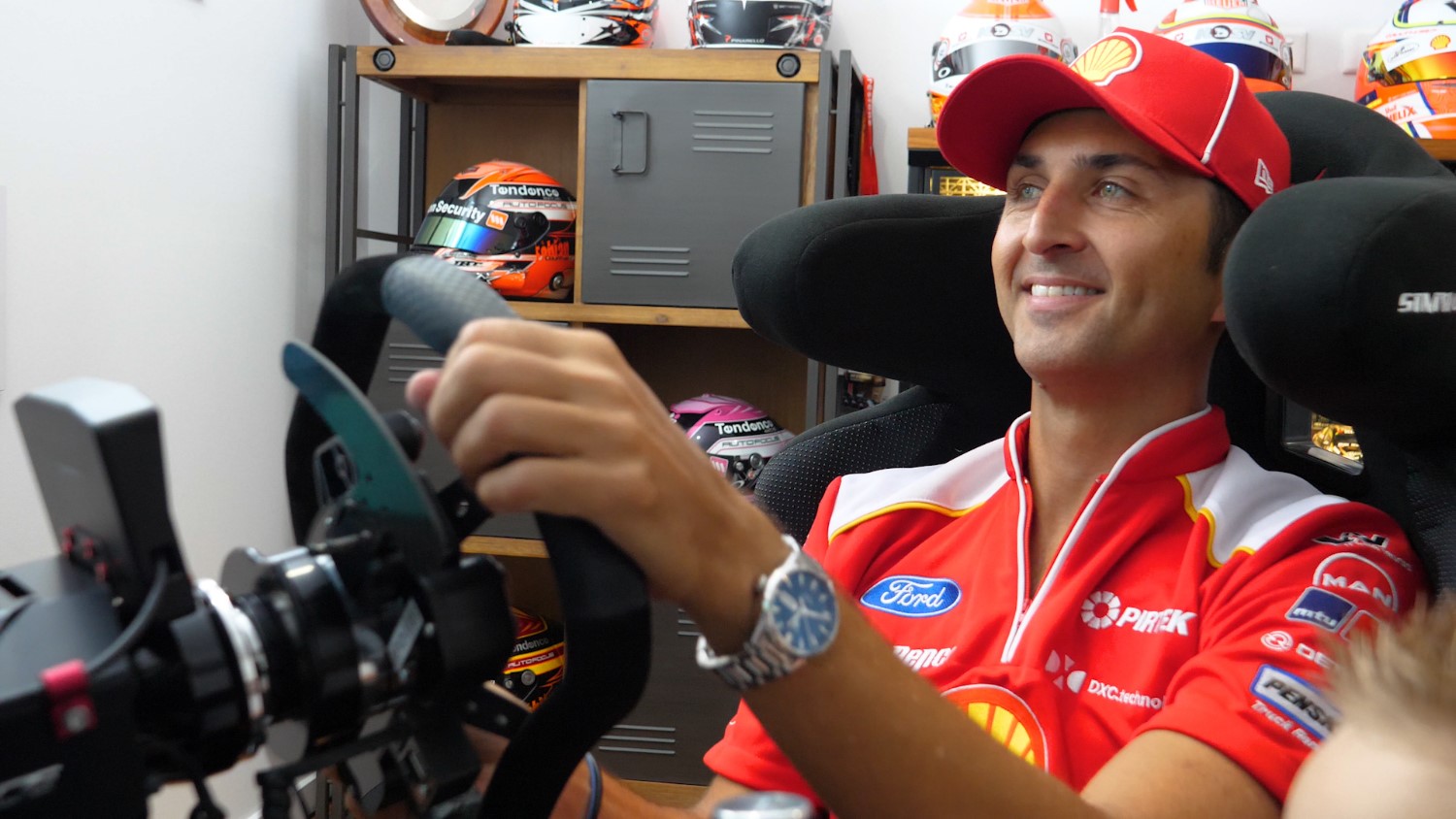 Fabian Coulthard with his new toy
Shell V-Power Racing Team Driver Fabian Coulthard has taken delivery of his brand new Simworx Race Simulator in preparation for the upcoming Supercars All-Stars Eseries which will begin next Wednesday, April 8.
Coulthard says that while he has never raced on a simulator, he is up for the challenge and is keen to get back behind the wheel.
"I'm looking forward to going racing; it's going to be very different from what we are used to as we're going to do it in the virtual world.
"I think adapting will be the biggest challenge because when you're racing in real life, you have a lot of sensory things that you can feel.
"You can feel the back of the car moving through your backside and you've got depth perception, but in a virtual world, you just have a screen.
The custom made SX02Msport Simulator was designed and manufactured in Australia by Victorian-based company Simworx – the same company who supplies teammate Scott McLaughlin's home simulator – and it boasts some impressive features.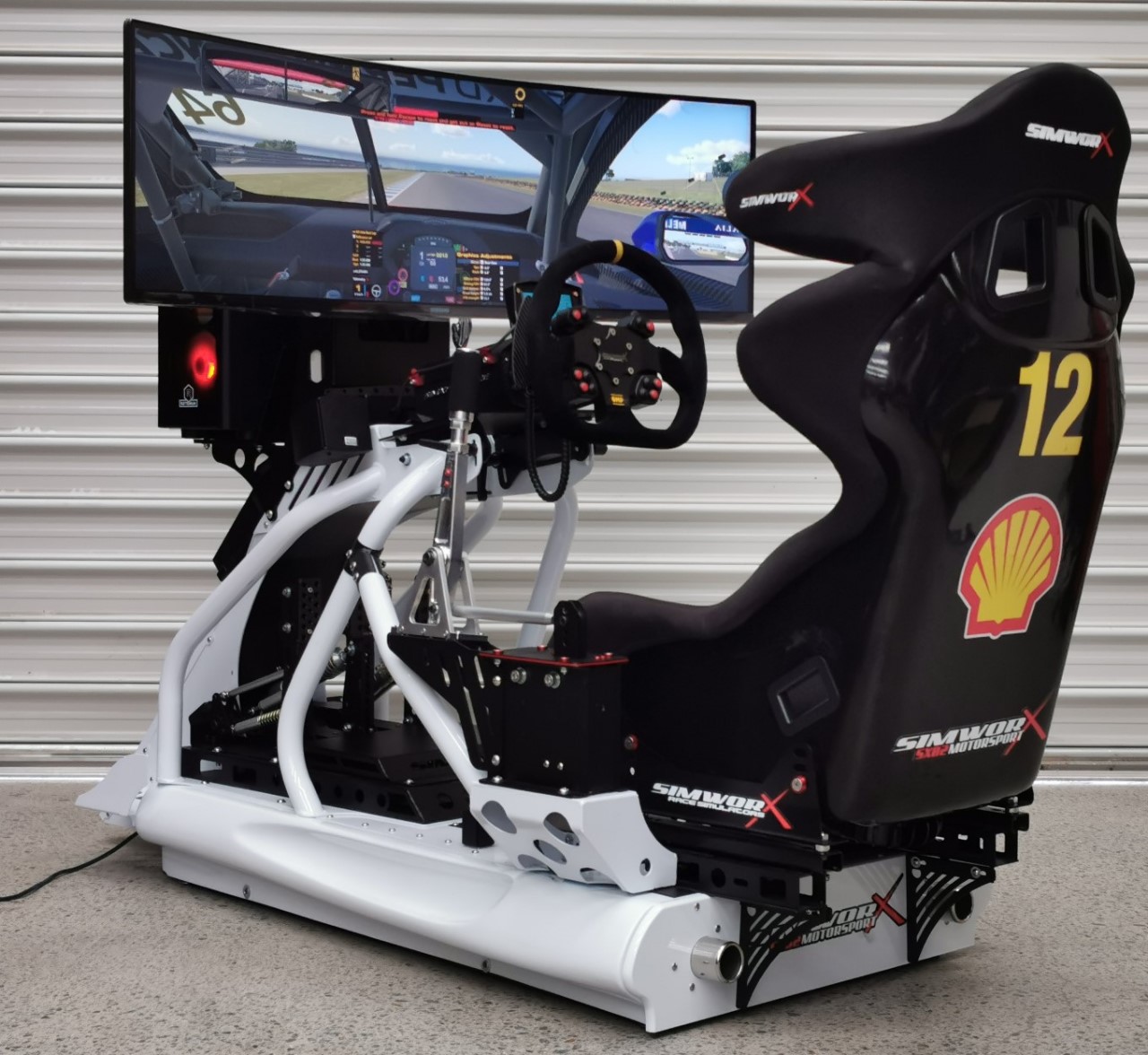 The Simworx SX02Msport Simulator that Fabian Coulthard will use to compete in the Supercars Eseries
"Jack and Luke at Simworx have given me an unbelievable bit of kit, and it's a great training tool," Coulthard said.
"The sim has a monocoque aluminum chassis for core rigidity, it's finished with upper and lower aluminum floor panels, and the sequential shifter is designed as close as it can be to the shifter in our Ford Mustang Supercar.
"The screen is seriously impressive, it's 49 inches and curved, and I actually think I've got more visibility with this than in the supercar."
While social distancing rules mean the Supercars regular racing season has been postponed, Coulthard has been training at home both on and off the simulator.
"Obviously at this time of year we are normally racing, going from one event to the next but we're just trying to do our bit and keep that 1.5 m away from each other.
"I've been doing lots of simulator stuff as it's a great tuning tool and is helping to keep me race fit and sharp in the car.
"I've also been doing physical training as per normal and just trying to get on with normal life so I'm at peak performance and ready to get back to racing."
In Australia and New Zealand, fans can watch the 10-week Eseries from Wednesday April 8, live from 7pm – 9pm AEDT each Wednesday night on:
Fox Sports 506
Kayo
TEN Play
Sky Sports (New Zealand)
Simulator Full Specs and Features
Model – Simworx SX02Msport Simulator
Monocoque Aluminum chassis core for rigidity finished with Aluminum upper and lower floor panels with composite aerodynamic side skirts for aesthetics.
All panels are laser cut and CNC folded for accuracy.
Mandrel Bent Roll Cage Tubing for front Binnacle Rigidity
Sparco or OMP Race Seat
Built-in Sound System with 600-Watt subwoofer chassis-mounted under the seat
Bass shaker (buttkicker) mounted on the seat
Amplifiers for both the sound system and the bass shaker mounted integral within the chassis – fully adjustable
All cable ducting, power boards and power supplies for amps built into the chassis – accessed via the floor hatch
2 x chassis USB sockets for plugging in controls that are hard-wired to a powered USB distribution hub mounted in the nose binnacle – accessed via removable front nose panel
Integrated Screen and PC Mounts
Coulthard's sim features a 49" Ultrawide UHD LED curved monitor
A SimExperience Accuforce Direct Drive Servo Steering System
OMP SuperQuadro Suede Steering wheel with carbon fiber shift paddles
SIMWORX Pro Series MoTec style Digital Data Dash
SIMWORX Pro Series V3 Load Cell Pedal Set
SIMWORX Pro Series CNC billet Supercar Shifter
SIMWORX core i7 Gaming PC
Chrome tipped exhaust ports ventilate the sub-woofer chamber
Individually hand made in Lilydale, VIC.