DTM signs new TV deal with ELEVEN SPORTS in Poland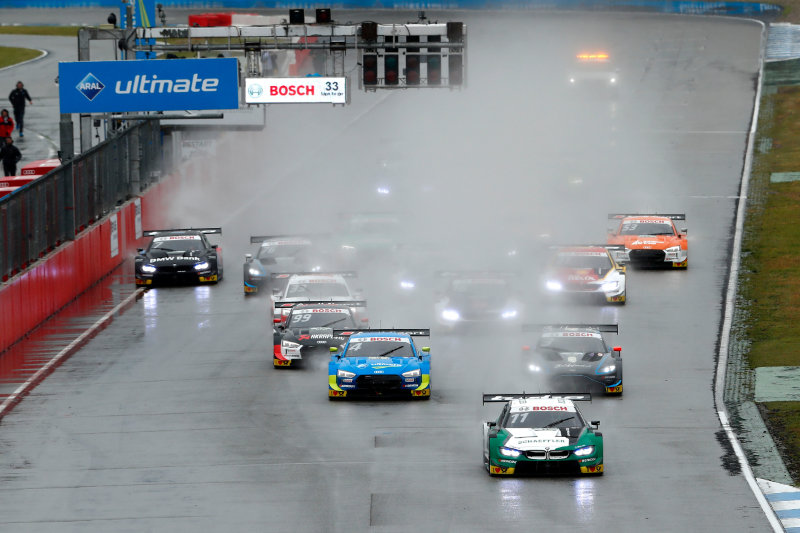 DTM at Hockenheim
The DTM has agreed a new television deal with Polish broadcaster ELEVEN SPORTS.
The two-year contract, which covers the 2020 and '21 seasons, will allow ELEVEN SPORTS to chronicle the fortunes of Robert Kubica, the Polish driver who made a sensational comeback to Formula 1 last year after suffering a serious rallying accident in 2011.
The DTM has released a new 10-round 2020 calendar, which kicks off at the Norisring in July.
"We're delighted to have agreed a two-year deal with ELEVEN SPORTS," said Marcel Mohaupt, Managing Director of the DTM umbrella organisation ITR. "Poland is a huge market for the DTM and its stakeholders, and this deal reflects the growing international footprint of the DTM series.
"In addition, we're enormously looking forward to Robert Kubica's arrival this season. He's a legendary driver, a hero to millions all around the world, and he'll be a great asset to our series. And I'm sure he'll massively enjoy the bump and grind of racing in the best touring car series in the world."
"The DTM series features the highest level of competition; it perfectly fits into ELEVEN SPORTS' extensive motorsport offering," said Patryk Miroslawski, ELEVEN SPORTS COO in Poland. "Polish fans love Robert Kubica, which is why we're so pleased to be able to show every race with our experienced team of broadcast journalists from the world of F1. To Polish fans, we say: get ready to experience thrilling DTM action featuring Robert and a host of other top drivers."
ELEVEN SPORTS will not only report live from all DTM races with its own team of reporters, but will also provide the viewers with expert analyzes from the live studio before and after each qualifying session and race. In addition, weekly DTM highlight programs during prime time are planned.