Penske Orders Pay Cuts for Senior Leadership, layoffs coming (2nd Update)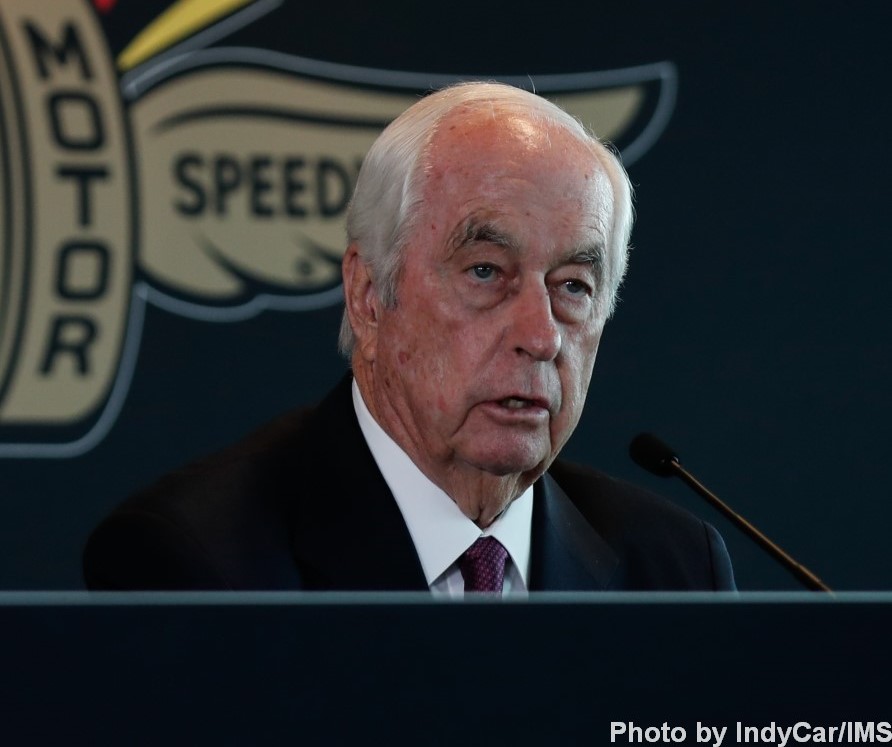 Roger Penske
UPDATE Press Release: Penske Automotive Group, Inc. (NYSE:PAG), a diversified international transportation services company, provided the following operational update regarding COVID-19 and initiatives in place to address its impact on the company's business. Commenting on the current situation, Penske Automotive Group CEO Roger Penske said, "The COVID-19 crisis is impacting our operations requiring us to take swift and decisive action to address declining business levels. I am confident the actions we are taking will help our business overcome these challenges."
Company-Wide Actions
Due to the current environment, the company has implemented proactive measures to help mitigate the financial and operational impact of COVID-19. These include a company-wide hiring freeze, significant expense reductions, staffing-level adjustments, the postponement of an estimated $150 million in capital expenditures, and negotiated rent deferrals for up to 90 days at various locations. The majority of OEMs the company represents, and their respective captive finance companies, have offered significant support during this crisis, including interest payment deferrals. In addition, executive and management compensation has been significantly reduced, including a 100% reduction in salary for the CEO and President for the duration of the crisis and the Board of Directors has waived cash compensation for the next six months.
Operational Update
United States – Over the last ten days, our automotive dealership operations across the U.S. have experienced a decline in unit volume and service/parts revenues. Shelter in Place rules in many states limit our automotive dealership operations to essential services. Virtual/online sales of new and used vehicles remain available in most locations, while the service departments remain open to support critical transportation needs.
Commercial truck dealership sales and service operations remain open in most locations around the U.S. and Canada providing essential services to our customers. Currently, this part of our business is experiencing a consistent flow of service customers. Hours of service restrictions on motor carriers have been lifted for those involved in essential business support. We anticipate this will drive near term capacity demand as motor carriers shift trucks from other industries.
Penske Transportation Solutions – The company has a 28.9% ownership interest in Penske Transportation Solutions ("PTS"). As an integral part of the supply chain and transportation infrastructure, PTS services have been largely deemed essential by government authorities. 73% of PTS business is generated by multi-year contracts for full-service leasing, contract maintenance and logistics services. PTS serves more than 17,000 contract customers in a wide range of industries. Commercial rental utilization for tractors and trailers remains consistent. Penske Logistics is experiencing mixed demand based on the industries served with increased activity in the grocery and medical sectors, and reduced demand in automotive and manufacturing due to temporary plant closures. Liquidity at PTS remains strong with over $1 billion available.
United Kingdom – All dealerships closed on March 24th in accordance with government order. Business conditions in the U.K. were good through most of the month; however, new and used order intake declined significantly during the past ten days. Limited service/parts operations remain available. The U.K. has introduced the Coronavirus Job Retention Scheme whereby the government will reimburse the company for furloughed employees up to 80% of an employee's monthly earnings, up to certain limitations.
Italy – All dealership locations are closed with service/parts available only on an emergency basis. The Italian government has put in place a program called "Casa Intergracion", which commenced March 30, 2020, to provide benefits to displaced workers.
Germany – Virtual/online sales are available. Service/parts operation remain available; however, workshop utilization continues to decline. The German government has put in place a program called "KUG" to provide benefits to displaced workers.
Australia– All non-essential business operations have been closed by government order; however, Penske Australia has been deemed essential, and therefore, parts, service, and defense functions remain operational.
Spain – All dealership locations are closed, other than limited service/parts availability. The Spanish government has put in place a program called "ERTE", retroactive to March 16, 2020, to provide benefits to displaced workers.
Japan – All dealerships and locations are operating normally.
Liquidity
At Penske Automotive Group, we currently have access to liquidity of $1.3 billion, which includes $850 million of cash on hand and availability through non-floor plan credit facilities, and approximately $450 million in potentially financeable real estate.
03/30/20 There are now reports that the Indy Speedway has begun to lay off a limited number of staff. Have not heard about any layoffs at IndyCar yet.
03/29/20 Roger Penske informed employees of all his companies on Saturday that salaries have been cut effective immediately for the company's senior leadership, with layoffs possible, as the global coronavirus shutdown continues into its third week.
The letter was penned by chairman Roger Penske and was sent to every employee across the various Penske Corporation holdings. In addition to the Team Penske motorsports organization, Penske also recently acquired the Indianapolis Motor Speedway and IndyCar Series.
The memo said Penske and company president Rob Kurnick will forfeit 100 percent of their salaries throughout the duration of the COVID-19 crisis. The Penske Corporation board of directors has also waived its cash compensation for the next six months.