Mercedes F1 have made a new breathing aid for coronavirus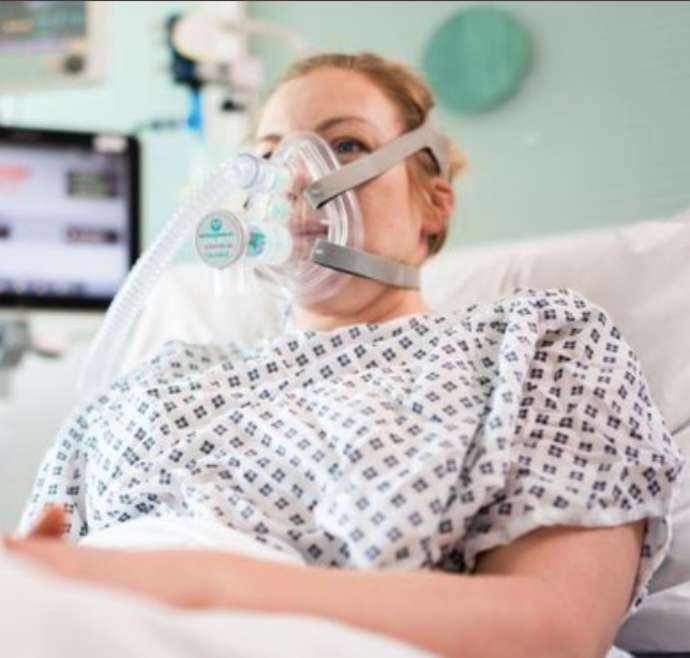 Mercedes designed Continuous Positive Airway Pressure (CPAP)
Mercedes Formula 1 team have helped to make a new breathing apparatus in a bid to help curve the spread of the coronavirus.
During the racing hiatus, the brains behind the Mercedes team have turned their heads to helping to make a new ventilator, which will keep people out of intensive care, and what's more impressive is that they've done it in just four days.
Continuous Positive Airway Pressure (CPAP) are already in use, but are in short supply. They have been used in China and Italy to help those affected by the illness.
They worked alongside engineers at University College London and clinicians University College London Hospital to create the non-invasive ventilator.
It pushes a steady flow of air-oxygen mix into the mouth and nose of patients at pressure which increases the amount of oxygen reaching their lungs.
This reduces the effort which is needed to breathe in, especially when the alveoli – the air sacs in the lungs – have collapsed as a result of Covid-19.
This is less invasive than a ventilator, for which patients have to be heavily sedated and have a tube inserted into their airway.
Andy Cowell, managing director of Mercedes-AMG High Performance Powertrains, said, as per the BBC: "The Formula One community has shown an impressive response to the call for support.
"We have been proud to put our resources at the service of UCL to deliver the CPAP project to the highest standards and in the fastest possible timeframe."
Forty devices have already been delivered to a number of hospitals throughout London after the Medicines and Healthcare products Regulatory Agency approved its use.
If all goes well with the trial, then they will be able to start to produce 1,000 of them a day starting from next week. Joe Selwood/Givemsport