MotoGP crunches 8 races in 10 week span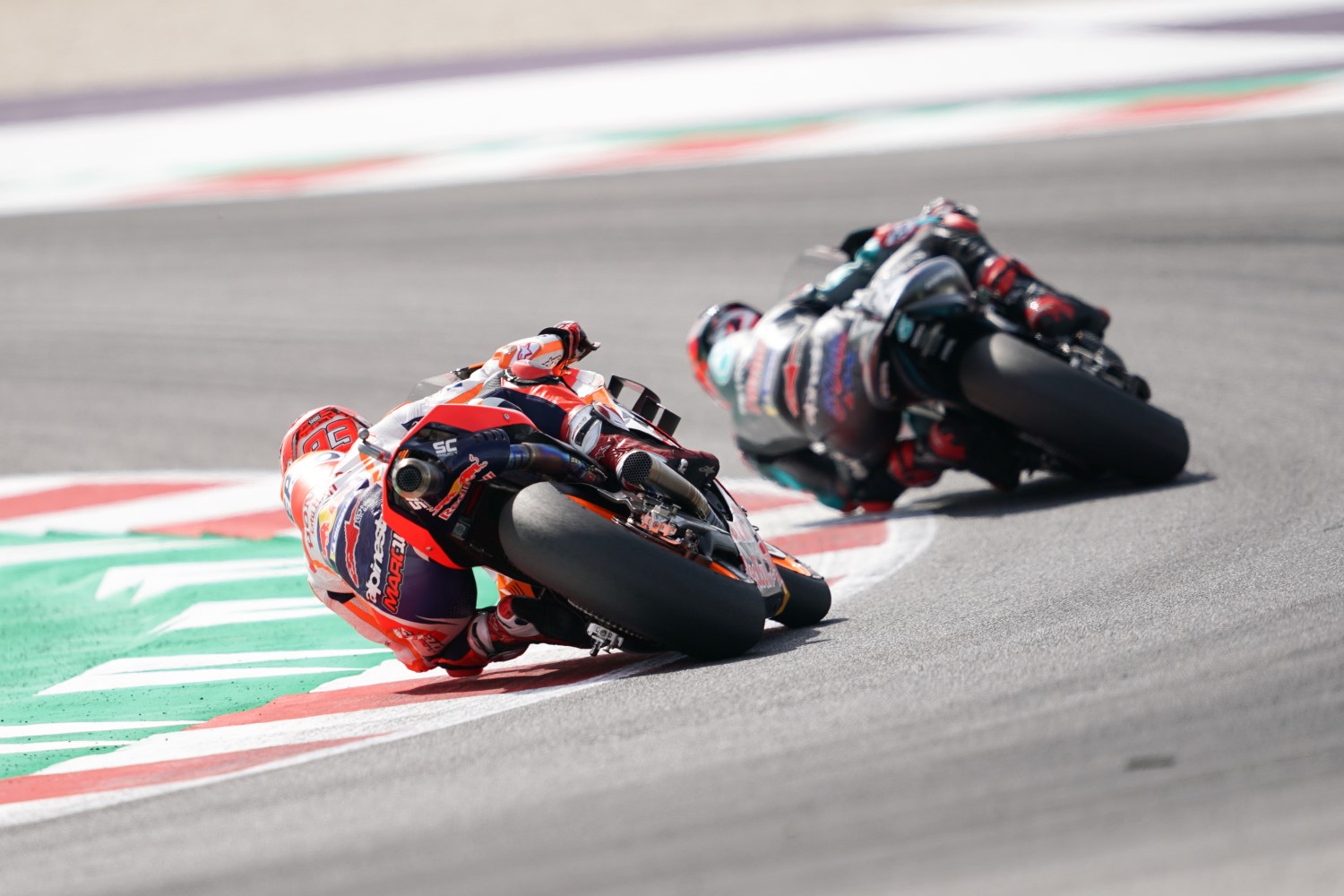 Marquez hunts Quartararo like a hound dog
Due to the cancelled races from Covid-19, on the revised provisional calendar for MotoGP, eight races are crunched in just ten weeks for the last part of the 2020 schedule.
That means a huge logistical challenge for MotoGP. The races are spread over no less than five continents; only Africa is not affected. In ten weeks time, MotoGP will race in Spain, Thailand, Japan, Australia, Malaysia, the United States, Argentina and Spain again.
The busy closing period starts on September 27 in Aragon, Spain. On November 29, the championship will end in Valencia according to current schedule. In Europe, Spain is also the hardest hit by the coronavirus after Italy.