NASCAR thinks it can run full 36-race schedule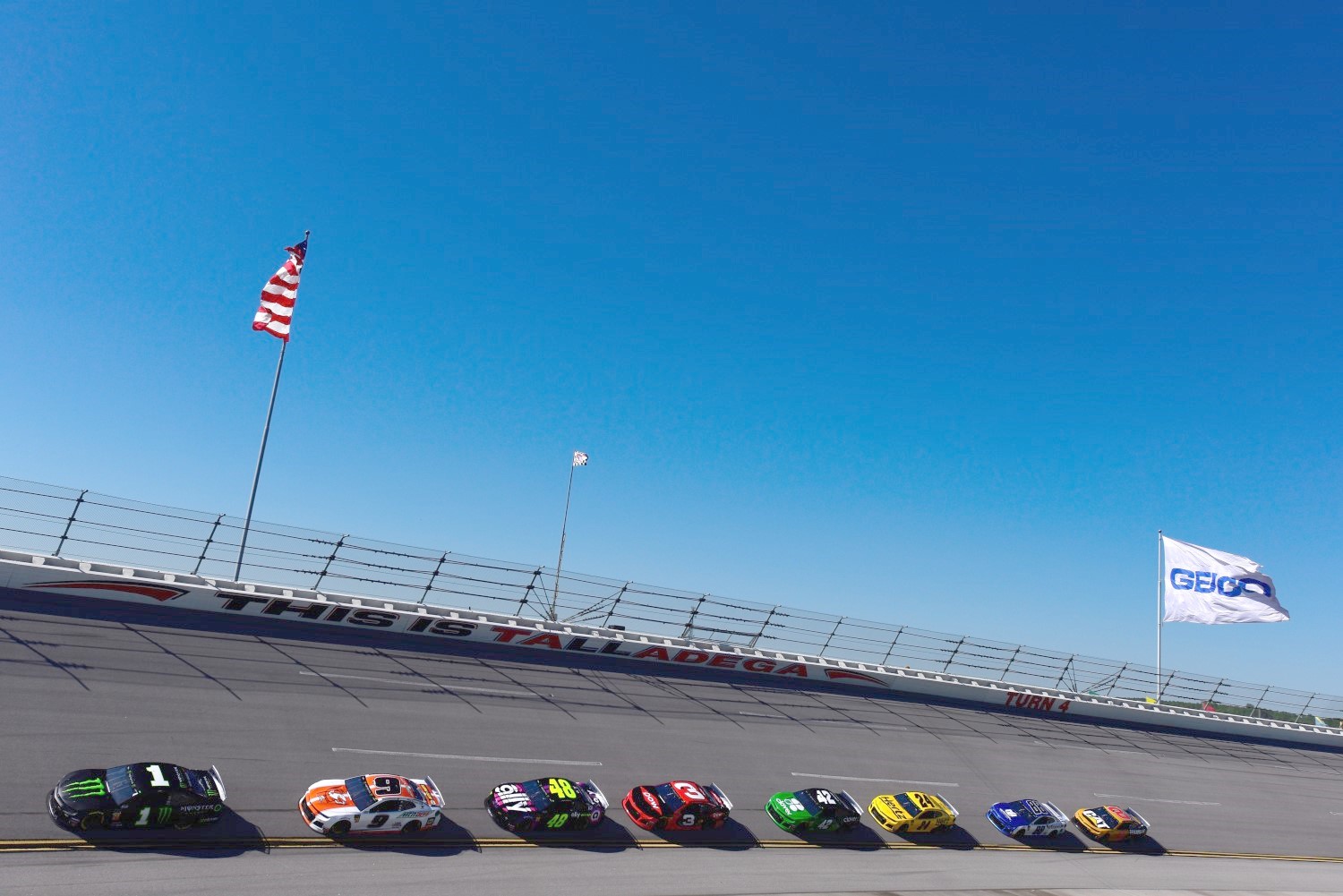 The fall Talladega crashfest could be run as a doubleheader
NASCAR plans to reschedule the seven Cup Series races already postponed due to the COVID-19 pandemic. Figuring out how to cram the events and the All-Star race into the crowded 36-race schedule could be difficult.
There are not enough open race weekends to fit in all the cancelled races there will be, unless they run at each track just one weekend and run a doubleheader. It will stretch crews who have to have cars race ready for two events in a weekend to the breaking point.
"These clearly are unprecedented times with information changing by the hour," NASCAR President Steve Phelps said Tuesday. "Collectively, our industry has made several difficult decisions, all with one thought in mind — the health and safety of our fans, our competitors, employees and everyone in the industry. The situation we are facing transcends the world of sports. What is most important now is we take precautions to keep everyone as safe as possible during these challenging times."
Phelps said NASCAR is still working through those issues.
"We are working with our teams closely to have them industry wide make sure we are all financially viable moving forward during this postponement of our races," Phelps said. "Are we concerned about teams broadly and their financial health? Of course we are. We want to make sure that each of our teams gets through this, each of our stakeholders in the industry gets through this crisis as well as we all can."
As for rescheduling the postponed events — at Atlanta, Homestead-Miami, Texas Motor Speedway, Bristol (Tenn.), Richmond (Va.), Talladega (Ala.) and Dover (Del.) – Phelps said all options are under consideration. That includes midweek races and doubleheaders.