Indy 500 qualifying postscript
Popular James Hinchcliffe bumped
Well, that was quite the qualifying weekend for 102nd Running of the Indianapolis 500. I think you all know what happened, so I'm going to get right into it. We'll start with what was by far the biggest story of the weekend.
Bump Day
When Hulman & Co. CEO Mark Miles reworked the qualifying format four years ago to accommodate ABC, he most certainly was hoping for the drama he got this past Saturday. "I thought it was a great day," said Miles. "The fans got a lot and ABC got a lot. But in a couple weeks, after all this has died down, I think we'll sit down and talk about it."
Now, the first part of the above is in my opinion unquestionable. Saturday's Bump Day and the drama of James Hinchcliffe and others possibly not making the race was amazing theater. I had multiple text exchanges pondering the should he withdraw his time, should he hold his position type discussion. In short, Saturday offered a lot of the drama we've seen in years such as 2011, 1995 and 1993 when big name drivers were unable to qualify.
This part of it is real simple: Miles wants Indy qualifying to become a thing again, he needs more days like Saturday.
However…
Look for Miles to have 24 guaranteed spots in the 2019 Indy 500
Miles like most CEO types has mastered the art of speaking in very non-committal, innocuous tones. If you look at the second part of what he said and read a little between the lines, there is some gristle to what Miles said. And if you translate the CEO-speak, I imagine what Miles was thinking would go something like this.
When we reversed Bump Day and Pole Day a few years ago to accommodate ABC, we didn't exactly foresee one of our most popular drivers, the face of a national Honda ad campaign, a stalwart team and a loyal partner like Arrow Electronics being the ones to fall victim to a perfect storm of poor speed, bad weather, a less than optimal draw, and a bizarre gremlin when poised to make his final run right before the gun. Yea, we liked having the drama, but given how closely we are aligned with Honda, how popular Hinch is, and how good Arrow has been, uh we really wanted him in the show.
Now, don't get me wrong (this is me not Mark Miles). Per the rules outlined, James Hinchcliffe did not meet the minimum threshold necessary to race in Sunday's Indianapolis 500. You can say he got a lousy draw with the weather; you can say he had incredible misfortune with whatever gremlin plagued the No. 5 Honda on his late would-be qualifying run; certainly, it is a bitter pill for the likable Canadian (unless you ask James Davison) and the whole No. 5 Schmidt Peterson Motorsports team to swallow. But at the end of the day they failed to qualify, per the rules as written. Period.
The above noted, Miles' quote more than hints to me that a serious rethink of the qualifying procedure is in the pipeline. I'm not saying I agree or disagree with revamping qualifying (there are a number of factors here, and this could be a much longer article). However, the IndyCar Series and the teams are harmoniously aligned in a way they have not been for much of the history of the Indy 500. Yes, the 500 rose to prominence as an open race in which the fastest 33 cars made the field, regardless of affiliation or previous accomplishment.
That said, the reality is we are living in a far different time than that in which the current qualifying rules were written. Commercial considerations are greater, as is the dynamic between car and team. Further, the fact a new television partner is coming aboard for the 500 in 2019 presents a good opportunity to reconsider the rules.
While the purist in me doesn't like it, if I was a betting man, I'd guess that some measure to protect the regular drivers in the series from missing the 500 will be here in 2019.
The Mayor
[adinserter name="GOOGLE AD"]Unless you're James Davison (more on that in a moment) you couldn't help but feel for Hinchcliffe after Saturday. Furthermore, the revelation that Hinchcliffe learned from Marco Andretti's condolences that the gun time was 5:50 p.m. and not 6 p.m. merely added insult to injury. Is that how he really found out?
Although no one will ever say, is it reasonable to venture that SPM did not know the end time was 5:50 p.m.? If that is true, that is a colossal error. At the very least, SPM was slow to react in moving Hinch to the fast lane as drivers like Oriol Servia and Conor Daly clearly found speed on a quickening track.
You do have to give credit to Hinchcliffe for answering questions and taking the blame. But the way everything went down had to be a gut punch.
Check Bump?
When Hinchcliffe failed to make the field this motorsports columnist immediately went to Twitter to proclaim the Canadian would be in Sunday's race, and that a Jay Howard, Jack Harvey, or James Davison would make way. I also wagered $10 with one Mark Cipolloni whom I will be squaring up with this weekend in Indianapolis. Of course, these 'Check Bumps' have happened at Indianapolis numerous times, most recently being when Ryan Hunter-Reay was moved into Bruno Junqueira's seat in 2011 via a financial transaction.
Now, had something of this ilk gone down, I'd have been the first to defend SPM's right to buy Hinchcliffe's way into the field. SPM is a business that has interests and partners to consider. Had they purchase Hinchcliffe's spot, they would have been acting 100% within the rules, and I cannot fault them for that.
That said, I'm very happy it didn't happen. You may remember how uncomfortable Hunter-Reay was with taking Junqueira's seat. Also, for IndyCar, Hinchcliffe buying his way into the field would have undermined the great theater Saturday was. Why would fans emotionally invest if a driver can just buy his or her way in?
This would be akin to saying the Minnesota Vikings lost the NFC Championship game but they gave the Philadelphia Eagles $10 million so they can go to the Super Bowl. Completely asinine!
The fastest 33 cars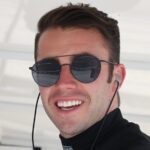 James Davison happy to be in the field
This is one rule in my opinion, IndyCar must change. The 'car qualifies, not the driver' had meaning back when teams designed their own cars, which gave meaning to the phrase 'the fastest 33 cars make the race. Nowadays, such thinking is mere gibberish.
Yes, Honda and Chevrolet are competing but the competition between cars is not what it once was. Keep in mind, the engines are leased, not build by shade tree mechanics, and the leases are negotiated with the series in a highly-regulated process. It's quite possible that SPM missed the setup or failed to adapt to the changing conditions as well as other teams. But the notion that the No. 5 car is not one of the fastest 33 cars is silly. The No. 5 team did not utilize the combination of the chassis the series told them to use, the tires the series told them to use, and one of the two engines they never worked on but had to lease, as well as the others.
In short, the notion that it is the car that qualifies and the drivers are totally interchangeable is grossly outdated. Car and driver should qualify together. And the series should not allow buybacks into the field. The only way you make the Indianapolis 500 is by qualifying for the race. Period.
About Davison…
I've met James Davison and like him very much. I'm also all for a good old-fashioned blood rivalry between drivers.
However, if he's going to kick Hinchcliffe (or anyone for that matter) when he's down, he at least owes everyone the courtesy of some specifics regarding whatever grievance he has. The stunt he pulled after qualifying Saturday seemed to be a hit-and-run job that made Davison, not Hinchcliffe, look petty.
I will also add that in five years covering this sport, that is the first time I've heard a negative word about Hinchcliffe.
Looking ahead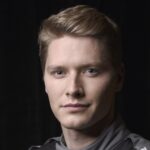 Newgarden has the best car and should win on Sunday
The domination of Chevrolet in qualifying was very impressive. While Scott Dixon, Sebastien Bourdais and some others have a chance, I have to think the winner is coming from the Bowtie Brigade. If you want to narrow it down more, I have to think the shortlist is Team Penske and Ed Carpenter.
And the guy I'm going with? Josef Newgarden. The reigning series champ has adapted quickly to the new car, and seems to have great chemistry with Tim Cindric on the stand. He nearly won two years ago, and I'm just getting the feeling this is his time.
Brian Carroccio is a senior columnist for AutoRacing1. He can be contacted at BrianC@AutoRacing1.com.