Talladega Superspeedway's April 24-26 Race Weekend Postponed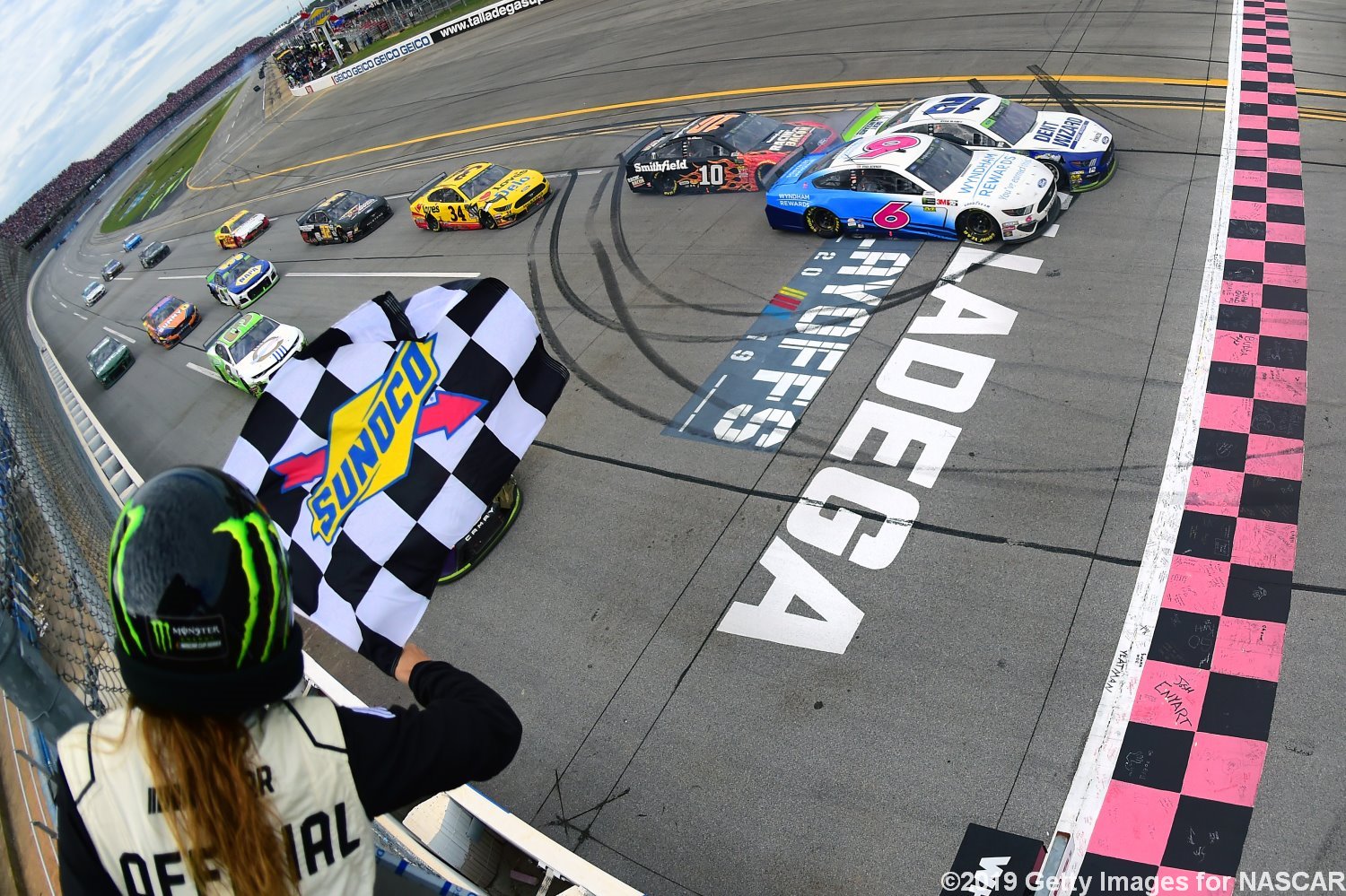 Given the packed NASCAR schedule, when on earth do they think they will run this race? December?
As NASCAR recently announced the postponement of all race events through May 3, the GEICO 500 race weekend (April 24-26) at Talladega Superspeedway has been postponed and will be rescheduled for a later date.
Talladega Superspeedway will continue to work closely with NASCAR officials on a rescheduled race date, while maintaining contact with local and federal government and health officials for the latest information on the ongoing coronavirus pandemic.
"We want to thank all of our loyal and devoted fans who were set to join us during our April race weekend," said Talladega Superspeedway President Brian Crichton. "The health and safety of our guests, NASCAR stakeholders, employees and our community is our number one priority. We appreciate your patience and understanding during these unprecedented times and we look forward to having everyone back in the near future for the greatest racing on the planet."
For the latest news, including information for fans who had previously purchased tickets, please visit www.talladegasuperspeedway.com.
NASCAR has suspended its season until May as part of the CDC's recommendation to postpone gatherings for the next eight weeks because of the COVID-19 pandemic
The decision came after at least two Monday conference calls between the sanctioning body and its team owners. It affects seven total races — Atlanta and Homestead had already been postponed.
"The health and safety of our fans, industry and the communities in which we race is our most important priority," NASCAR said.
The series plans to return to the track at Martinsville Speedway in Virginia on May 9.