Vettel says drivers may pull the plug on Australian GP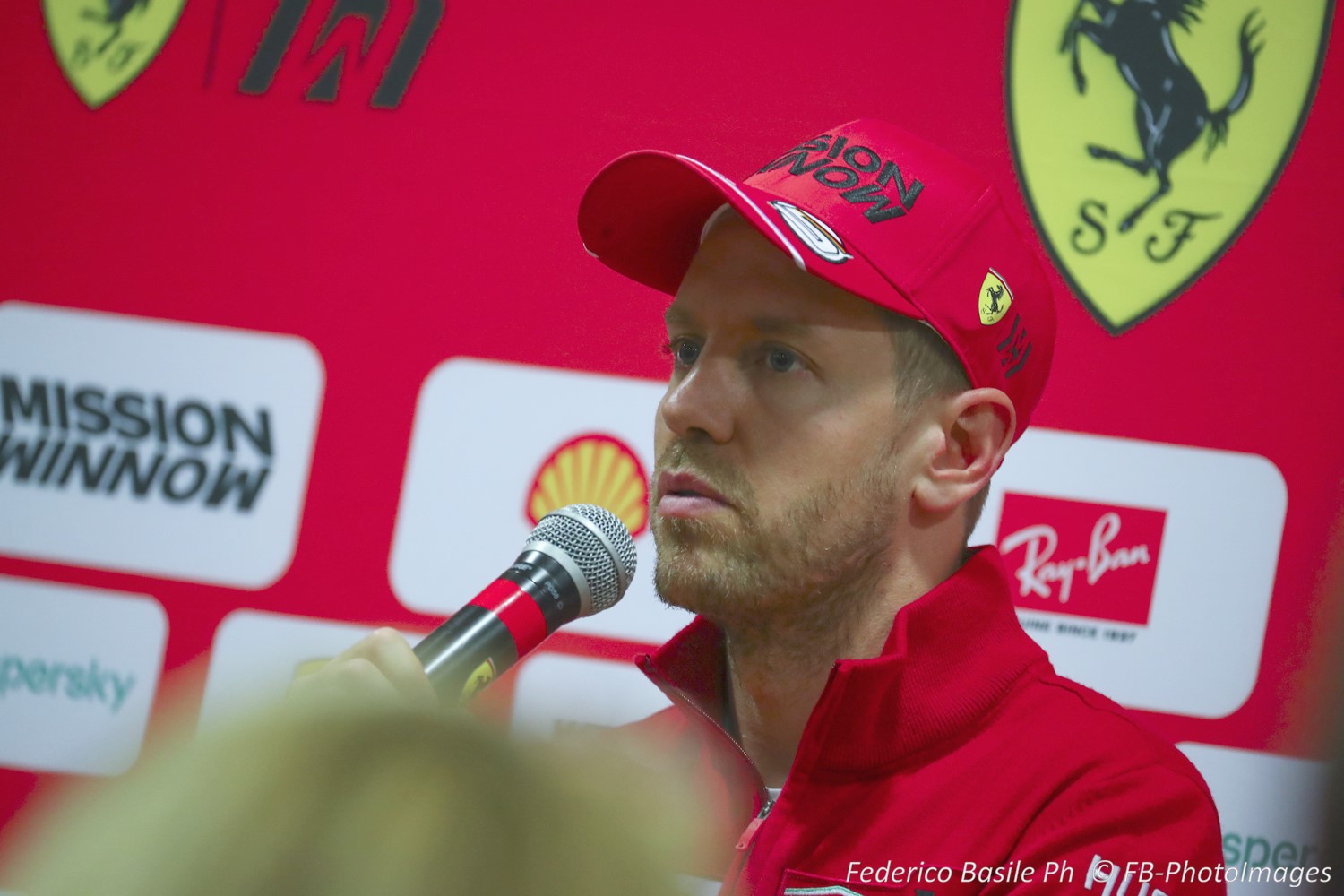 Vettel says drivers can pull the handbrake on the race
With measures to prevent the spread of coronavirus ramping up worldwide Sebastian Vettel acknowledges F1 must take stronger action if needed and force F1's hand to cancel the race.
"We hope it doesn't get that far," Vettel said. "If it were to get that far then you pull the handbrake.
"I think we are a group of 20 guys and I think we've got together over the last years for various circumstances on various topics and I think we share common opinion on big decisions and that, I would qualify, is a very, very big decision [to not race].
"You look at yourself and we would, I think, be mature enough to look after ourselves and pull the handbrake in that case."
But for now Vettel backs F1's management, the FIA and race organizers to make the right calls and says that each individual will take measures they feel are appropriate.
"I think you expect and you hope that we take the right decision, or the sensible decision," he explained.
"I don't think I'm the one to judge, and I think, to be completely straight, we are probably in a lucky situation, as in, obviously we are exposed to people, and so on, but I think we can largely control our own situation.
"Obviously in the car we don't even have a passenger. What I mean is, you try to control the situation for yourself first, as much as you can. That's selfish but I think everybody in this regard is selfish.
"You see some people being more relaxed about handshakes, others less. Now some laugh it off, some take it very serious. I think, as I said before, my stand on it is that it's very difficult at the moment to really categorize and say that it is great, I don't know, serious, or not serious – but that's why you have to ultimately put yourself into other people's hands and trust them.
"I'm not an expert, but as far as I understand, some people will have it and you don't see anything. They show no symptoms. You might have it. Sorry, but who knows. Maybe to some degree you never know and to another degree you will.
"We want to race – but you can't ignore the fact that something is going on and you have to be aware of the situation – but answering these questions, I think nobody can."
Lewis Hamilton said he was shocked to see the race go ahead as planned compared to the action taken across the world and in other sports.
The NBA has postponed the start of its season while football games across Europe are being postponed or played without fans as part of the coronavirus prevention measures.
"I am very, very surprised we are here," Hamilton said, having felt economic reasons have driven F1's willingness to race this weekend.
"It is great we have races but for me it is shocking that we are all sitting in this room [media center].
"It seems like the rest of the world is reacting, probably a bit late. The NBA has been suspended yet F1 [and IndyCar] continues to go on."