Michael Andretti Joins DUZY as Investor and Advisor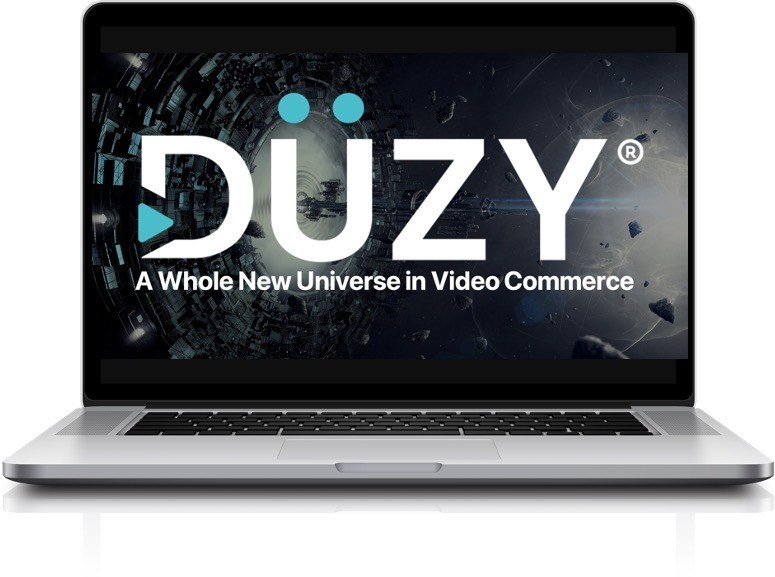 DÃœZY In-Video Commerce Technology brings video and livestream monetization directly to the consumer. With DUZY's patented transactional layer, the video and livestream viewing is never interrupted as customers can pay while the video continues to play increasing brand engagement and conversions with the fastest path to purchase. No other video platform or media creates this level of impulse with the buy button within the video frame!
Michael Andretti, Chief Executive Officer and Chairman of Andretti Autosport, has joined DÃœZY as both an investor and advisor. Michael joins PJ Chesson, Andretti family-friend, former INDYCAR driver and CEO of DÃœZY.
"It is exciting to have Michael Andretti as part of the DÃœZY advisory team as both a long-time friend, driver and successful business leader," Chesson said. "His investment, networks and dedication to our leadership team will help our company continue to scale into many other industries including sports, entertainment and media." Chesson, serial entrepreneur and creator of this innovation in video commerce identified the need for a better video-shopping experience while watching a video and wishing he could instantly purchase the product in which he was interested.
DÃœZY is a patented in-video commerce platform revolutionizing the way companies, agencies, causes and influencers of all sizes can create direct-to-consumer impulse within their videos and live streams. DÃœZY is the only video technology where consumers can shop, donate, or enter information without leaving the video or live streaming content. Unlike other video and media platforms where you have to click away to pay and interrupt the viewing experience, DÃœZY's innovative transactional layer creates the most consumer engagement for brands by keeping viewing, shopping and payment in the same place without having to click away.
Customers simply view the video or live stream content, see the related promotional images, details and pricing for each, while simultaneously making a purchase behind a secure paywall. DÃœZY can be shared on most social media, through email, and also in digital media advertising.
"I am excited to help PJ and his team at DÃœZY as they race to the next level in video technology," said Andretti. "DÃœZY's patented platform offers countless opportunities for companies and causes who want to create more memorable brand experiences while bringing speed and impulse to the buying process."
About Michael Andretti: Racing legend and owner of Andretti Autosport, Michael Andretti boasts a wide racing portfolio rooted in tradition and designed for success.
Under the banners of Andretti Autosport and BMW i Andretti Motorsport, the Indianapolis-based team fields multiple entries across the INDYCAR SERIES, Indy Lights, the FIA Formula E Championship and the GT4 America Series. The team also competes as Walkinshaw Andretti United in the Australian Supercars category through partnership with Walkinshaw Racing and United Autosports.
Andretti's global racing enterprise boasts four INDYCAR SERIES championships, three Indy Light titles, one Pro Mazda championship and has captured victory five times at the famed Indianapolis 500 race. The team also holds two X Games Gold Medals and four U.S. rallycross championships.
About DÃœZY: DÃœZY, the first video technology platform, enables viewers to purchase, donate, and capture leads without leaving the video or livestream. Founded by IndyCar driver and entrepreneur, PJ Chesson, DÃœZY improves the view-to-purchase experience, keeping them together, increasing conversion and providing more engaging customer experiences. Compatible with leading ecommerce platforms, DUZY is creating a whole new way to transact with video and livestreams. More information: https://getduzy.com