10 Best Track Cars of 2018
Recently we got to sample some of the best track cars of 2018 around the fabulous Laguna Seca Raceway and here is what we learned.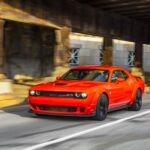 Dodge Challenger Hell Cat Widebody
Most Insane. Dodge Challenger Hell Cat Widebody
Ridiculous horsepower
Leaves everything in the dust in a straight line
Surprisingly good in corners too
The Challenger Hellcat is a beast. With 707hp under your foot, you need to be careful when you floor the throttle. Once you find a long straightaway, the Challenger is a thrill ride with ridiculous power but surprisingly it is actually not that bad in the corners either. The Widebody version comes with bigger 305/35-20 tires which really help.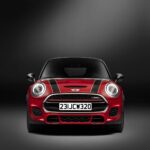 Mini Cooper John Cooper Works
Pocket rocket. Mini Cooper John Cooper Works
There is a Mini for you at every level from all electric to the JCW
The JCW was much faster than anticipated around Laguna
Great handling, great brakes, nice power
Would be a lot more fun with race tires
The Cooper JCW doesn't seem that impressive on paper but wait until you drive it. There is an element of fun built into every Mini but this is the best one to date. Thanks to a small size, stiff suspension, and light weight, the Mini drives around the track at a very quick pace and it devours corners. While the Hellcat is at home on straights, the Mini loves the turns and the tighter the better.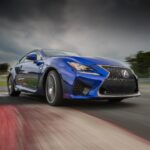 Lexus RC-F
Muscle car done Lexus style. Lexus RC-F
Sweet sounding engine
Nicely crafted interior
Easy to drift and the electronic differential works great
Transmission too slow to respond
We like to think of the Lexus RC-F as a Japanese pony car. The American pony cars are great but they lack luxury and sophistication. The RC-F is the muscle car you drive when you have matured and want the comfort and luxury of a Mustang with the luxury of a Lexus. It works great as the RC-F can be driven like a crazy person and the V8 sound of that engine is fantastic.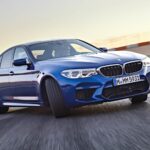 BMW M5
Quickest way to shuttle five people. BMW M5
Awesome grip
A few cheap touches inside feel out of place for a car of this price
Such an easy car to drive at speed with this much power
It is amazing how fast you can go with five people and a big trunk
BMW defined sport sedans long ago and they are still great at it. The new M5 is crazy fast with 600 hp under the hood and the ability to run 10.9 second quarter mile times. If you can afford it and want a fast family car, there are not many other cars out there that do it better.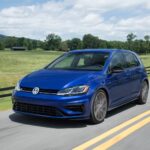 Volkswagen Golf R
Great performance at a bargain. Volkswagen Golf R
You can think of it as a bargain BMW M5
Feels great and handles beautifully
Just the right amount of power for street
You don't need more car than the Golf R. It does not have exotic car power nor does it have exotic car bills. It is roomy, comfortable, fast and handles great. Think about it as a mini M5 that gives you usable performance that is more fun on the street.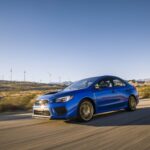 Subaru STI RA
Easiest to drive for a beginner. Subaru STI RA
Anyone can drive this car fast
Power band is so linear that you have to watch the tach otherwise you hit the rev limiter
Great grip and safe balance
Good power for street use
The WRX STI RA is a limited edition STI with more power, a stiffer suspension and less weight. It handles so well that anyone can drive this car fast.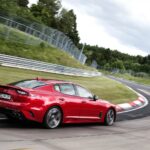 Kia Stinger GT AWD
Best Sport Sedan. Kia Stinger GT AWD
Actually power oversteers on corner exit
The engine feels very strong all the way to 7200 rpm redline
Great shifter and responds well
Seat is too soft for track driving but great for street use or long drives
The Kia Stinger was a terrific surprise. It handles like a proper sport sedan and it has more power than expected. Kia is going after the Europeans and the Stinger has menus and buttons that are easier to live with. Kia also gives you a better warranty and a much lower base price. That twin turbo V6 engine is just terrific too.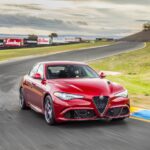 Alfa Giulia Quadrifoglio
Best Car. Alfa Giulia Quadrifoglio
Best car for the price
Awesome power
Tremendous grip
Looks gorgeous
The Alfa Romeo Giulia Quadrifoglio is the best all-around car here. It is gorgeous, roomy, crazy fast and has steering made by people who understand what a good steering should feel like. It is just so much fun to drive and has loads of grip. Ultimately it is slower than the M5 and has less room but who cares? It is more fun and costs $45,000 less and did we mention that it is gorgeous?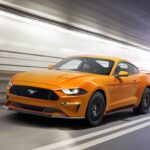 Mustang GT
Most popular. Mustang GT
The best sounding engine
Great manual transmission and shift linkage
Easy to drift
Brakes hold up to track use
Most popular car at the track
Soft seat detracts from track day fun
There were a lot of expensive and fast cars present but the car that everyone wanted to go for a ride in was the new Ford Mustang GT. When I asked some of them why they liked the Mustang, every one of them said the engine sound. The way this Ford V8 sounds at its 7200 rpm redline is just magical. The rest of the car is pretty nice too but the seats are too soft and too wide.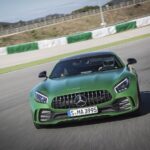 Mercedes AMG GT R
Quickest. Mercedes AMG GT R
Best Supercar
Ridiculous HP and grip
Brakes are out of this world. Stops so quickly and with no drama even when turning
Expensive!
The Mercedes AMG GT R has set track records everywhere. It is easy to see why after driving it. It is a race car with a license plate. It has tons of power. It has a transmission that shifts quicker than you can blink. It has huge sticky Michelin tires that stick like glue. And it has out of this world brakes that stop the car with no drama even in challenging situations. This car was not made for beginners. It is a serious car for serious people who can afford it. And not much is faster around a circuit.
[adinserter name="GOOGLE AD"]