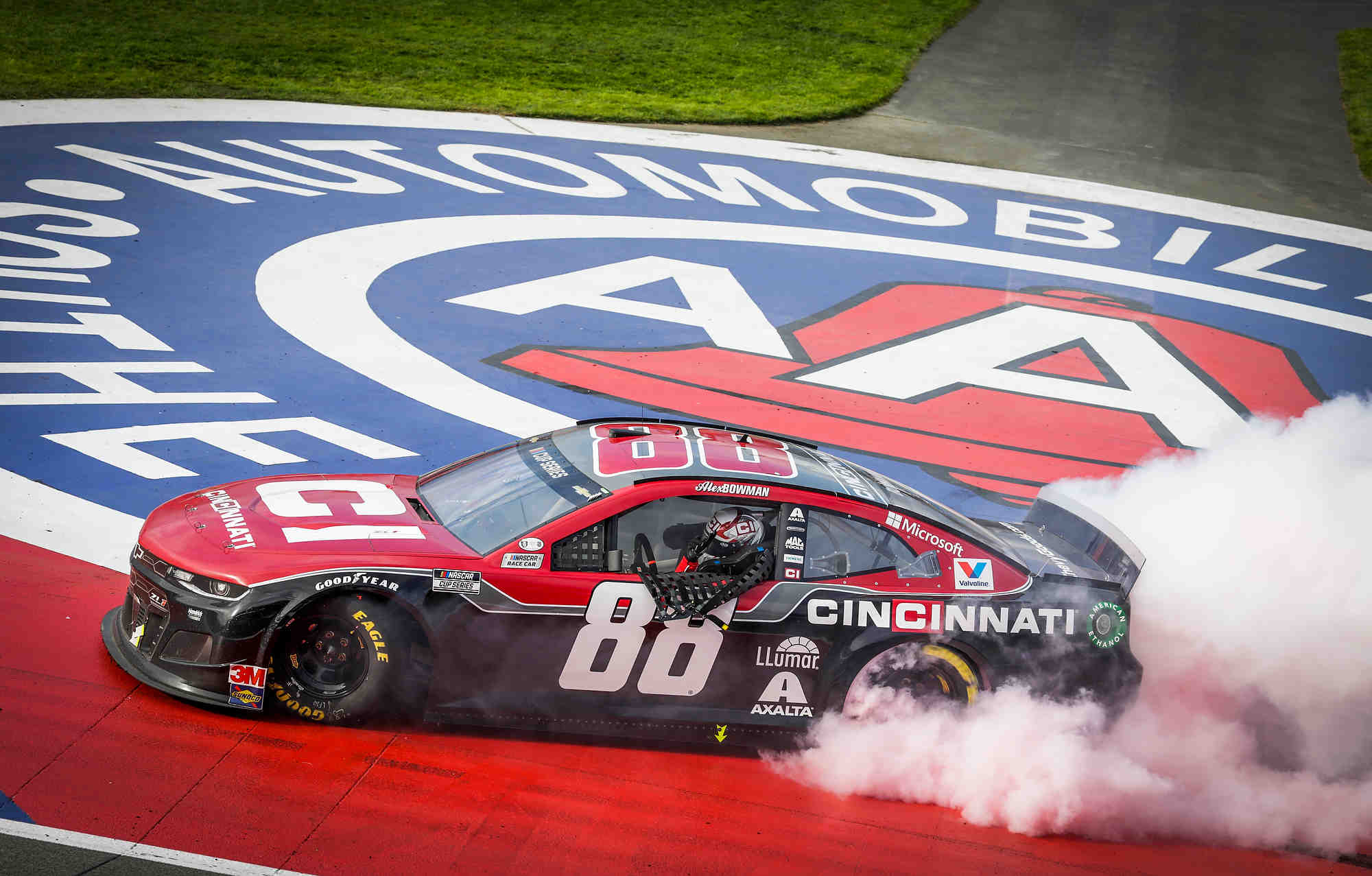 Fontana winner Alex Bowman. Don't believe the fake news reported elsewhere, the NASCAR Fontana TV rating was up big
Contrary to the 'fake news you may have read elsewhere, Sunday's NASCAR Cup Series race from Fontana averaged a 2.90 household rating and 4.8 million viewers on Fox.
That was up 15.5% from last year's 2.51 rating and 4.178 million viewers for the March Fontana race, also on FOX. The viewership number was up 14.9%.
The 2.9 was up 20.3% from the 2018 final 2.41 rating, also on FOX. Fox buries NBC's NASCAR ratings.