Russell expects last place Williams to be faster in 2020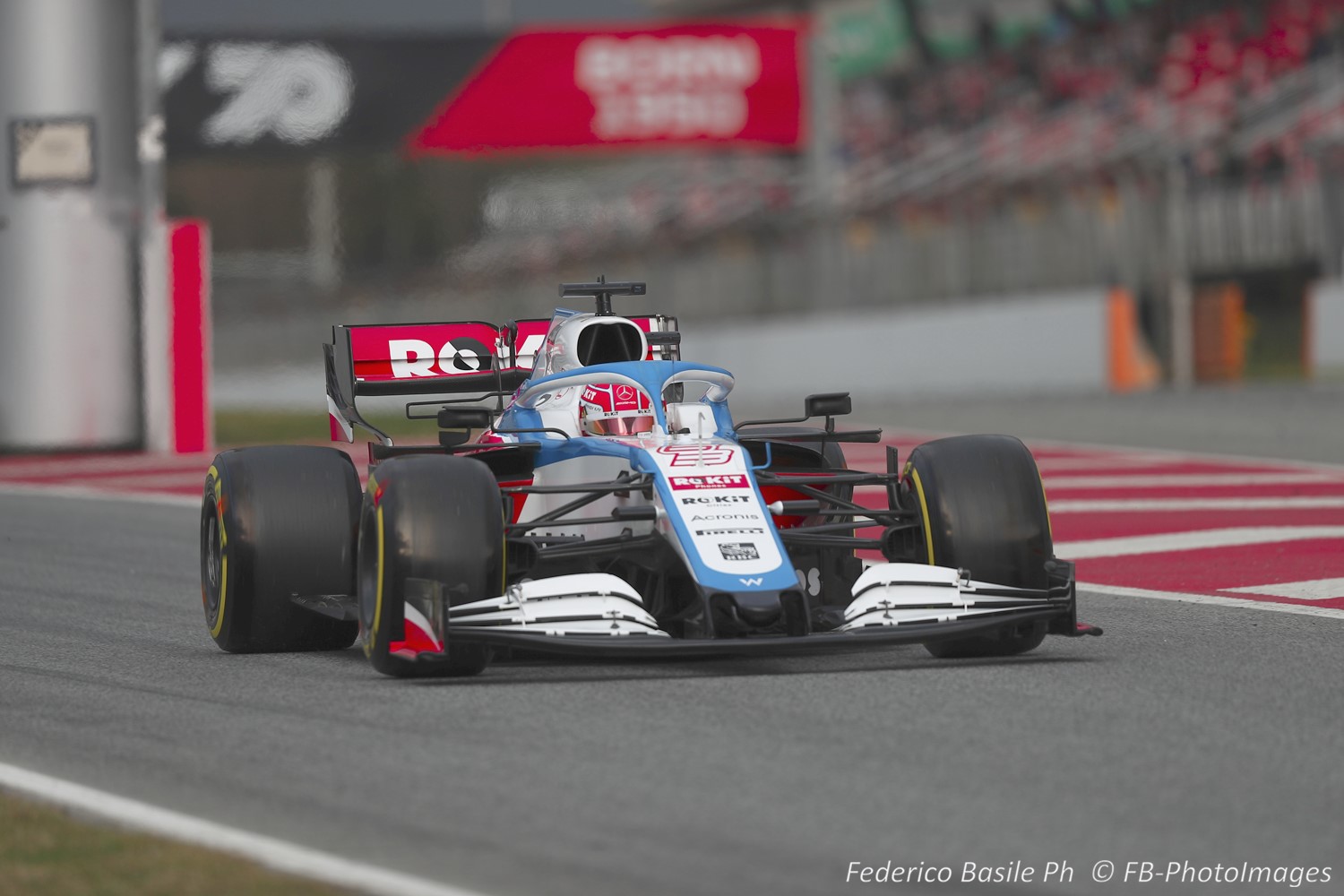 George Russell testing in Barcelona last week
George Russell says that Williams still expects to be the slowest team in Formula 1 this season, but is confident it will be more competitive.
"I doubt we're in a better position," said Russell upon the conclusion of pre-season testing.
"I think realistically we are still the slowest car, and we're not going to get carried away with ourselves, but we've definitely reduced the gap.
"That's sort of all we could have hoped for over the winter, and we'll go to Melbourne and see.
"Don't expect to see us in Q2, Q3 sort of thing. We've definitely improved, but expectations are all under control."
Russell added that the improvements he feels Williams has made should at least vault the team into contention, if rivals fail to hit their marks.
"Last year when we outperformed our car, we were still qualifying 19th and finishing 19th," he said.
"I hope this year when people slip up and we perform well, that's when we can take up the opportunities.
"We should be racing, but expectations are under control. Doing it in Barcelona winter testing is one thing, but going to Melbourne will be a completely different story."