IndyCar gets expanded TV coverage in Canada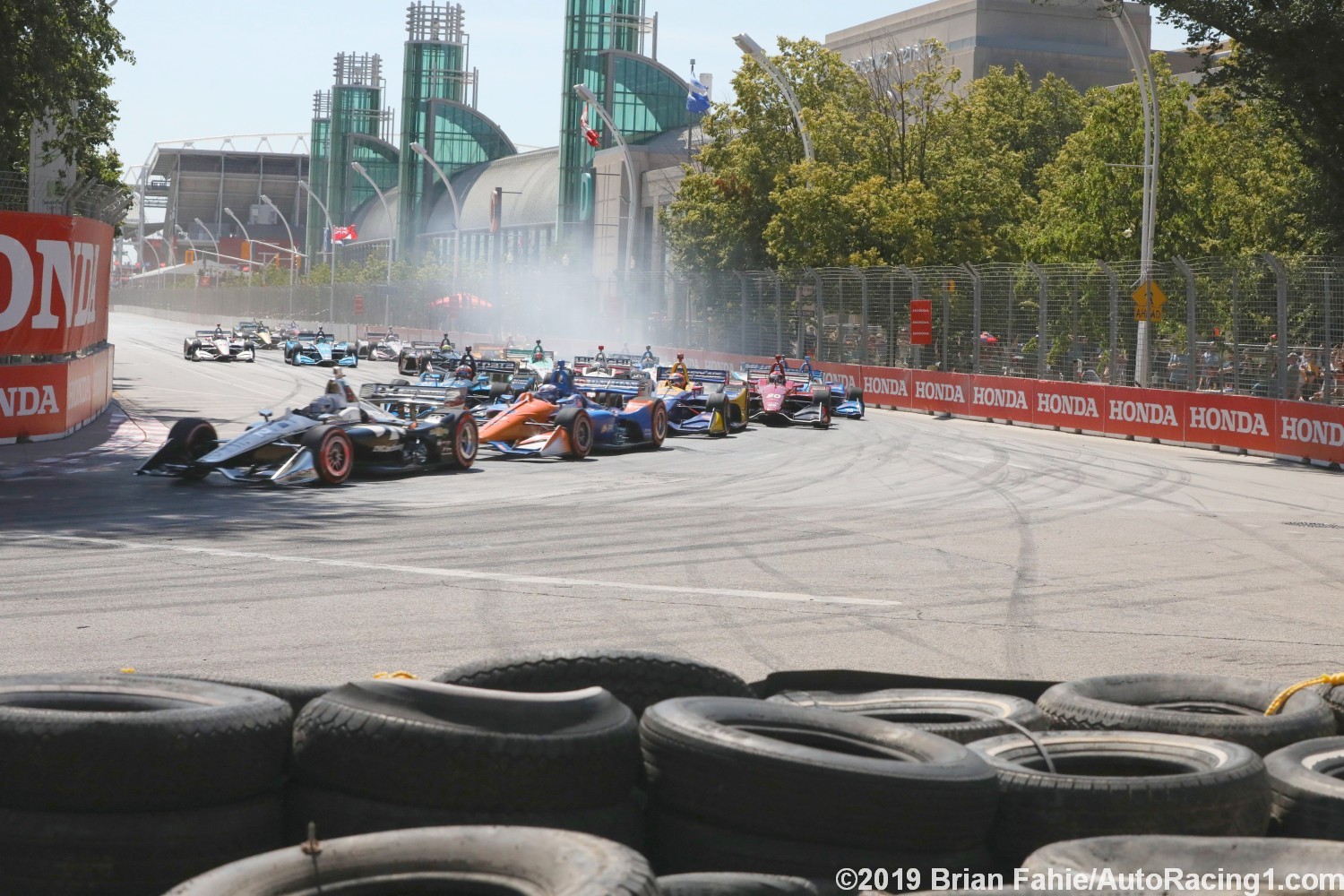 Toronto GP
Sportsnet's multiplatform coverage of the 2020 NTT INDYCAR SERIES season is revving up, delivering Canadians a robust schedule of the biggest events and more than 160 hours of racing coverage on Sportsnet 360, Sportsnet World and livestreaming on Sportsnet NOW+.
This season, Sportsnet 360 will be the home of INDYCAR in Canada, airing 10 of the season's premier races, including the Honda Indy Toronto. The season begins March 13-15 with the Firestone Grand Prix of St. Petersburg on the city streets of St. Petersburg, Fla.
In addition to the races, practice and qualifying coverage will be available exclusively on Sportsnet NOW+.
The full 2020 NTT INDYCAR schedule for Sportsnet 360, Sportsnet World and Sportsnet NOW+ is as follows:
DATE

RACE

CHANNEL

Sun, Mar 15
2:30 p.m. ET

FIRESTONE GRAND PRIX OF ST. PETERSBURG
Streets of St. Petersburg

SN360/SNWORLD/SN NOW+

Sun, Apr 5
4 p.m. ET

HONDA INDY GRAND PRIX OF ALABAMA
Barber Motorsports Park

SNWORLD/SN NOW+

Sun, Apr 19
4 p.m. ET

ACURA GRAND PRIX AT LONG BEACH
Streets of Long Beach

SNWORLD/SN NOW+

Sun, Apr 26
3:30 p.m. ET

AUTONATION INDYCAR CHALLENGE
Circuit of The Americas

SNWORLD/SN NOW+

Sat, May 9
3 p.m. ET

GMR GRAND PRIX
Indianapolis Motor Speedway Road Course

SNWORLD/SN NOW+

Sun, May 24
11 a.m. ET

INDIANAPOLIS 500 PRESENTED BY GAINBRIDGE
Indianapolis Motor Speedway

SN360/SNWORLD/SN NOW+

Sat, May 30
3 p.m. ET

CHEVROLET DUAL IN DETROIT – RACE 1
Detroit Street Circuit

SNWORLD/SN NOW+

Sun, May 31
3 p.m. ET

CHEVROLET DUAL IN DETROIT – RACE 2
Detroit Street Circuit

SNWORLD/SN NOW+

Sat, Jun 6
8 p.m. ET

GENESYS 600
Texas Motor Speedway

SN360/SNWORLD/SN NOW+

Sun, Jun 21
12 p.m. ET

REV GROUP GRAND PRIX AT ROAD AMERICA
Road America

SN360/SNWORLD/SN NOW+

Sat, Jun 27
8 p.m. ET

INDY RICHMOND 300
Richmond International Raceway

SN360/SNWORLD/SN NOW+

Sun, Jul 12
3 p.m. ET

HONDA INDY TORONTO
Streets of Toronto

SN360/SNWORLD/SN NOW+

Sat, Jul 18
8:30 p.m. ET

IOWA 300
Iowa Speedway

SN360/SNWORLD/SN NOW+

Sun, Aug 16
12:30 p.m. ET

HONDA INDY 200 AT MID-OHIO
Mid-Ohio Sports Car Course

SNWORLD/SN NOW+

Sat, Aug 22
8 p.m. ET

BOMMARITO AUTOMOTIVE GROUP 500
World Wide Technology Raceway at Gateway

SN360/SNWORLD/SN NOW+

Sun, Sep 6
3 p.m. ET

GRAND PRIX OF PORTLAND
Portland International Raceway

SN360/SNWORLD/SN NOW+

Sun, Sep 20
2:30 p.m. ET

FIRESTONE GRAND PRIX OF MONTEREY
WeatherTech Raceway Laguna Seca

SN360/SNWORLD/SN NOW+