Da Costa takes pole in dramatic qualifying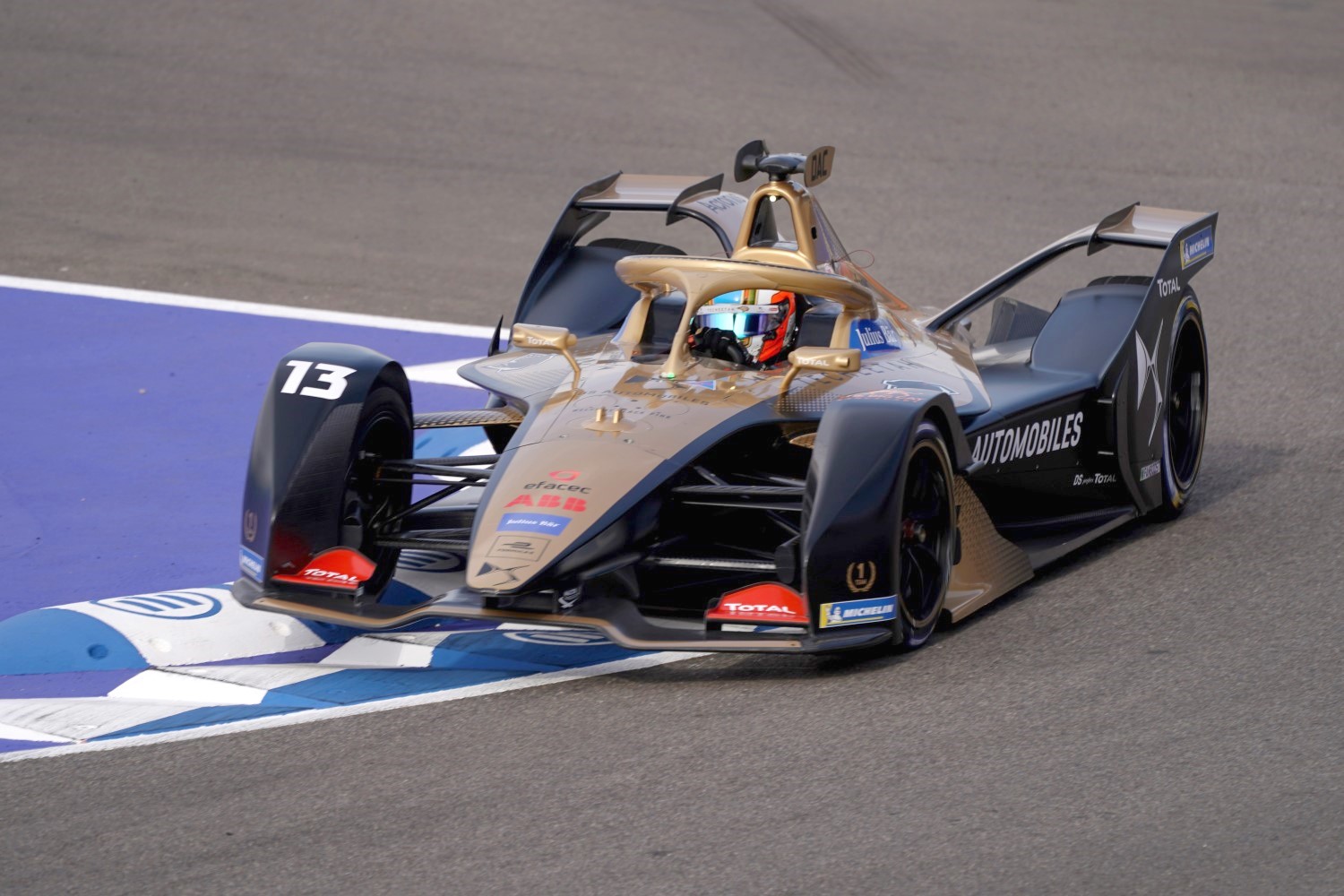 Antonio Felix da Costa on pole
Continuing his streak of success with his new team DS Techeetah, it was Antonio Felix da Costa who clinched the Julius Baer Pole Position ahead of the 2020 Marrakesh E-Prix, despite being one of the first to go out in Qualifying group one. Close behind him was young championship contender Max Guenther, who narrowly missed out on the top spot. The BMW driver will start on the front row in second.
Despite clinching Pole in Mexico City, TAG Heuer Porsche's Andre Lotterer failed to make it into the top spot this time out. The German is yet to claim a win in Formula E but has built a solid points foundation so far this season. The Porsche frontman will start the race in third ahead of Mercedes-Benz EQ's Nyck de Vries, Rokit Venturi Racing's Edoardo Mortara and Nissan e.dams' Sebastian Buemi who rounds off the Super Pole six.
Just missing out on Super Pole was last year's race winner Jerome D'Ambrosio (Mahindra Racing) who starts the race in seventh. After he and his teammate Pascal Wehrlein battled their way through the pack in Mexico City after a disastrous penalty, starting in the top ten is a vast improvement for the Belgian driver.
Behind D'Ambrosio sits BMW i Andretti Motorsport's Alex Sims and Nissan e.dams Oliver Rowland in eighth and ninth, while Panasonic Jaguar Racing's James Calado rounds off the top ten.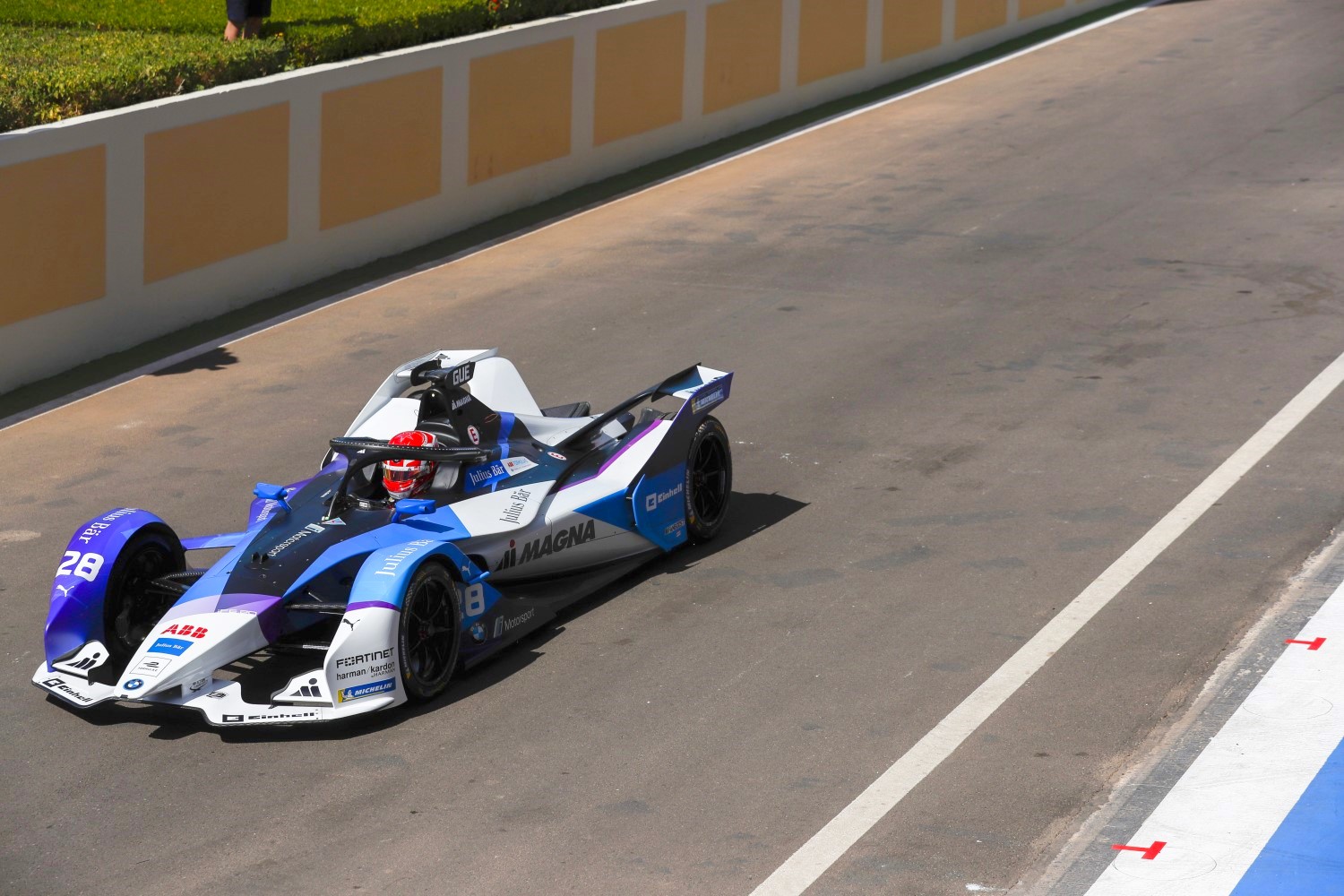 Andretti BMW driver Max Guenther to start 2nd
After missing out on Practice 1, reigning champion Jean-Eric Vergne (DS Techeetah) will start the race in near the middle of the pack in 11th, ahead of Geox Dragon's Brendon Hartley and Audi Sport Abt Schaeffler frontman Lucas di Grassi in 13th. Still yet to make a significant impact on the championship, di Grassi will need to battle through the pack to make it onto the podium and kickstart his title campaign.
Clipping the wall during his hot lap, Envision Virgin Racing's Robin Frijns lost time on track and will start the Marrakesh race 14th ahead of his teammate Sam Bird.
Behind Bird, sits Mahindra Racing's Pascal Wehrlein and the former Marrakesh unofficial lap record holder Nico Mueller (Geox Dragon) in 17th. Mercedes-Benz EQ's Stoffel Vandoorne will start near the back of the pack in 18th, ahead of Audi's Daniel Abt, NIO 333's Oliver Turvey and TAG Heuer Porsche's Neel Jani in 21st.
Far down the starting order is Rokit Venturi Racing's Felipe Massa and NIO 333's Ma Qinghua, who starts second from the back. Getting his timing wrong, championship leader Mitch Evans headed out to set his Qualifying lap too late, crossing the start line as the lights went red. Frustrated by the disastrous team decision, the Kiwi will start the race at the back of the pack, threatening the championship lead he'd built up after a win in Mexico City.
Qualifying Results
Pos

No.

Driver

Team

Time

Behind

Gap

1

13

A. Da Costa

DS Techeetah

1:17.158

0.000s

0.000s

2

28

M. Guenther

BMW i Andretti Motorsport

1:17.227

0.069

0.069

3

36

A. Lotterer

Tag Heuer Porsche

1:17.253

0.095

0.026

4

17

N. De Vries

Mercedes-Benz EQ

1:17.590

0.432

0.337

5

48

E. Mortara

Rokit Venturi Racing

1:17.803

0.645

0.213

6

23

S. Buemi

Nissan E.Dams

1:17.811

0.653

0.008

Super Pole Cutoff

7

64

J. D'Ambrosio

Mahindra Racing

1:17.798

–

–

8

27

A. Sims

BMW i Andretti Motorsport

1:17.830

0.032

0.032

9

22

O. Rowland

Nissan E.Dams

1:17.839

0.041

0.009

10

51

J. Calado

Panasonic Jaguar Racing

1:17.867

0.069

0.028

11

25

J. Vergne

DS Techeetah

1:17.928

0.130

0.061

12

6

B. Hartley

Geox Dragon

1:17.944

0.146

0.016

13

11

L. Di Grassi

Audi Sport Abt Schaeffler

1:17.958

0.160

0.014

14

4

R. Frijns

Envision Virgin Racing

1:18.047

0.249

0.089

15

2

S. Bird

Envision Virgin Racing

1:18.064

0.266

0.017

16

94

P. Wehrlein

Mahindra Racing

1:18.069

0.271

0.005

17

7

N. Muller

Geox Dragon

1:18.203

0.405

0.134

18

5

S. Vandoorne

Mercedes-Benz EQ

1:18.218

0.420

0.015

19

66

D. Abt

Audi Sport Abt Schaeffler

1:18.229

0.431

0.011

20

3

O. Turvey

Nio 333 FE Team

1:18.313

0.515

0.084

21

18

N. Jani

Tag Heuer Porsche

1:18.556

0.758

0.243

22

19

F. Massa

Rokit Venturi Racing

1:18.675

0.877

0.119

23

33

Ma Qinghua

Nio 333 Fe Team

1:19.359

1.561

0.684

24

20

M. Evans

Panasonic Jaguar Racing

No Time

–

–