Video: Trenton Speedway 500 Mile Stock Car Race (1957)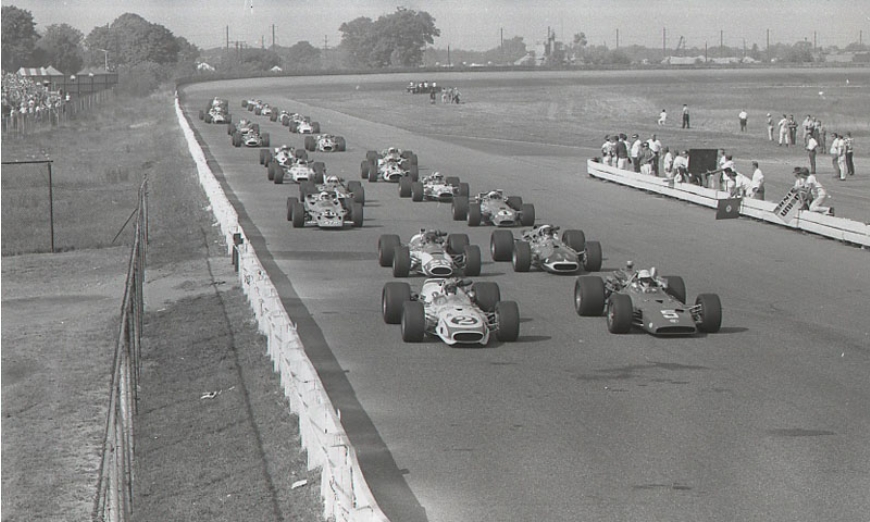 1968 Trenton Speedway – Mario Andretti and Al Unser front row. Mario Andretti won the race. It was the last race before the track was extended to 1.5-miles
The first race at the Trenton Speedway at the NJ State Fairgrounds was held on September 24, 1900 (11 years before the first Indy 500), but there was no further racing there until 1907.
Regular racing began in 1912 and continued until 1941. A new 1 mile dirt oval was opened in 1946. In 1957 the track was paved. It operated in that configuration until 1969 when the track was expanded to 1.5 miles (2.41 km) and a "kidney bean" shape with a 20° right-hand dogleg on the back stretch and a wider turn 3 & 4 complex than turns 1 & 2.
The track closed in 1980 after Roger Penske decided to build Nazareth Speedway instead of buying Trenton Speedway. Nazareth eventually went belly up as well.
In this video from 1957 – highlights from a 500-mile stock car on the Trenton 1-mile oval – the first year it was paved. The following year the race was sanctioned by NASCAR and Fireball Robert won. Of course AAA and USAC sanctioned race were there before that.