Talented Canadian seeks sponsor for Road-To-Indy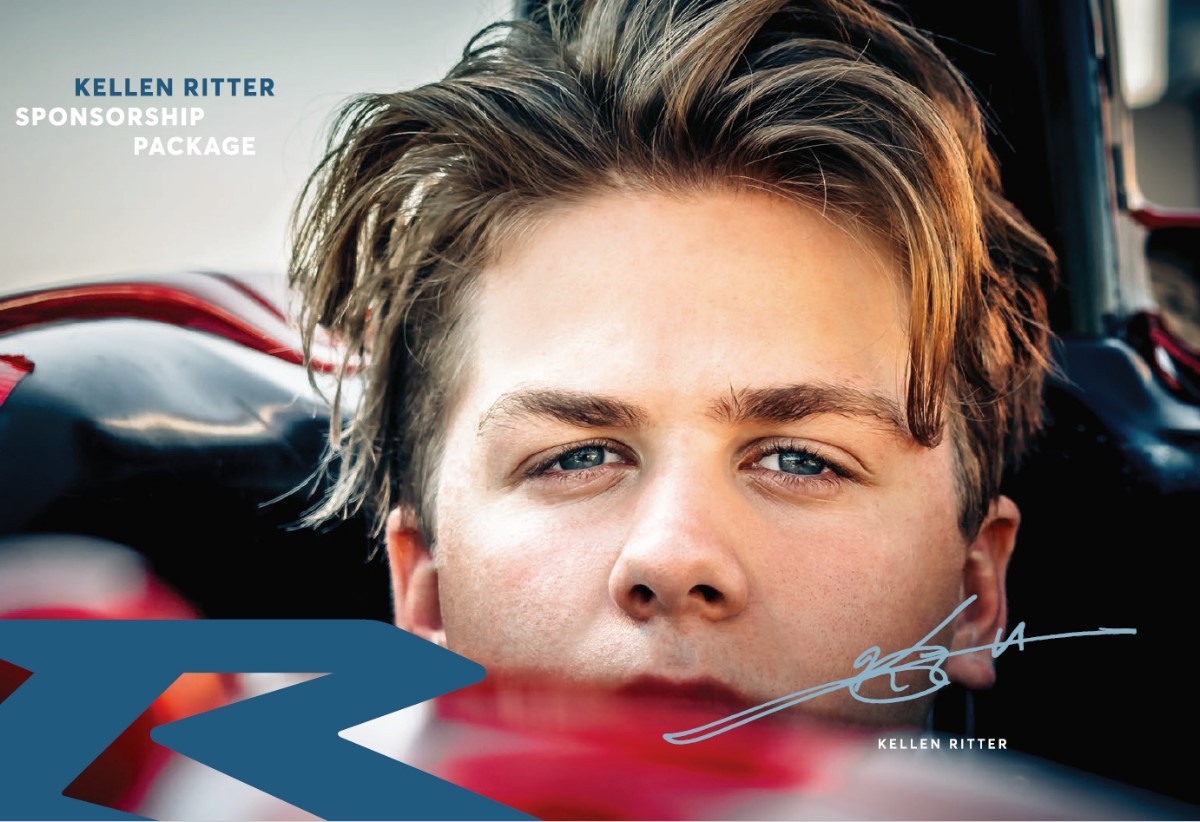 Kellen Ritter
Young Canadian Kellen Ritter had a very successful debut in racing cars in 2018, he won three championships in F1600 competition (F1600 Canada, Toyo Tires F1600 Championship and the F1600 Super Series) and did that in dominant fashion.
He was the first driver in history to win all three in the same year and received rookie of the year honors – exceeding all expectations. But like a lot of talented young drivers, he needs more sponsorship to move up the ladder and he has his sights set on eventually being an IndyCar driver.
In 2019 he went to Europe to live and test and to gain experience with eyes set on the 2020 season. During this time he learned a tremendous amount and the experience was invaluable.
So… for 2020 he and his management team have decided to enter the official IndyCar ladder system in North America – the Road to Indy. The team that he raced for in F1600 has offered him an opportunity to drive a USF2000 car in the Road to Indy.
Team owner, Michael Duncalfe, thinks he can and will win at this level which opens up the door to scholarship awards from the series as well as promotional value for sponsors.
Exclusive Autosport, is the name of the team, they have entries set for 2020 in all three levels of the Road to Indy ladder and are well regarded. Please note that Kellen's brochure below is for the Indy Pro 2000 series, after discussion with Exclusive we have determined that the USF series level is where Kellen should be this year. Race dates and the car are almost the same.
What it comes down to is money. The season budget is $488,050 USD and they have raised $124,000 USD of that amount. They are looking for a backer/sponsor to get the kid through the season. There are multiple opportunities for hospitality and business-to-business relationships as well as marketing exposure.
This is an investment. By all reports Kellen has what it takes to succeed and he needs more money and is seeking a sponsor to grow with him as he progresses.