Four NASCAR Trucks teams issued L1-level penalty at Las Vegas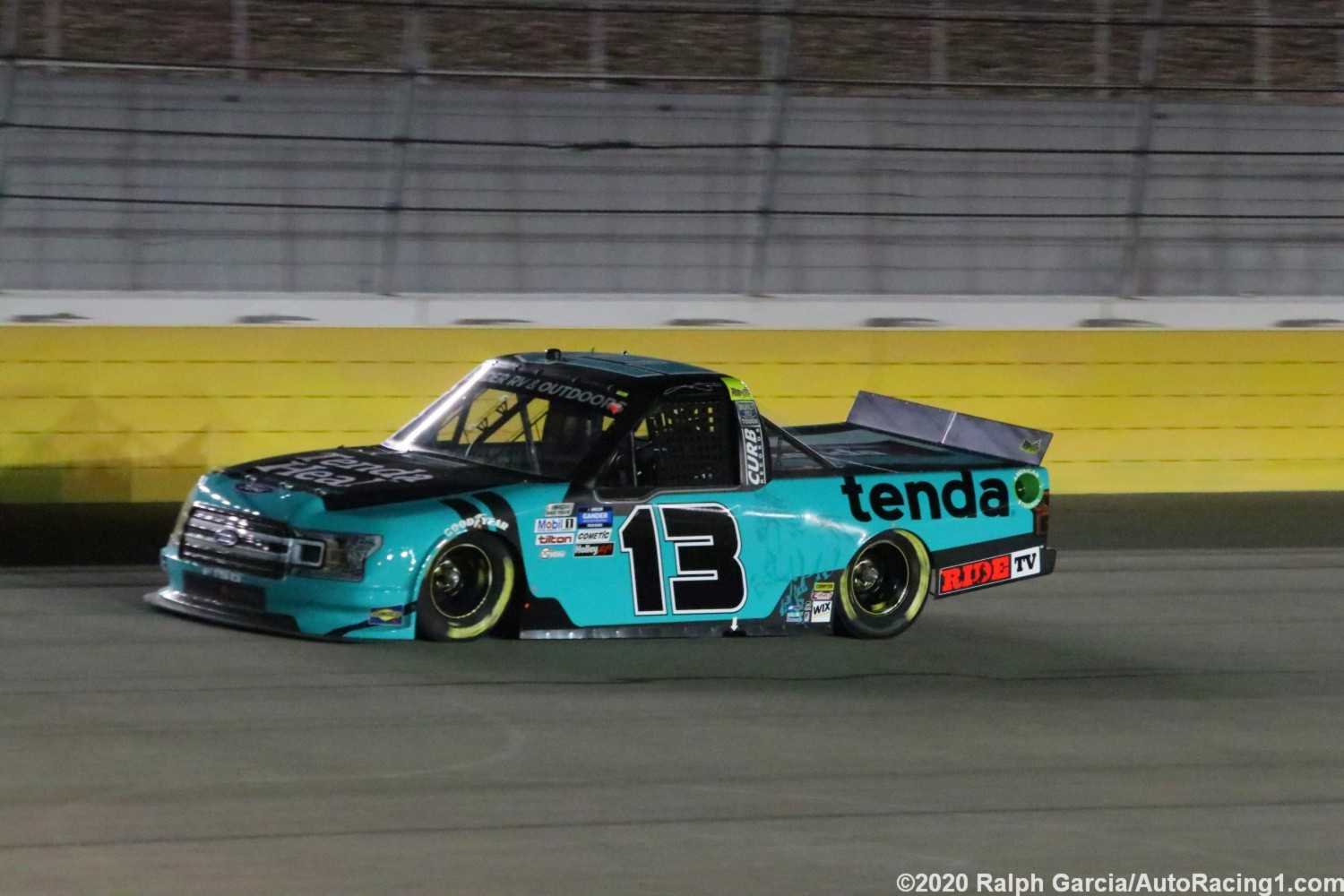 Johnny Sauter – one of 4 trucks found to be illegal
NASCAR officials handed down L1-level penalties Friday to four teams in the Gander RV & Outdoors Truck Series for technical violations discovered in opening-day inspection at Las Vegas Motor Speedway.
NASCAR deducted 10 championship points in both the driver and team owner standings for the following teams:
No. 13 ThorSport Racing Ford for driver Johnny Sauter
No. 26 GMS Racing Chevrolet for driver Tyler Ankrum
No. 88 ThorSport Racing Ford for driver Matt Crafton
No. 98 ThorSport Racing Ford for driver Grant Enfinger
All four trucks were found with the same infraction in Sections 20.9.3.2 in the NASCAR Rule Book, which pertains to the engine oil reservoir tank. The four teams specifically violated portion 20:20 of the rule: "Aerodynamic panels not permitted/engine oil reservoir tank mounting brackets/supports."