Barcelona Day 2: Raikkonen on top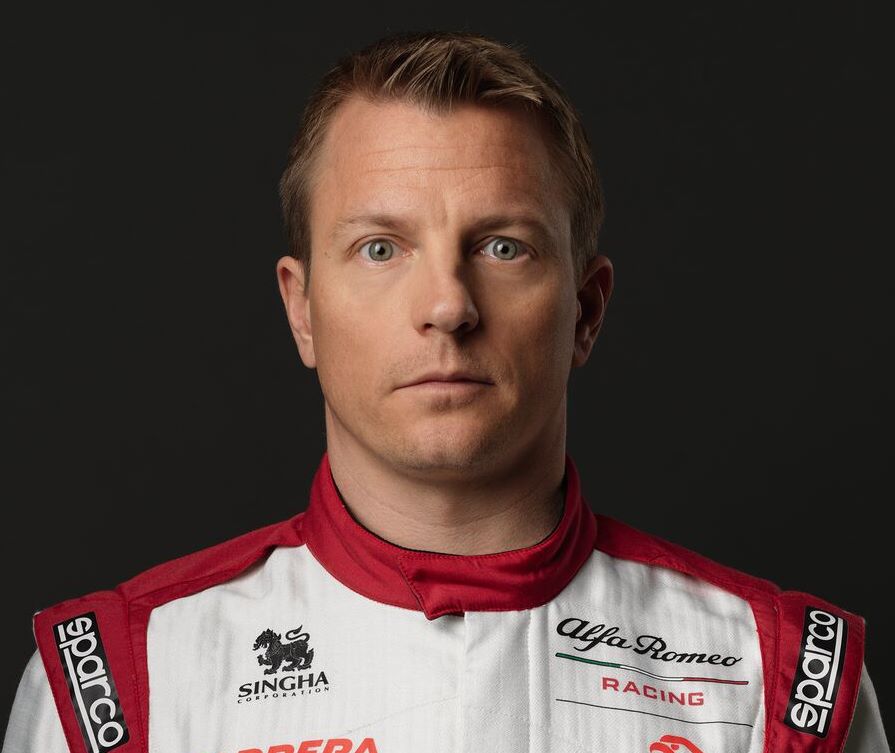 Kimi Raikkonen
Kimi Raikkonen led the way for Alfa Romeo on the second day of Formula 1 pre-season testing as Mercedes suffered its first setback of the winter at Barcelona.
40-year-old Raikkonen used Pirelli's C1 Soft compound tires during the final hour of running at the Circuit de Barcelona-Catalunya or else he would not have been fastest.
The Finn's Swiss team put on a fresh set of red-walled Soft tires with around 45 minutes left on the clock to beat Perez's benchmark with a time of 1m17.091s in what was his first day of testing action for the Swiss squad.
After dominating the opening day of testing on Wednesday, Mercedes debuted a new adjustable steering wheel innovation dubbed 'DAS', which it believes is legal and could hold a potential advantage.
But the afternoon Valtteri Bottas was forced to return to the garage with an electrical issue which sidelined him for the final hour of running so no verdict yet on the adjustable steering wheel.
Valtteri Bottas
We completed 77 laps this afternoon, which is a good number. But obviously running was cut short because of an issue, which made the day a bit trickier. It was a good day of learning more about the car. We got some good mileage in and I almost completed a full race simulation. So, there was a lot of good experience gained from that and lots of data for us to investigate ahead of tomorrow. For me, personally, there are many learnings to take away from that race simulation and look into further. The car felt good and I'm looking forward to continuing the running tomorrow morning, hopefully we will have a clean day.
James Allison
We are all a little disappointed to have taken an early bath today, but we console ourselves with the fact that the problem we encountered will quickly be resolved and we managed a healthy 183 laps before encountering it. That is, after all, why we go testing. It's encouraging to see that, for the second day running, the car felt honest, good and reasonably speedy. Lewis' race simulation in the morning was tidy and Valtteri's, until it was interrupted, was on a good trajectory. We also had an interesting day activating the DAS system for the first time and we are on a voyage of discovery with the drivers to learn about the system and see what it can bring us for the season ahead. We're now looking forward to the final day of the first test tomorrow and continuing to work through the tasks we have to clear before Melbourne.
Day 2 Results
| | | | | | |
| --- | --- | --- | --- | --- | --- |
| POS | DRIVER | NAT | TEAM | TIME | LAPS |
| 1 | Kimi Raikkonen | FIN | Alfa Romeo Racing | 1m17.091s | 134 |
| 2 | Sergio Perez | MEX | BWT Racing Point | 1m17.347s | 145 |
| 3 | Daniel Ricciardo | AUS | Renault F1 Team | 1m17.749s | 41 |
| 4 | Alexander Albon | THA | Red Bull Racing | 1m17.912s | 134 |
| 5 | Pierre Gasly | FRA | AlphaTauri Honda | 1m18.121s | 147 |
| 6 | Sebastian Vettel | GER | Scuderia Ferrari | 1m18.154s | 73 |
| 7 | George Russell | GBR | ROKiT Williams Racing | 1m18.266s | 116 |
| 8 | Charles Leclerc | MON | Scuderia Ferrari | 1m18.335s | 49 |
| 9 | Lewis Hamilton | GBR | Mercedes AMG Petronas | 1m18.387s | 106 |
| 10 | Lando Norris | GBR | McLaren F1 Team | 1m18.474s | 137 |
| 11 | Romian Grosjean | FRA | Haas F1 Team | 1m18.496s | 158 |
| 12 | Esteban Ocon | FRA | Renault F1 Team | 1m18.557s | 52 |
| 13 | Valtteri Bottas | FIN | Mercedes AMG Petronas | 1m19.307s | 77 |