Trump drives Daytona 500 viewership (and TV Rating) to 5-year high (Update)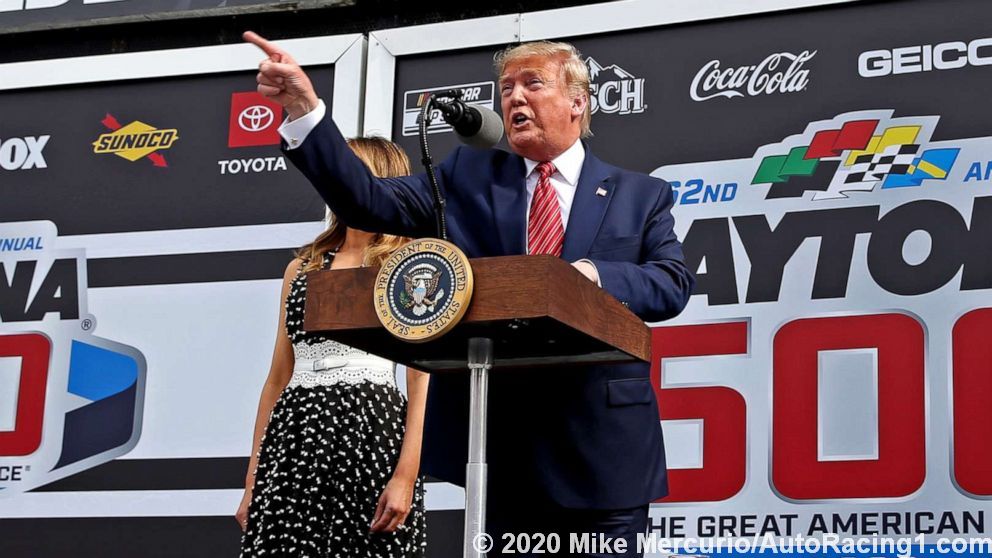 Trump was not there on Monday to drive the viewership even higher for NASCAR
UPDATE Even though it was a rainout and many people had to work, FoxTV earned a 4.2 rating and 7.026 million viewers for Monday's rescheduled Daytona 500.
Fox says the average rating across the two days (Sunday's rain out plus the Monday race) was a 4.4 rating and 7.330 million viewers.
Despite the rainout, the Daytona 500's 7.026 million on a Monday afternoon was still higher than each Indy 500 since 2008.
02/17/20 President Trump's attendance at the Daytona 500 helped to rev up ratings at NASCAR's flagship event on Sunday despite rain-soaked conditions that forced an early stop to the race.
With Trump on hand to serve as grand marshal and give the order for NASCAR drivers to start their engines, the Daytona 500 drew an initial audience of 11.2 million viewers for the start of the race, up 32 percent compared to last year and was the highest at the Daytona 500 in five years.
"Drivers, this is President Trump, and it was an honor to open the Daytona 500," the president said in a message to drivers and crews. "Have a phenomenal day. Have a great race. Be safe. God bless you. We love you."