Toyota Supra Puts Its Mark on a NASCAR Tradition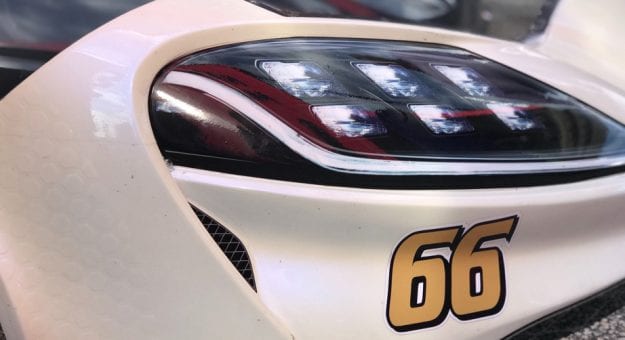 The No. 66 NASCAR Xfinity Series team of MBM Motorsports was assessed an L2-level penalty before Saturday morning's qualifying session for manipulating bodywork on the nose of the car.
As race teams returned to Charlotte, North Carolina for a few days of work between last Sunday's Busch Clash and the opening weekend of the 2020 NASCAR season, a small production group remained at the historic Daytona International Speedway.
Toyota Racing and WhatNot Productions teamed up to showcase the new 2021 GR Supra in a unique way – as a marker.
The tradition of signing the line is something done by race fans across the 36-race NASCAR schedule. Toyota Racing took this tradition to a new level as Kyle Busch showcased his 'signature' skills for the rising class of drivers who are getting ready to take their turn behind the wheel of the Supra this season.
The new 47 horsepower increase available in the six-cylinder GR Supra 3.0 model, helped Kyle Busch make his mark in the form of a burnout on the famed start-finish line.
To capture the scenes throughout the two-minute video, a full production team along with a Russian Arm vehicle were brought in through the overnight hours at the speedway. The prime hours of Midnight to 4:00 AM allowed optimal time for filming and the lights around the 2.5-mile speedway to be set accordingly.