Tuesday IndyCar Test Day (Update)
UPDATE
Due to rain and cold temperatures, today's afternoon test session has been checkered as of 2:48 pm.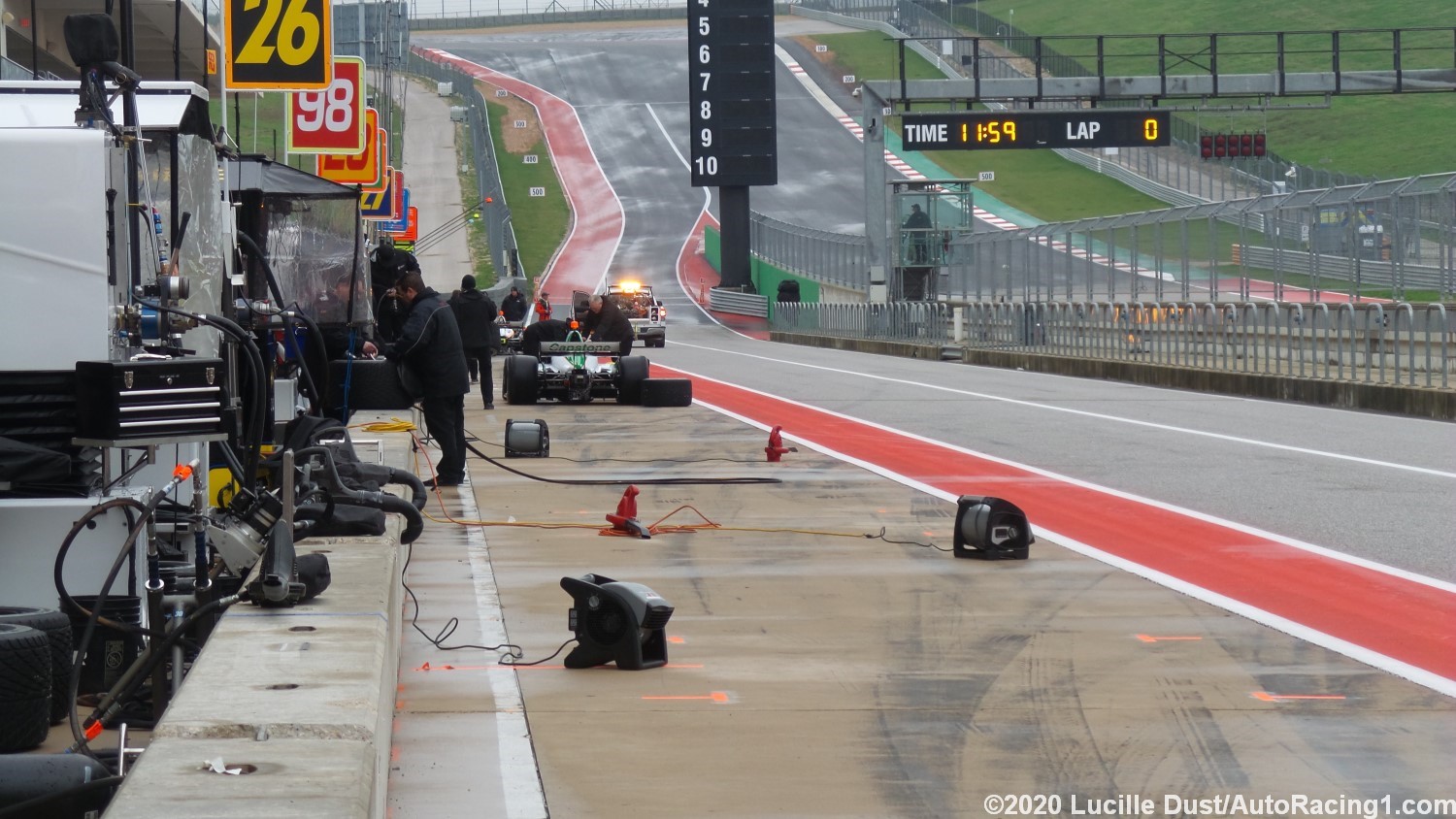 Quiet Pit Lane at COTA
02/11/20 Good morning from Austin, Texas. It is not typical weather here in Texas. Rain fell heavily at 6 am this morning for about an hour. The track is wet under cloudy skies. Air temperature is 44 degrees just 15 minutes before the scheduled start time for today. Track temperature is 45 degrees.
AR1 spoke with a Firestone representative to see if the cars will take to the track with such cool temperatures. The rule is the ambient temperature and the track temperature combined have to equal 100 degrees. We were told that some cars will go out on rain tires. Since the track is not extremely wet, the drivers are not going to do many laps. Lucille Dust reporting from COTA