Omologato celebrates 2020 with Arrow McLaren SP partnership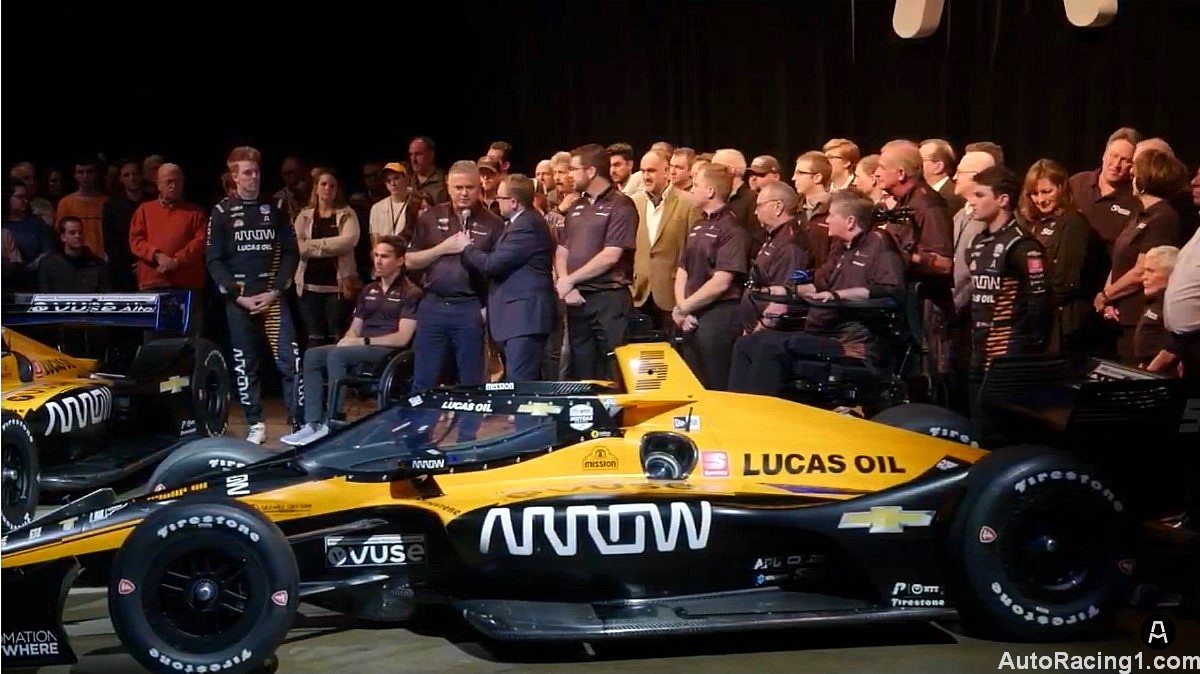 Arrow McLaren SP car.
As timepieces partners of Arrow Schmidt Peterson Motorsports IndyCar for a number of years, Omologato are extremely pleased to confirm an exciting name change to the team. A new partnership with McLaren for 2020 means the team will now be known as Arrow McLaren SP.
McLaren come on board as co-sponsors of the team while adding their technical expertise and additional commercial and marketing support to the current infrastructure.
"We are so grateful for Arrow's continued support, along with Omologato and all of our other partners, in our journey to be at the top of the NTT IndyCar Series" said Sam Schmidt team owner "We look forward to having them by our side for those upcoming wins and title championships".
"Chevrolet and McLaren have a storied history of racing together, going back to the mid-1960s. We have always had tremendous respect for Gil de Ferran, as well as for Sam Schmidt, Ric Peterson and Mike Long. We are looking forward to partnering with the entire Arrow McLaren Racing SP team as we prepare for the 2020 IndyCar season." said Shami Kalra Founder of Omologato.
Omologato is a uniquely motorsport brand and to be involved with IndyCar was a natural step for us a few years ago. We're delighted to partner with Arrow McLaren SP and offer the new Premiére Edition AMSP automatic watch.
Just 500 of these watches will be made, they'll be individually numbered, using automatic movements, a bespoke brushed steel 'Turtle' case and sapphire glass to complement the dial which has the Arrow McLaren SP logo. The casebacks are also embossed with this logo. Available from omologatowatches.com/amsp