Logitech G announces new partnership with NASCAR driver William Byron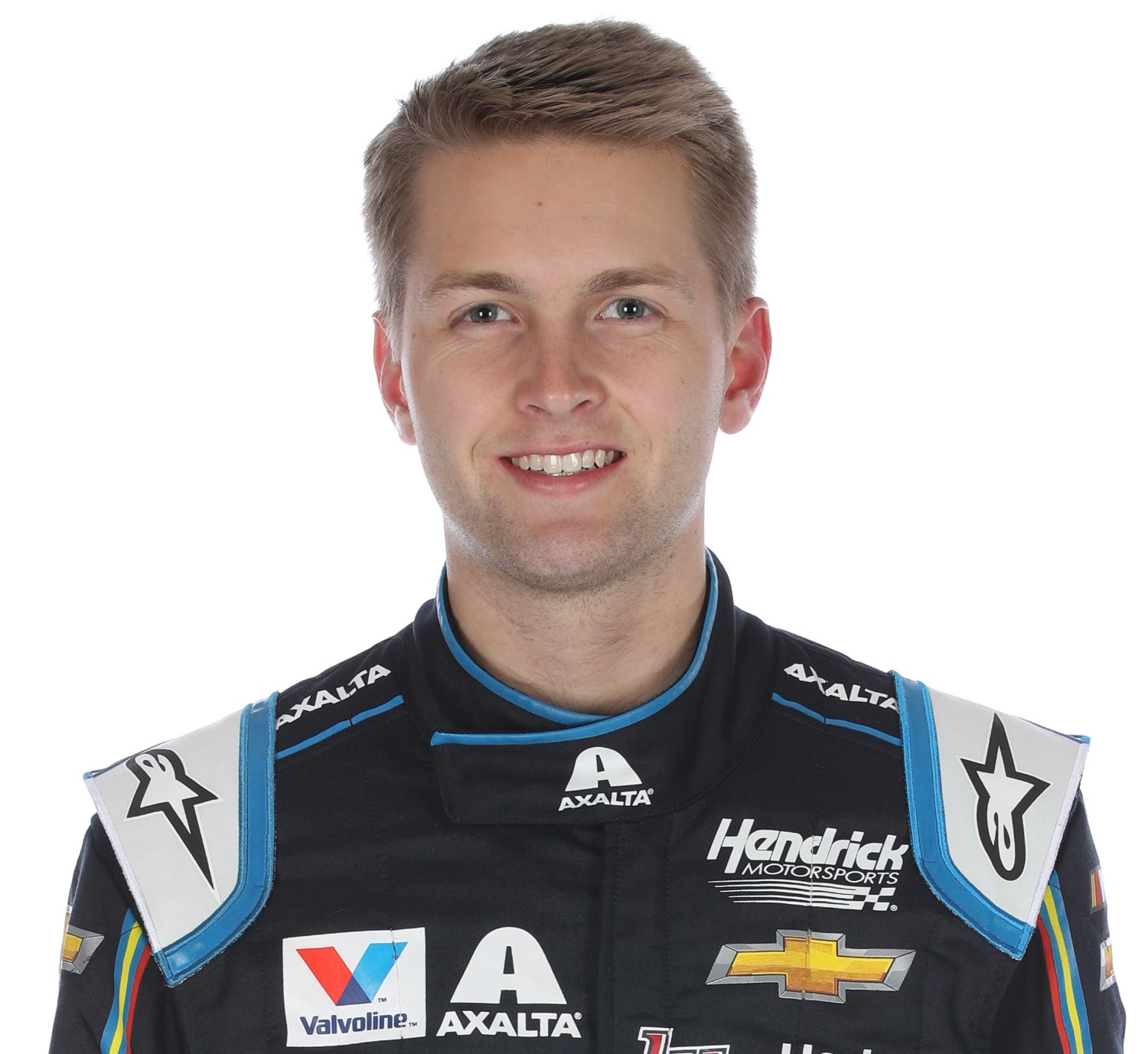 William Byron
Today, Logitech G announced an exciting new partnership with NASCAR racer and iRacing Team owner William Byron. The 22-year-old NASCAR champion (Xfinity Series, 2017), often referred to as one of the most underrated drivers in the garage, will become the official ambassador for Logitech G simulation racing, which includes the Logitech G Challenge, along with Logitech G's products and innovative technologies. Byron will work exclusively with Logitech G to help promote the growing sport of eracing.
In addition, Logitech G will become an official and category exclusive title sponsor of William Byron eSports. The Logitech G logo will be represented on the No. 25 Chevrolet driven by Nick Ottinger for the 2020 eNASCAR iRacing World Championship season.
Pushing the boundaries is something that both Byron and Logitech G know a thing or two about.
"Every young driver is a gamer at heart, for me it started when I was a kid racing in my bedroom using Logitech G's steering wheels," stated William Byron. "For me, playing games in my room and then going on to compete on the iRacing circuit played a key role in becoming the racer I am today, and it continues to evolve into an integral part of the work we do today."
For Byron it started when he began following NASCAR and begged his father to take him to his first race at Martinsville Speedway in 2006. He soon became a regular on iRacing, an online racing simulator used by many professional drivers, and developed into a student of the sport. It was here he developed his passion for eracing.
"Now starting my own team and working with Logitech G to make it happen, is a dream come true. This is a great way for me to give back to a community that helped to launch my own career," stated Byron. "Logitech G is the perfect partner, as we both share the same passion for racing and innovation. Most importantly we're both invested in the future of eracing. Together we're going to inspire others to follow their passion for racing"
From his start in iRacing, no one could have predicted what would follow. At the age of 14, Byron was racing in the U.S. Legend Cars circuit, by 17 he had competed in 36 races across four different series – ARCA, NASCAR K&N Pro, CARS Super Late Model Tour and NASCAR Whelen All-American – and scored six wins, five poles and 19 top-five finishes in addition to the K&N Pro Series East championship and rookie of the year honors. In 2016 he drove for Kyle Busch Motorsports in the NASCAR Gander RV and Outdoors Truck Series, setting a record for most wins by a rookie (7), making the playoffs and earning the rookie of the year title. Byron signed a multi-year agreement with Hendrick Motorsports, and in 2017 competed in the NASCAR Xfinity Series under the JR Motorsports banner. He claimed the championship title and once again, earned the rookie of the year award. As a result of his hard work, passion, training (and a few wins) he was moved up to the NASCAR Cup Series the following year and was once more awarded rookie of the year. For the first time in his NASCAR career, he raced in 2019 without the yellow rookie stripe. Byron finished 11th in the driver point standings, earned five pole awards and made the NASCAR Cup Series playoffs. This year, he is primed to continue his upward trajectory and has set his goals even higher.
"It was clear from the start that we both want to see the sport of eracing grow and encourage more people to race," said Vincent Borel, Logitech G general manager and vice president of simulation. "Today sim racing democratizes motorsports like never before. We are thrilled to partner with William and his iRacing team and look forward to working together on building and growing the sport of eracing."
This new partnership kicks off Feb. 11 at the virtual Daytona International Speedway. The race will be streamed live on iRacing's Facebook, Twitch, and YouTube channels at 9PM ET/6PM PT.