Leclerc and Ferrari test 18-inch wheels at Jerez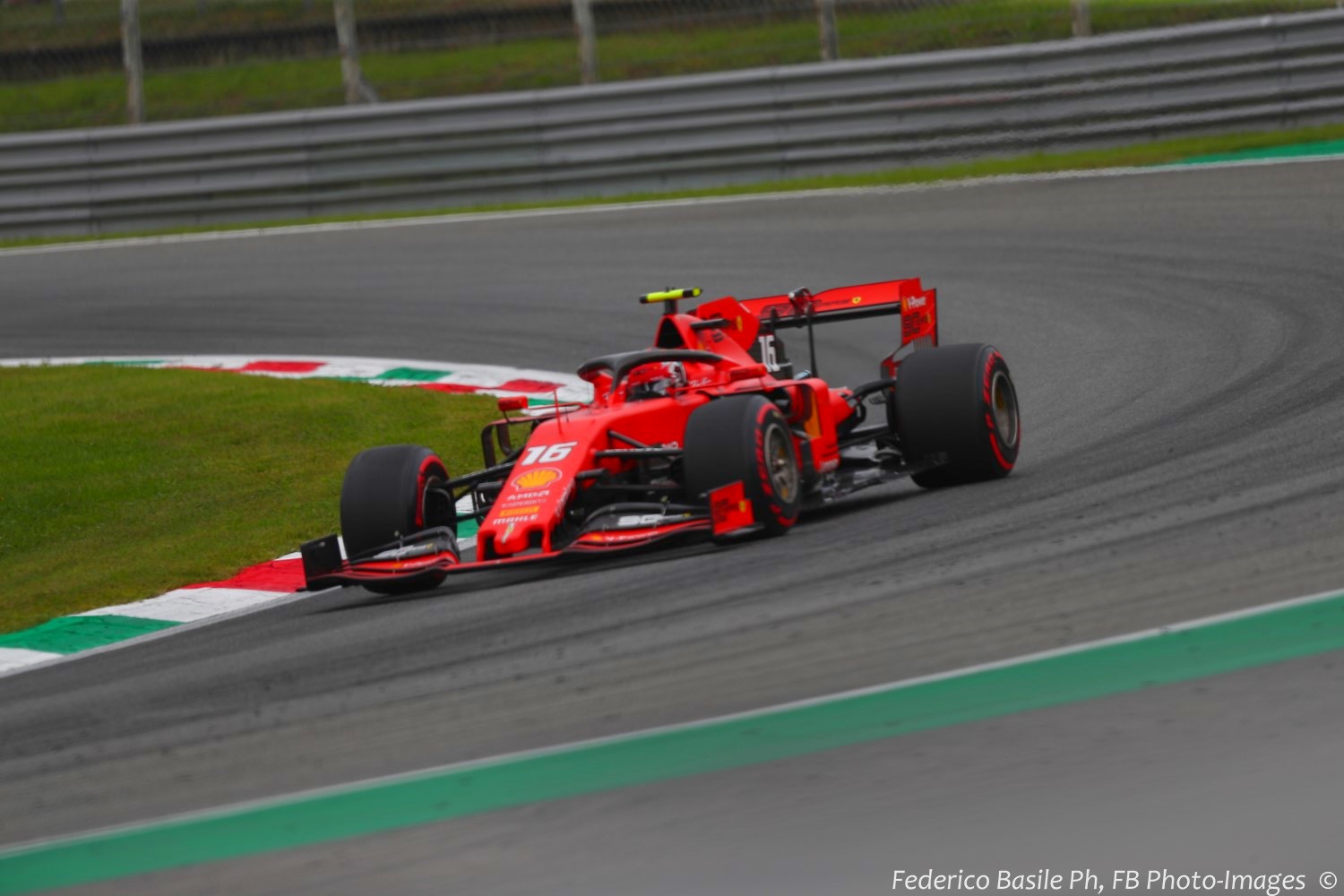 Charles Leclerc
Ferrari driver Charles Leclerc kicked off 2020 Formula 1 track action by conducting an 18-inch wheel and Pirelli tire test at Jerez on Saturday in a modified 2019 Ferrari.
It was the first of 25 days of dedicated running for next year's tires.
After fog delayed the start to the day, two-time grand prix winner Leclerc completed 130 laps and expressed his joy of getting back in the car.
Ahhh, it's so good to be back in the car. 1st test day of 2020 done 🇪🇸 pic.twitter.com/N41egYxVsK

— Charles Leclerc (@Charles_Leclerc) February 8, 2020
Pirelli's 18-inch wheel/tire testing schedule
| | | |
| --- | --- | --- |
| Date | Venue | Team |
| February 8 | Jerez | Ferrari |
| March 5 | Fiorano | Ferrari (wets) |
| March 24 | Sakhir | Renault |
| March 25 | Sakhir | Mercedes |
| May 12 | Barcelona | Red Bull, Alfa Romeo, Renault |
| May 13 | Barcelona | Red Bull, Alfa Romeo |
| May 26 | Paul Ricard | Red Bull (wets) |
| May 27 | Paul Ricard | Red Bull (wets) |
| July 7 | Red Bull Ring | AlphaTauri |
| July 8 | Red Bull Ring | AlphaTauri |
| July 21 | Silverstone | Racing Point, Williams, McLaren |
| July 22 | Silverstone | Racing Point, Williams |
| September 8 | Paul Ricard | McLaren |
| September 9 | Paul Ricard | Mercedes, Ferrari |
| September 10 | Paul Ricard | Mercedes (wets) |
| September 11 | Paul Ricard | Mercedes (wets) |
| October 13 | Suzuka | Haas |
| October 14 | Suzuka | Haas |