Jeg Coughlin Jr. to semi-retire after 2020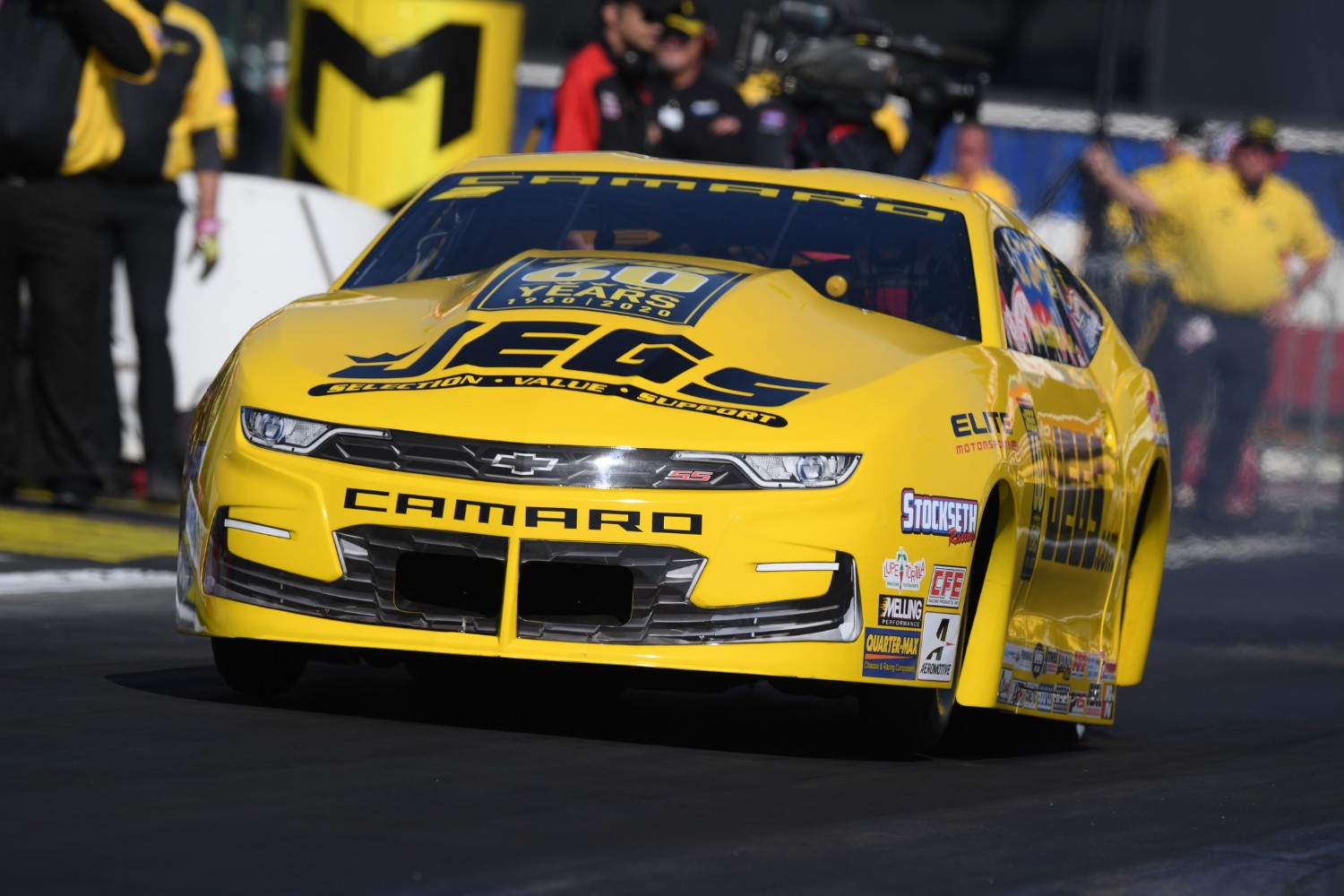 Jeg Coughlin Jr. at Pomona Friday
One of the most successful drivers in NHRA history, Jeg Coughlin Jr., shocked the sport Saturday during the opening race weekend on the 2020 schedule, revealing this will be his final season of full-time competition.
The five-time Pro Stock world champion raced to a second-place finish in the 2019 season. He snagged a Super Gas title in 1992 to begin an incredible career, continuing a family tradition in racing dating back decades.
"Since 1997, I've been able to live out my biggest childhood dream by racing with my family and following my Dad and older brother Troy into the professional ranks and racing a Pro Stock car," Coughlin said. "We've been able to win six championships, five in Pro Stock, and 82 national events in a variety of classes. It's been a remarkable run.
"It certainly hasn't been an individual effort. It's taken so many talented crewmen and crew chiefs, engine builders and chassis experts, my incredible family, everyone at JEGS, and all the other companies that have partnered with us through the years. I couldn't have asked for a better scenario."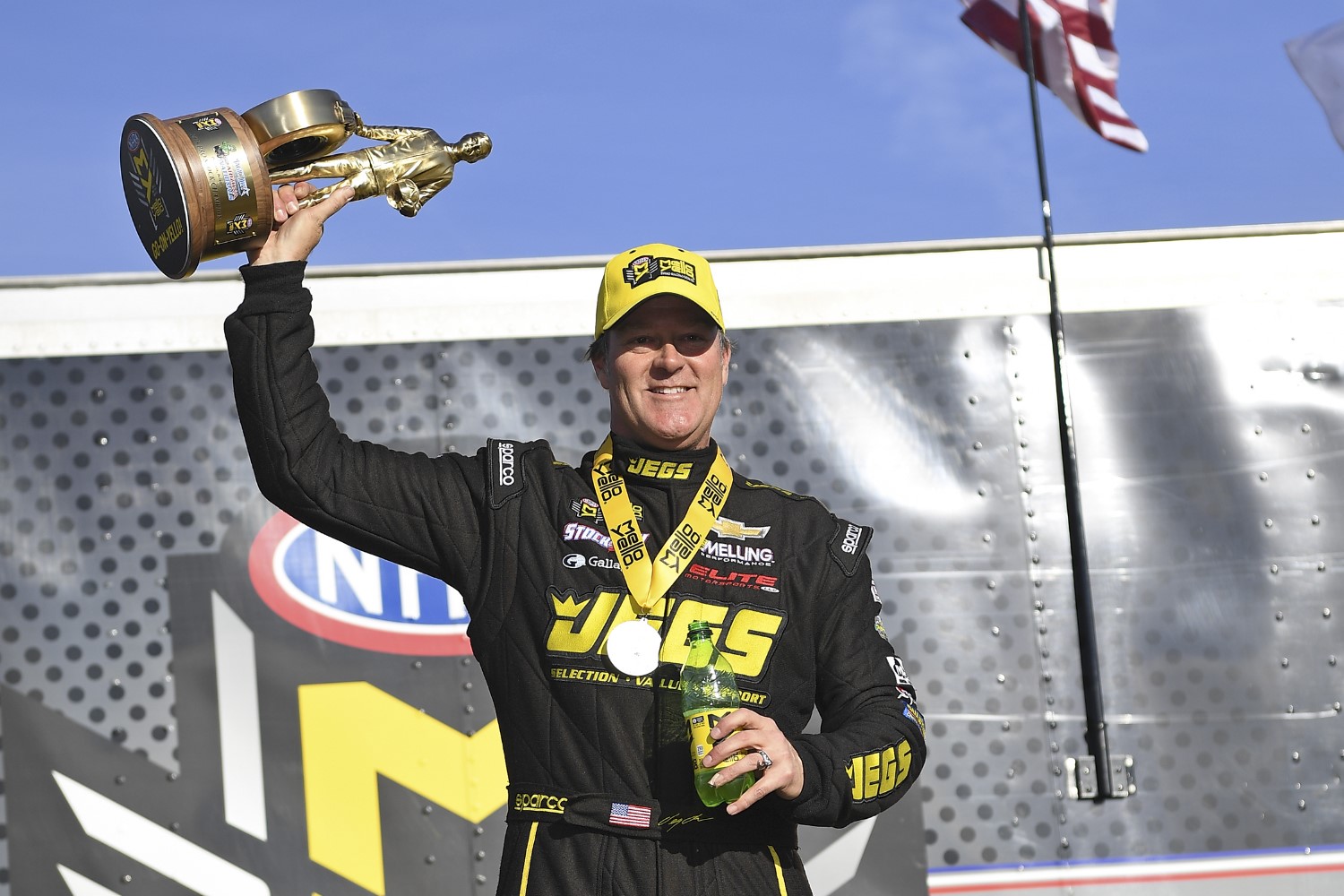 Coughlin
Coughlin won his first Pro Stock race in 1997 and went on to win the rookie of the year award in his first full-time Pro Stock season a year late. He continued to stack Wallys en route to his first championship in the category he helped define in the new millennium.
The JEGS.com driver captured his first title in 2000 after winning an astonishing 10 races, including the U.S. Nationals and the season-opening Winternationals. He went on to win his second world championship in 2002, backed by an eight-race winning effort that brought his career total to 31.
It took him five years and a pair of team changes to get back to the world championship stage, but he won back-to-back titles in 2007 and 2008. Coughlin captured his fifth, and most recent, world championship in 2013 behind a four-win effort. That included a pair of Countdown to the Championship victories against Allen Johnson and Jason Line, which moved him to 56 Pro Stock victories.
He enters the season with 63 Pro Stock victories, fourth all-time behind Warren Johnson (97), Greg Anderson (94) and Bob Glidden (85). He has 82 wins in all competitions, including Comp, Stock, Super Comp, Super Gas, Super Stock and Top Dragster.
Coughlin enters the second day of qualifying at the Lucas Oil NHRA Winternationals in pole position. It will be the 33rd of his Pro Stock career if he holds on as he battles for his 64th Pro Stock victory and third at the Winternationals.