2020 Virgin Australia Supercars Championship launches in Sydney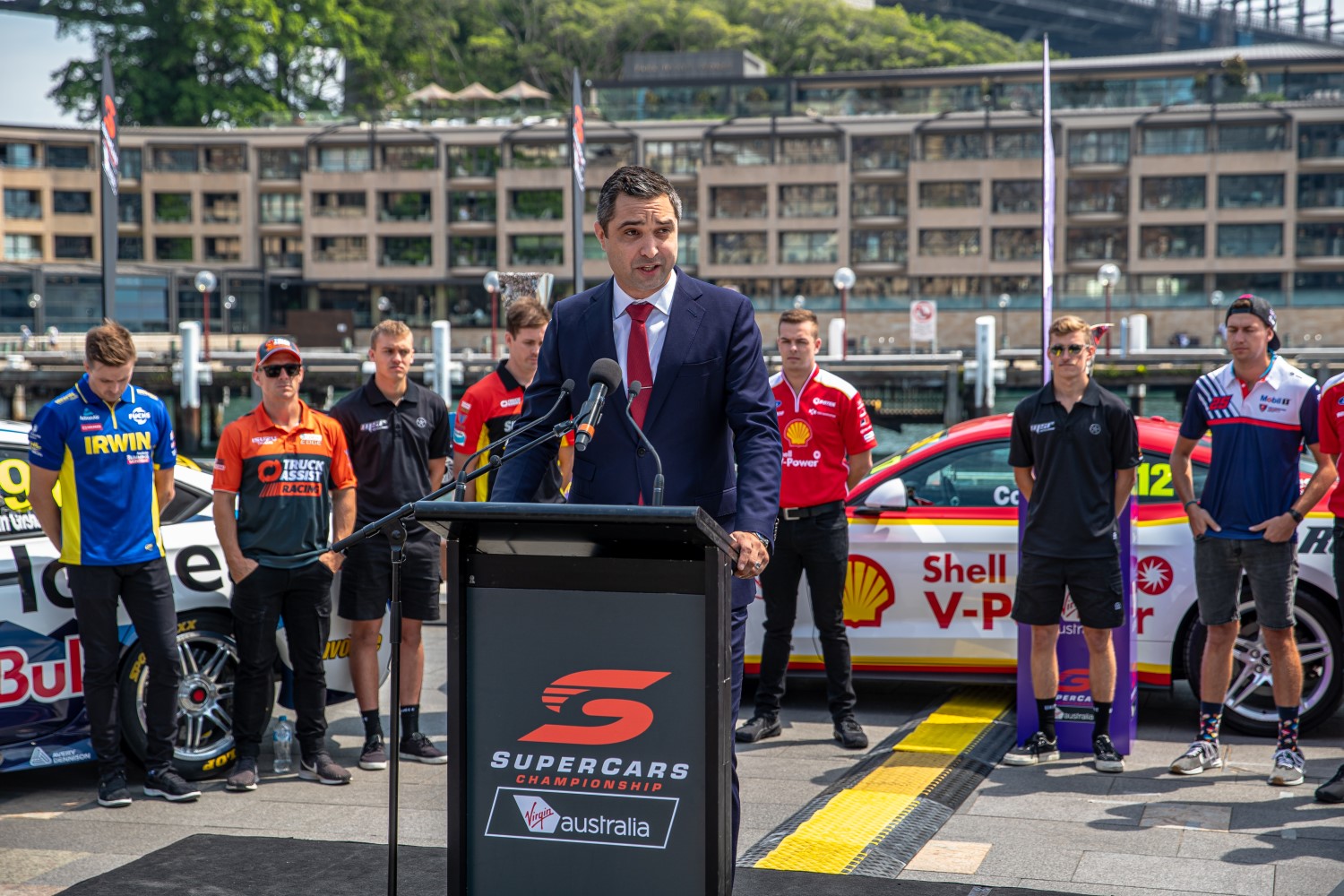 Supercars boss Sean Seamer
Less than three weeks out from the season opener in Adelaide, championship partners, Supercars drivers and team owners arrived in Sydney to help celebrate the start of the 2020 season – which also marks the 60th anniversary of Australian Touring Car Racing.
A new technical package introduced this year is set to create one of the most competitive years of racing ever, with eight Ford Mustangs joining the grid to take on the ZB Holden Commodores across 14 adrenalin-filled events.
The season begins on February 20 where drivers will face the 22nd edition of the Superloop Adelaide 500, an event that showcases the best of Supercars on and off the track.
The 2020 Virgin Australia Supercars Championship features:
3 teams moving to two car operations; Matt Stone Racing, Team 18 and Tekno.
Brad Jones Racing expanding to a 4 car operation.
The introduction of four rookies to the Virgin Australia Supercars Championship including 2019 Dunlop Super2 Champion, Bryce Fullwood.
A redesigned calendar featuring fourteen championship rounds over a 42-week season across Australia and New Zealand.
Sprint rounds moving to 2x200km races.
The return of the Sydney SuperNight race, to be held under permanent lights at SMSP.
The Pirtek Enduro Cup commencing at The Bend
The championship's first visit to Hampton Downs in New Zealand.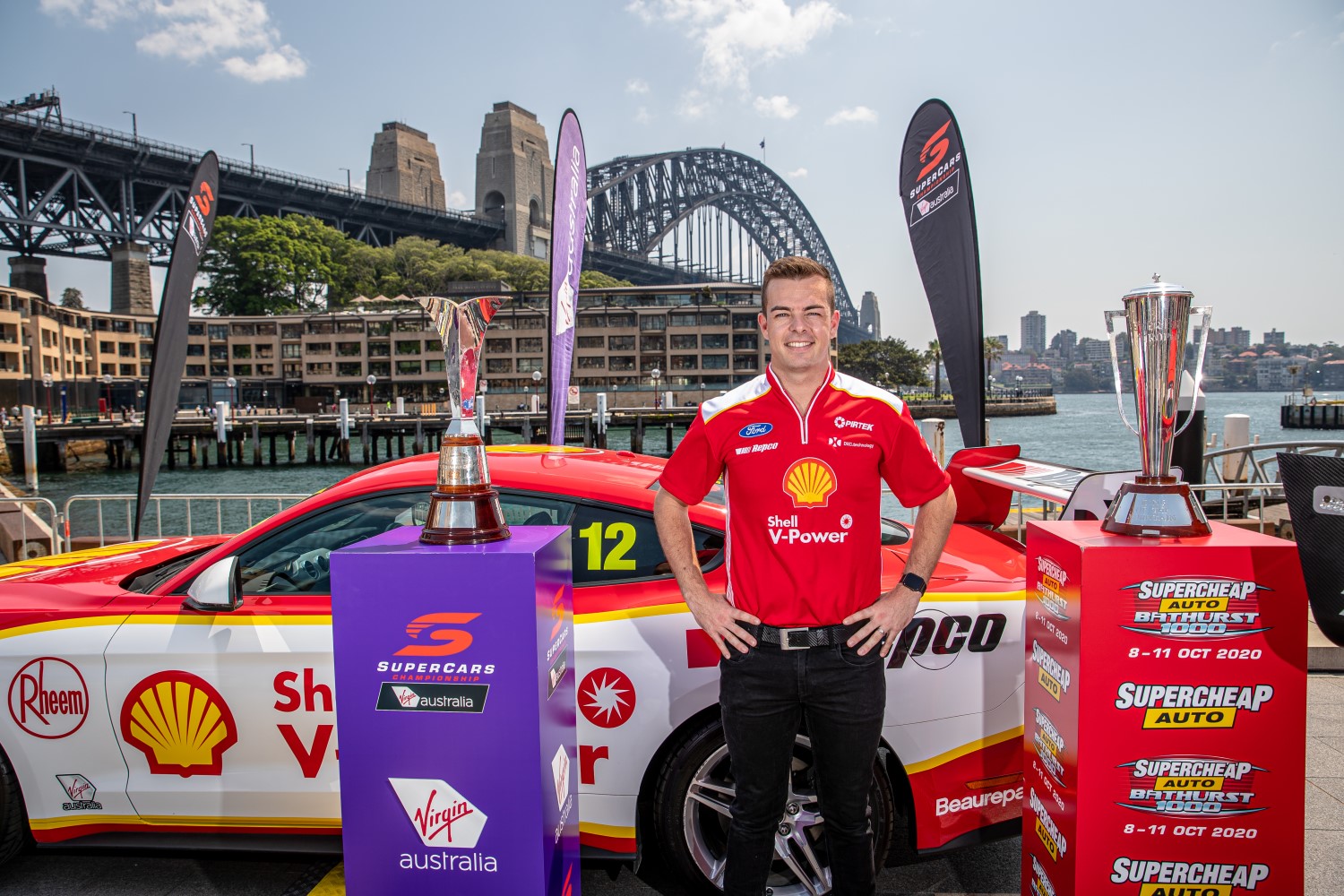 Scott McLaughlin displays his wares
Drivers and teams will hit the track at The Bend in South Australia on February 18 for the pre-season BP Ultimate SuperTest, launching straight in to the Superloop Adelaide 500 just a few days later.
"We are thrilled to be able to launch our season on the Sydney in front of the magnificent backdrop of the Sydney Harbor bridge," Supercars CEO Sean Seamer said.
"There's plenty of reasons to look forward to this year's championship, with a new technical package set to improve things on track, whilst the championship moves across one of the most well-rounded calendars we've ever had.
"We'll see at least three of our teams move from solo entries, to two car teams this year which is an impressive achievement and shows the growth potential among our race teams.
"The calendar and new sprint format underpins a more well-rounded profile of entertainment over our event weekends to ensure as many people are able to enjoy everything we have to offer.
"We've upgraded our broadcast graphics and there'll be more behind the scenes programming to make sure that even if you're at home, you'll have a front row seat to all the action.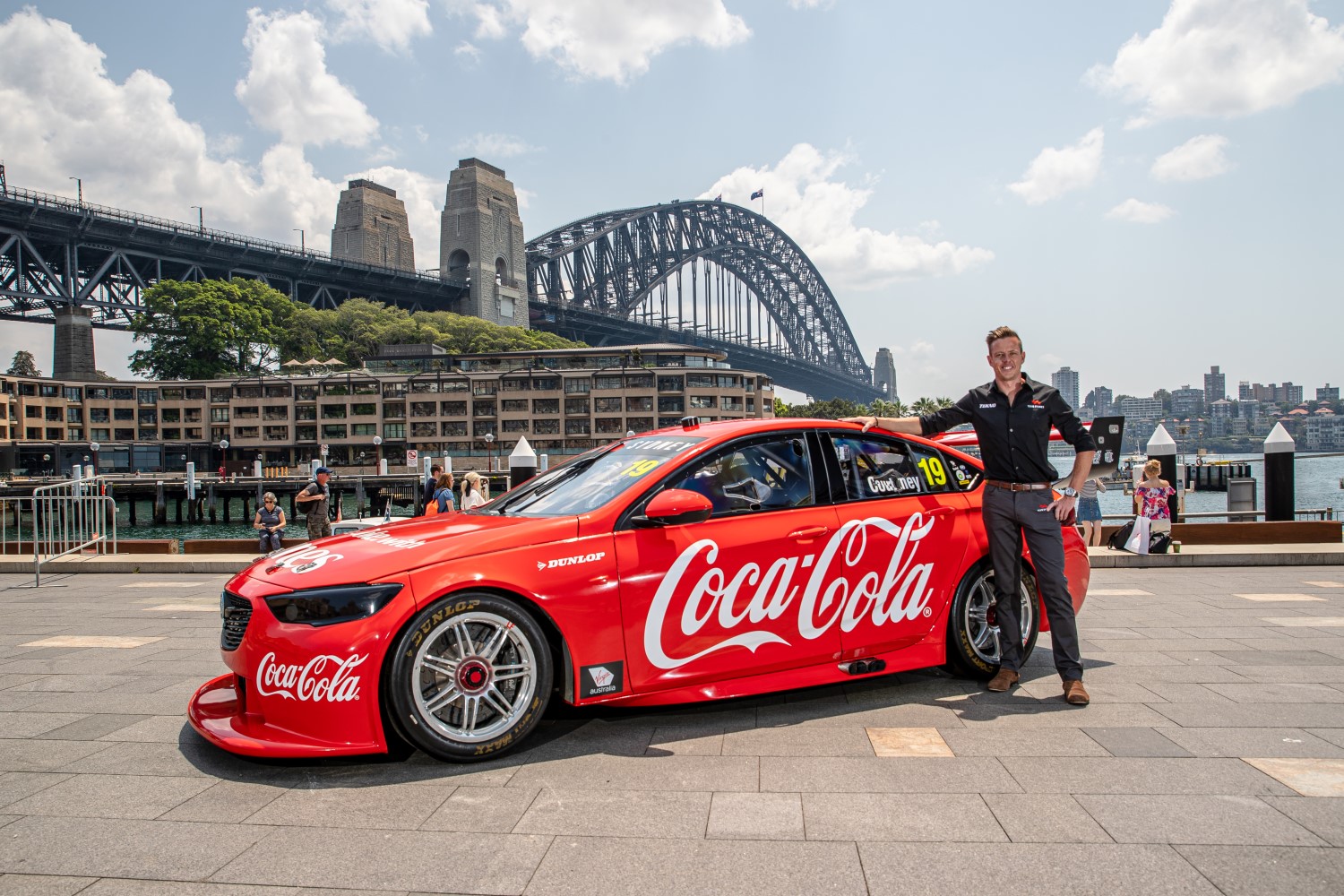 James Courtney with his eye-catching Coca-Cola livery
"This year we celebrate 60 years of Australian touring car racing – an amazing milestone to mark what began as a single race in 1960, to now being recognized as the premiere motorsports category in Australasia.
Virgin Australia Chief Experience Officer, Danielle Keighery said Virgin is ready to make sure drivers and fans alike have the best possible experience when traveling to Supercars races this year.
"Over the course of this season, Virgin Australia will fly all 12 teams and their 24 drivers across Australia and New Zealand. With thousands of Superfans expected to travel to each event, we've increased flights to Supercars events and we're looking forward to playing our part in helping fans arrive at the next race rested, relaxed and ready to cheer on your team" she said.
Commencing in Adelaide, the 2020 season includes 14 events, concluding with the fourth installment of the Coates Hire Newcastle 500 from December 4-6.