Obituary for John Andrew Andretti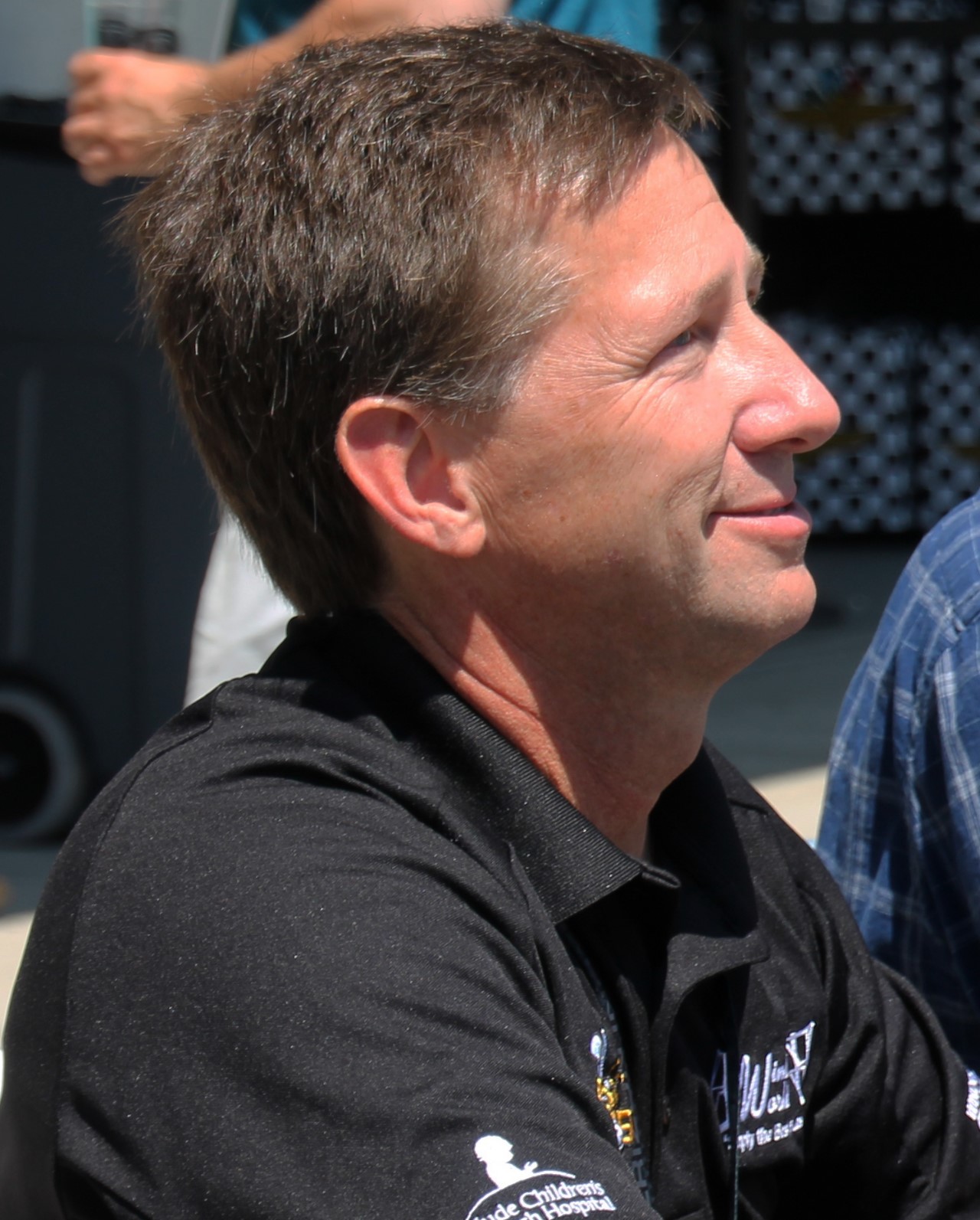 John Andretti
John Andrew Andretti, 56, of Mooresville passed away January 30, 2020 surrounded by his wife and three children.
John was born in Bethlehem, PA and raised in Brownsburg, IN. He attended Moravian College where he received a degree in Business Administration.
John was a loving husband, father, and friend to all who crossed his path. He had a strong faith in God and was a devoted Catholic. He cared deeply for the children of Riley Hospital and raised nearly $4.5 million through his annual Race for Riley event, which he began in 1997. He was known for his profound work ethic, witty sense of humor, and love for his family. He never shied away from hard work, the opportunity to help someone else, or a fast car. As he always said: "you don't have to be the smartest, the fastest, or the strongest – you just have to work the hardest."
John was one of the most versatile drivers of his era winning in go-karts, USAC Midgets, Sprint Cars, Prototypes, GT Cars, IndyCar, NASCAR and Drag Racing. He also set a land speed record in 1993. In a professional career that spanned from 1982-2012, he would never formally announce his retirement, as he always said he would drive again! His final race was in 2012 at the 50th Anniversary of the 24 Hours of Daytona with his son as his teammate.
John used his Colon Cancer diagnosis to help others, starting the #Checkit4Andretti Campaign to encourage people to be screened earlier. Over the years, countless people have mentioned that they, or their family members, got screened due to his campaign. There have been more than a few that found pre-cancerous tumors or caught cancerous tumors before they were able to spread.
John is survived by his wife of 32 years, Nancy Andretti; their children, Jarett, Olivia, and Amelia; his parents, Aldo and Carolyn Andretti; his siblings Mark Andretti (Diane), Carolyn Andretti Molander (Scott), Mary Jo Andretti Dial (Bobby), and Adam Andretti (Tabitha); as well as many loving family members, friends, and colleagues. He was especially close to his Uncle Mario and cousin, Michael, whom he lived with during his college years.
The family will receive friends on Monday, February 3, 2020, from 4:00 PM to 7:00 PM followed by Eulogy and Prayer Service beginning at 7:00 PM at St. Mark Catholic Church in Huntersville, NC.
A Mass of Christian Burial will be held on Thursday, February 6, 2020, at 1:00 PM, at Saint Peter and Paul Cathedral Catholic Church in downtown Indianapolis, Indiana. The family will receive friends from 10:00 AM to 1:00 PM prior to the Mass at the church. Private burial will follow the service.
In lieu of flowers, gifts can be made to:
Window World Cares
118 Shaver Street, North Wilkesboro, NC 28659
http://www.windowworldcares.com
Riley's Children's Foundation
30 S. Meridian Street, Ste 200, Indianapolis, IN 46024
https://www.rileykids.org
To send flowers or a memorial gift to the family of John Andrew Andretti please visit our Sympathy Store.
North Carolina Visitation and Prayer Service
Visitation
FEB 3. 4:00 PM – 7:00 PM (EST)
St. Mark Catholic Church
14740 Stumptown Road
Huntersville, NC, 28078
Prayer Service
FEB 3. 7:00 PM (EST)
St. Mark Catholic Church
14740 Stumptown Road
Huntersville, NC, 28078