Final 2020 F1 race weekend schedule complete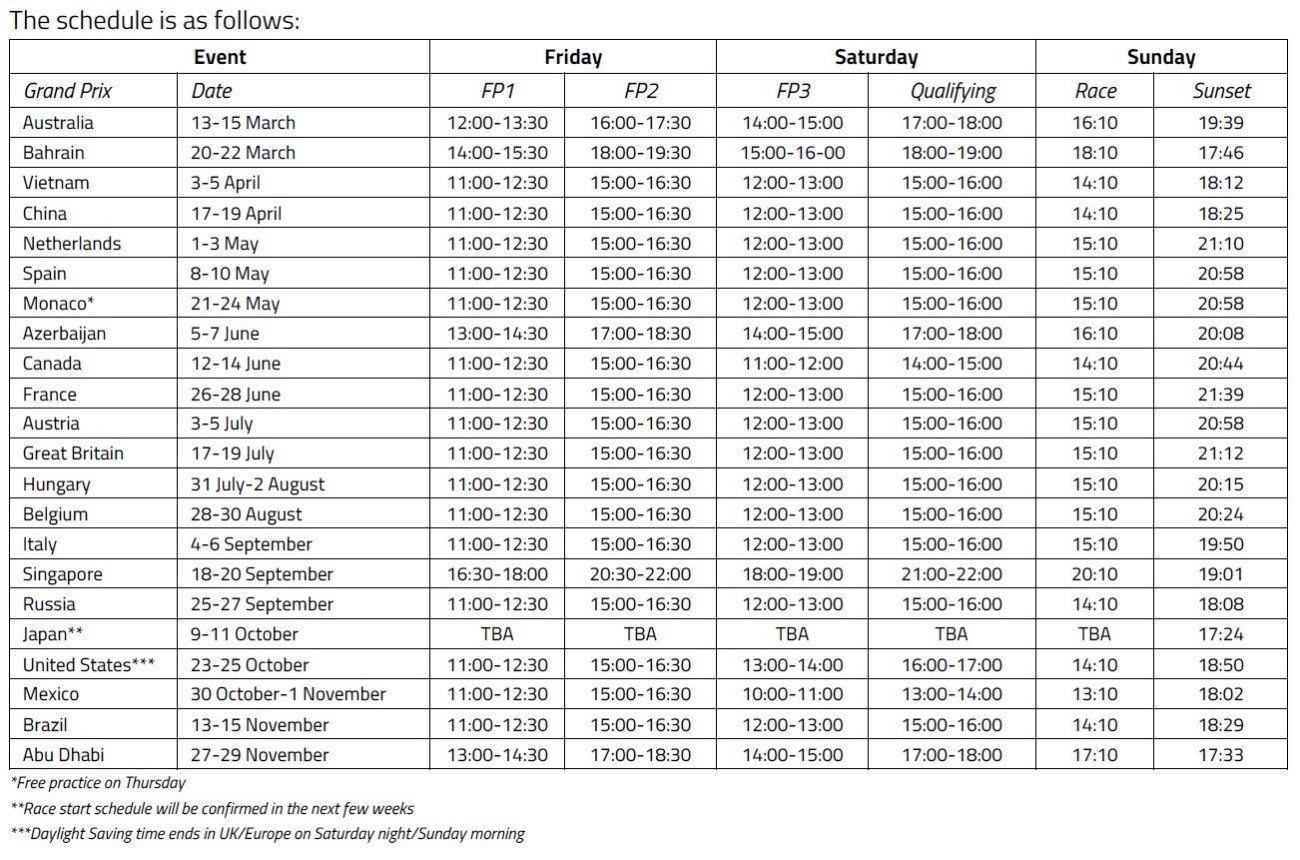 Click to see full 2020 race weekend times
Formula 1, together with the FIA, announced the starting times for the 22 Grands Prix of the 2020 FIA Formula 1 World Championship.
The FIA and Formula 1 finally confirmed the schedule of the 2020 Japanese GP, which will take place from 9th to 11th October at the Suzuka Circuit.
Friday's two free practice sessions will run from 11 to 12.30 and from 15.00 to 16.30. Saturday will feature the third and last free practice session at 12.00 and the qualifying session at 15.00. The race will start at 13.10 on Sunday afternoon.