McLaren and Ferrari fire-up their 2020 F1 cars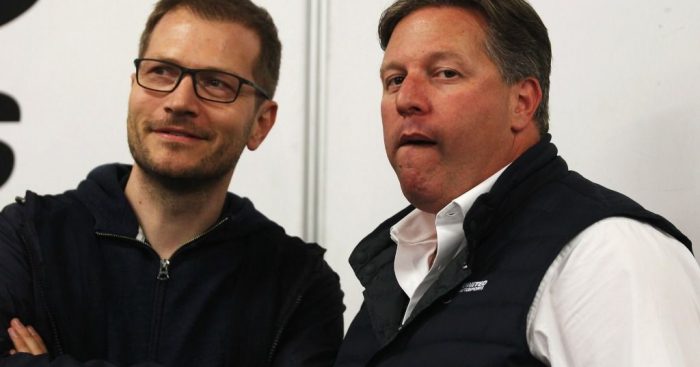 Seidl and Brown
McLaren has completed a successful run of its 2020 Formula 1 car's Renault power unit at its Woking factory.
There to watch were CEO Zak Brown and team principal Andreas Seidl, on Wednesday.
"We have plenty of hard work ahead of us over the coming weeks, but it's great to see the commitment inside the team and everything going to plan as we continue to prepare for car launch and the first test."
Ferrari also fires up 2020 challenger
Ferrari has also fired up its new power unit in Maranello Wednesday
Did you hear the news? Ferrari fired their new 2020 F1 racing car into life yesterday �

2020 begins here. #essereFerrari ðŸ"´ #F1ViewingPartyGH
45 days to #LightsOut.. Viewing party at the Labadi Beach Hotel pic.twitter.com/F15isiGsQ2

— Formula 1 Ghana (@f1viewingpartyg) January 30, 2020