Quartararo replaces Rossi at factory Yamaha for 2021-2022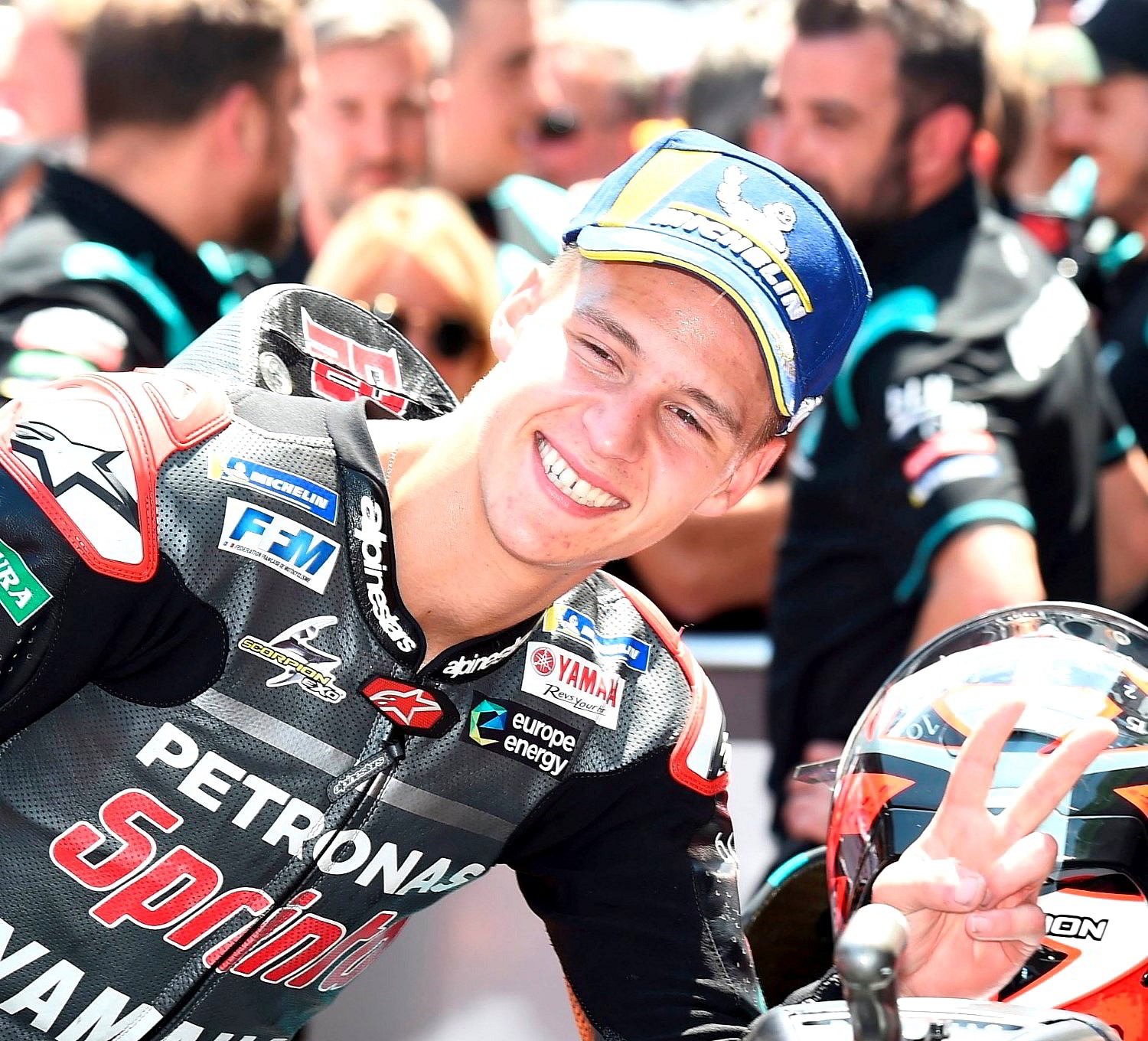 Fabio Quartararo
2019 Rookie of the Year Fabio Quartararo will join Maverick Vinales at Yamaha Factory Racing MotoGP Team in 2021 and 2022, replacing old man Valentino Rossi.
Last year's results showed that Quartararo is a unique talent and a rider with a bright future in MotoGP. The 20-year old from Nice, France, scored seven podiums (5x second place and 2x third place) in his debut season with PETRONAS Yamaha Sepang Racing Team, which at the time was a brand-new Yamaha satellite team. He came tantalizingly close to his first premier class win on a number of occasions. Though it wasn't to be, his exceptional performances impressed many in 2019. Ultimately, he secured fifth place in the overall MotoGP standings, earning him the Best Independent Team Rider honor by 27 points, as well as the Rookie of the Year title with a 100-point margin to the runner-up.
In 2020 Quartararo will again be a PETRONAS Yamaha Sepang Racing Team rider, completing the second year of his current two-year agreement. However, this season he will be riding the factory-spec YZR-M1. Moreover, he will enjoy Yamaha's full support throughout the upcoming season, as well as when he moves up to the Factory Team in 2021.
In 2021 and 2022, Quartararo will partner Maverick Vinales, whose two-year contract extension with the Yamaha Factory Racing MotoGP Team was announced yesterday.