NASCAR shortens final stage for several Cup races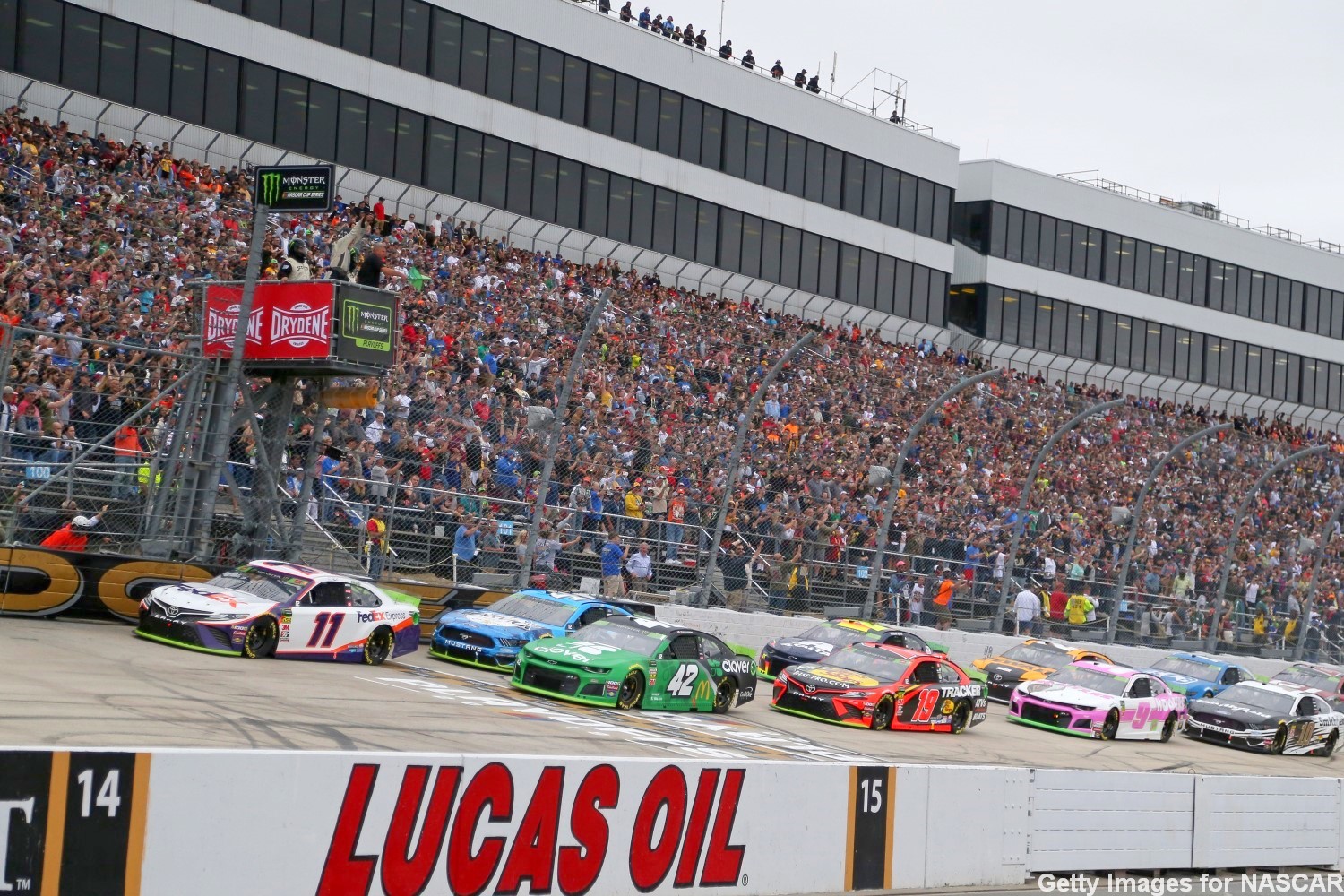 NASCAR action
NASCAR competition officials have made revisions to stage lengths for 16 races in the Cup Series for 2020, reducing the length of the final stage in each instance.
The announcement was part of a newsy preseason competition briefing Tuesday at the NASCAR Research and Development Center. Officials also announced Indianapolis Motor Speedway will use a 14-turn layout for its July 4 Xfinity Series road-course race and provided an update for testing of the Next Gen stock car for the 2021 Cup Series.
A full list of stage lengths for the 2020 season has yet to be released, but Scott Miller, NASCAR Senior Vice President of Competition, said the goal was to decrease the length of the final stage so that only one green-flag pit stop is required instead of two.
"With the 550 (horsepower) engine package, the fuel mileage was different and the fuel windows got really tight before this change," Miller said. "All this does, really, is make it so in the final stage, there's more than a couple laps option for the field to pit and it gives a little bit more leeway at the end on fuel should we go into overtime."
Miller also said NASCAR officials considered several ideas that included adding a fourth stage, but collectively opted against it. The Coca-Cola 600 will remain the only race on the Cup Series schedule divided into four stages. NASCAR introduced stages to its racing procedures in 2017.

2019 vs 2020. Click to enlarge
Additionally, NASCAR announced a change to determining whether a race is official if stopped short of its scheduled distance by inclement weather. A race will be ruled official if it reaches the halfway point or the end of Stage 2, whichever comes first.
Among the other changes and updates announced at the R&D briefing:
Xfinity Series director Wayne Auton said a 2.41-mile, 14-turn layout will be used at Indianapolis for the series' first race on the Brickyard's road course. Auton said feedback from test driver Matt DiBenedetto helped determine what would produce the best race. A 12-turn, 2.28-mile configuration was also tested.
Officials also settled on a tire combination that's also used at Road America and Mid-Ohio Sports Car Course. No organizational test is planned on the Indy road-course layout, but teams will get an extended practice session on race weekend.
NASCAR officials will meet with current manufacturers and prospective new ones Wednesday to discuss a timeline for a new engine in Cup Series competition. The earliest timetable for the advent of electrification is 2022. The arrival of any new engine could not come until 2023.
The Triple Truck Challenge for the Gander RV & Outdoors Truck Series will return for 2020 but with a new schedule: Richmond Raceway (April 18), Dover International Speedway (May 1) and Charlotte Motor Speedway (May 15). Last year's bonus program raced at Texas Motor Speedway, Iowa Speedway and World Wide Technology Raceway at Gateway last June. The entry deadline restriction that determined eligibility for last year's debut of "The Trip" has been lifted.
Cup Series director Jay Fabian said more cars would likely come back to the R&D Center for post-race evaluation in 2020. With a parts freeze in place, Fabian said inspectors would take a closer look at trends and components on a given week.
There are no changes to Xfinity Series aero package for the 2020 campaign. Auton said 37 full-time teams are expected to participate this season.