Corvette team had a reason to repair the #4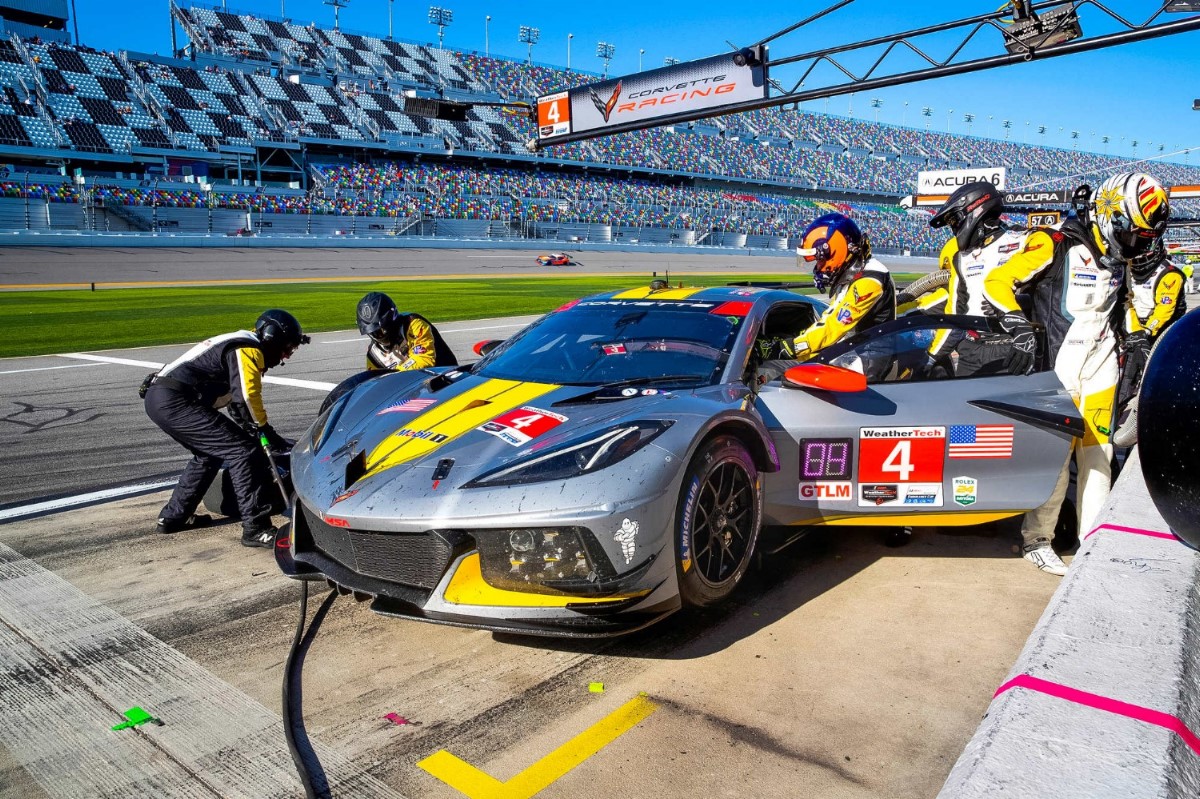 Getting back out around 8am Sunday morning after an 8-hour oil leak repair
The "tough lessons" of the No. 4 Chevrolet Corvette C8.R's tumultuous Rolex 24 at Daytona debut gave Corvette Racing confidence going forward with its new car, according to team manager Ben Johnson.
The silver No. 4 Corvette spent eight hours in its garage during the IMSA WeatherTech SportsCar Championship season-opener after a cracked bell housing resulted in an oil leak.
Having pitted at around 11 p.m. the car eventually returned to the track close to 8 a.m. but it still managed to be classified as a finisher, albeit 327 laps behind the GTLM class winner.
While not divulging the extent of the oil leak and associated damage, Johnson explained why the team kept its car in the garage for so long.
"To fix the problem we had to move the engine back," he told Sportscar365.
"We tried to do it with the engine installed to expedite it but then we realized that if we wanted to get it back on track, we had to take time to take the engine out and put it back in.
"We just took our time to make sure that there was nothing else. At that point, we were no longer in contention, but we had reason to go out and just understand where else the car may have issues.
"It was just kind of a test session after that.
"I think we will go back and disassemble the whole car. We have some issues to address with the oil leak."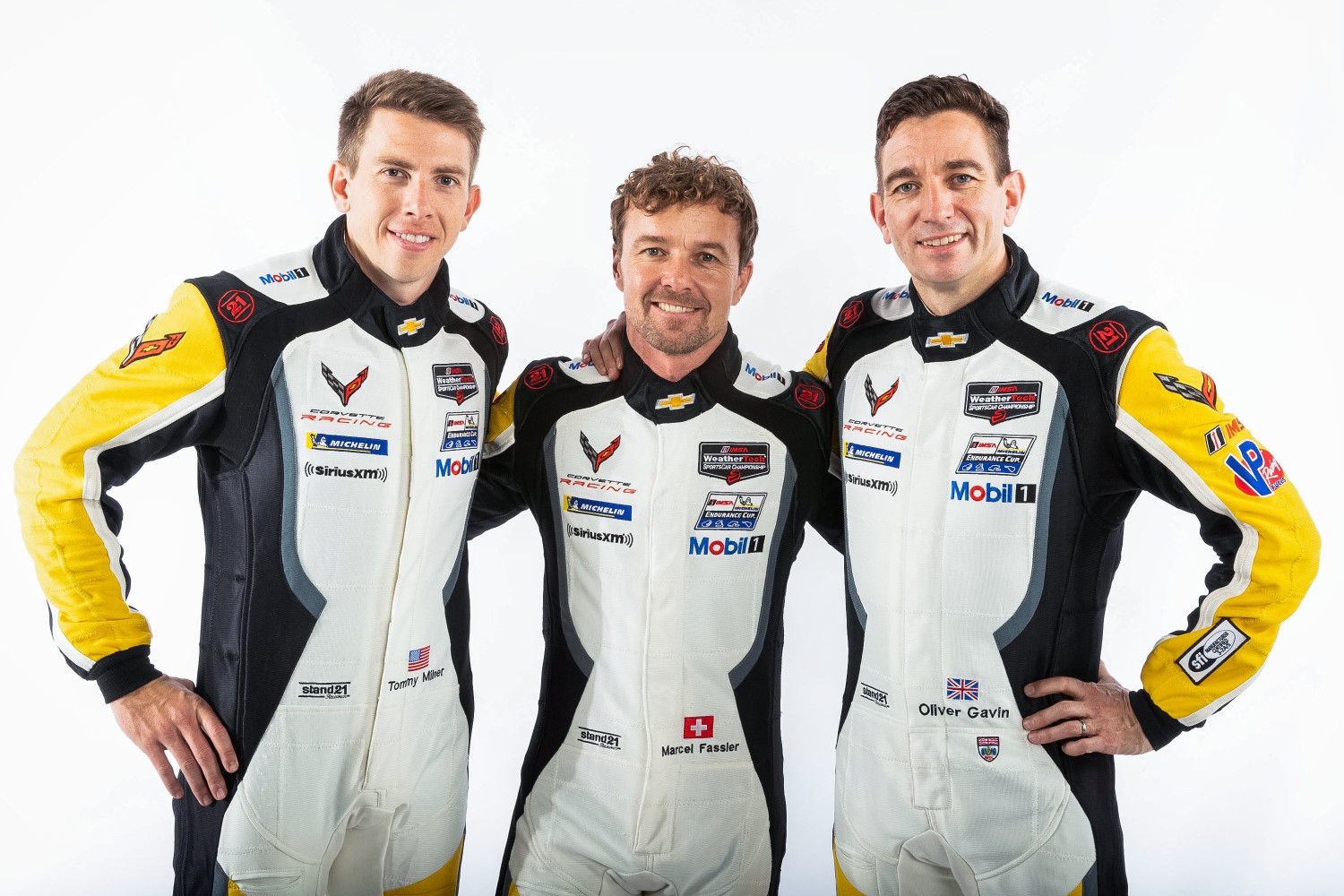 #4 Corvette Drivers Milner, Fassler and Gavin
Oliver Gavin, who shared driving duties in the No. 4 with Tommy Milner and Marcel Fassler, said the Corvette crew "wanted to be methodical" about its repairs which added to the length of time it spent in the garage.
The Englishman suggested that the car was starting to show signs of promising pace that it could have taken through the night had the leak not occurred.
"It was really tough on the guys, eight hours of working from midnight until eight in the morning, it was crazy," Gavin told Sportscar365.
"As soon as that happened, we knew that our day was done and that we wouldn't be challenging. It was a shame because up to that point, our car had just started to come along.
"It wasn't super strong right at the start, but we were gaining on it as we went through the race. Could we have been in the mix at the end? Who knows. But there was a lot that we've learned from this.
"As a team, we figured a lot of stuff out today. Testing is great but you really see exactly where you are when you come to a race and see where your competition is.
"We'll take that away and process the data to see how we can make ourselves and the car better for Sebring."
Johnson added that the Rolex 24 has given the Corvette team confidence (#3 finished 4th and on lead lap) ahead of its next race outing at the 'Super Sebring' endurance racing double-header weekend in March.
"Coming away from our first race with one car on the lead lap… the issue with the oil leak is obviously very apparent, but when we looked at it we realized it's a pretty simple fix," he said.
"I think it raises everyone's confidence that we can get through some of these early tough lessons and move on to Sebring in a much better spot."