Tesla is paving the way and we appreciate that, VW CEO says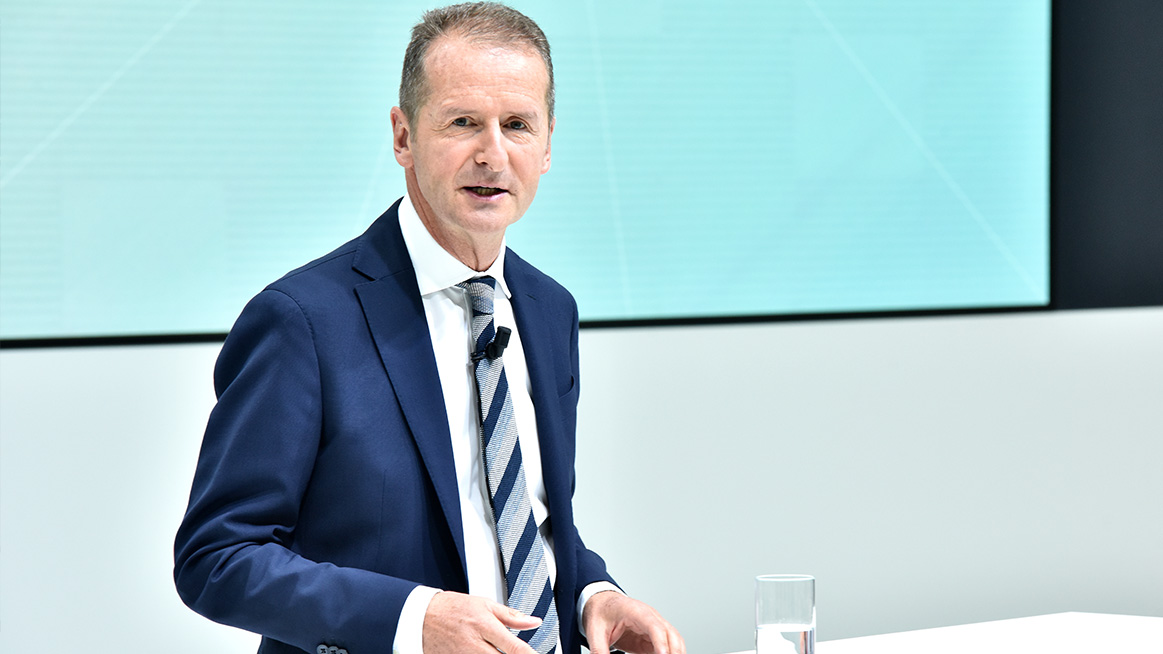 Herbert Diess thanks Tesla for proving electric propulsion is the future
The chief executive of Volkswagen Group, Herbert Diess has said he appreciates the work that Tesla has done to prove that electric cars are viable as a mass market option.
The U.S. electric car maker is set to open a factory in 2021 just outside Berlin which will make Model Y cars as well as batteries, battery packs and powertrains for use in other Tesla vehicles. The forest site is being sealed off to ramblers as authorities start groundworks and check for unexploded World War II explosives.
Speaking at the World Economic Forum in Davos on Thursday, Diess said he welcomed the challenge. "I think it's great to have good competition. We think that Tesla plays a very important role in the transition because they are paving the way," he said.
"They showed that electric cars are working, that a fully electric car is the right solution. So, we appreciate that," he added.
Following a 2015 scandal which saw VW Group caught out for cheating during diesel emissions tests, the company has accelerated its electric car program. VW, which vies with Toyota as the world's biggest seller of automobiles, has pledged to launch eight new electric and hybrid cars in 2020.
Diess said that both traditional engine and electric cars are becoming "the most relevant and precious units in the internet." The CEO argued that data streams in and out of the car will be much higher than smartphones, pushing the car of the future into a new role in the internet ecosystem.