Kimball lands ride with AJ Foyt Racing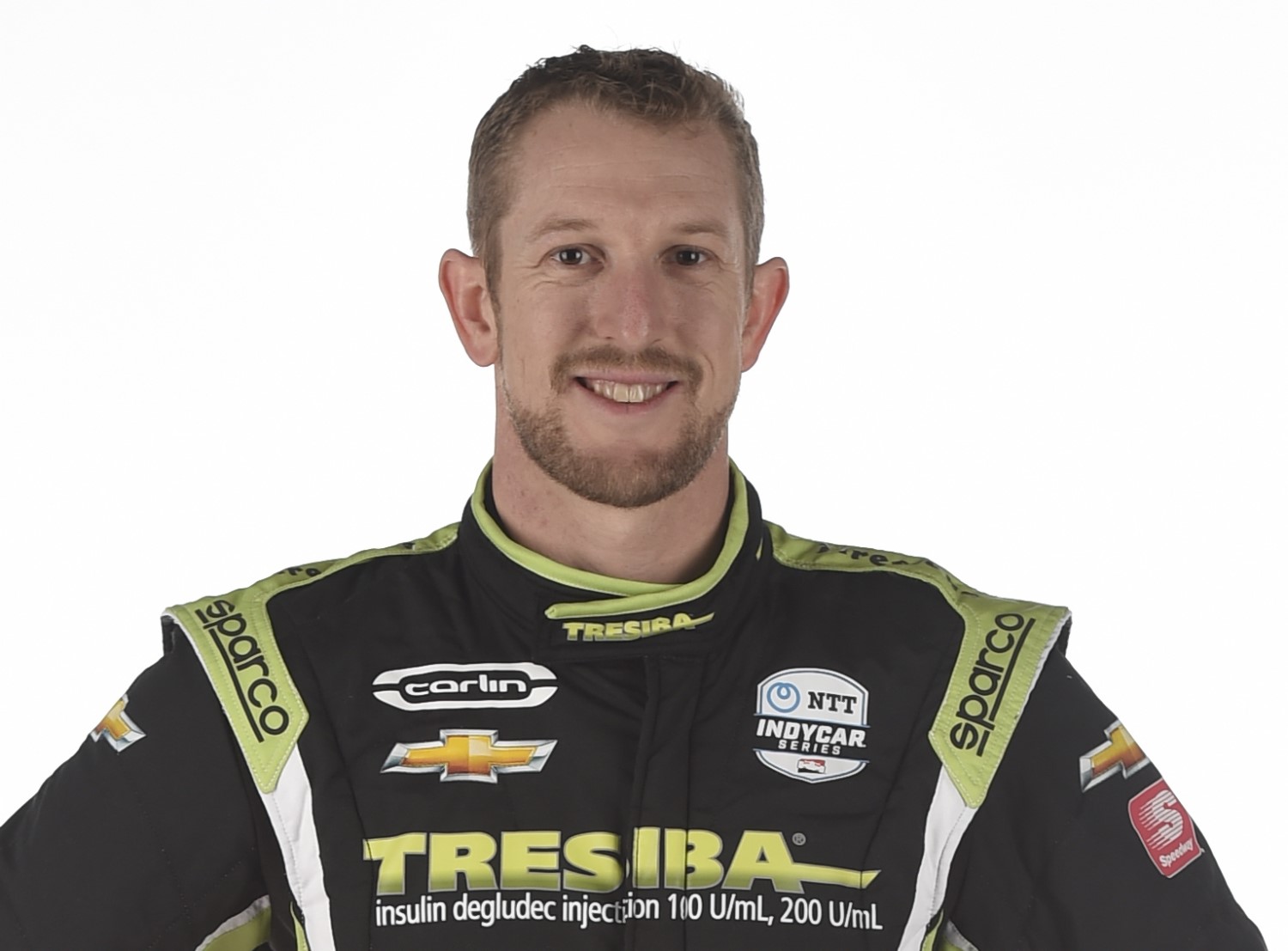 Charlie Kimball
Veteran IndyCar driver Charlie Kimball joins AJ Foyt Racing as the full-time driver of the No. 4 Chevrolet with backing from his long-time sponsor Novo Nordisk. The 2020 NTT IndyCar Series season marks Kimball's 10th consecutive season in IndyCar and his 12th season of partnership with the global healthcare company.
Kimball, who ran a partial season of seven races in 2019, returns as a full-time driver in the 17-race NTT IndyCar Series this year. The No. 4 car will carry a Novo Nordisk branded livery in the following races: Firestone Grand Prix of St. Petersburg, Acura Grand Prix of Long Beach, GMR Grand Prix (Indianapolis), Texas Indy 600 (Ft. Worth), Bommarito Automotive Group 500 at Gateway (Madison, Ill.) and the Firestone Grand Prix of Monterey. Novo Nordisk will be an associate marketing partner in the remaining 11 races.
"I'm excited and honored to join AJ Foyt Racing and be a part of a team that has such deep roots in history at the Indianapolis Motor Speedway and IndyCar," said Kimball, who lives in Indianapolis. "Continuing the partnership with Novo Nordisk is also special since they have been an integral part of my career since I was diagnosed with Type 1 diabetes. I'm more motivated than ever to work with the team to succeed at every IndyCar race in 2020. Thank you to AJ Foyt Racing, Novo Nordisk and our other partners for this opportunity."
Team President Larry Foyt expects the partnership with Novo Nordisk and the addition of Charlie Kimball, an IndyCar Series race winner at Mid-Ohio (2013) and a pole winner at Texas Motor Speedway (2017), to invigorate his No. 4 Texas-based team this season.
"Charlie brings a great deal of experience and skill to the team," Foyt said. "He is motivated to show what he can do behind the wheel, and his recent experience of helping develop cars will be beneficial as we work to get the 4 car moving up the grid. Novo Nordisk has been a long-time supporter of Charlie and IndyCar. We want to welcome them to AJ Foyt Racing and we look forward to joining them in their effort to increase the awareness of diabetes."
Kimball has posted six podium (top-3) finishes, and an additional eight top-5s. He has finished in the top-10 (6th through 10th) 41 times and has led 163 laps in 141 races.
"We are proud to continue our long-term partnership with Charlie Kimball and look forward to an exciting 2020 IndyCar season with the legendary AJ Foyt Racing," said Brian Hilberdink, Senior Vice President, Commercial Diabetes at Novo Nordisk. "For more than a decade, we've utilized our involvement in IndyCar to share Charlie's inspiring journey living with diabetes through the Race with Insulin initiative. Charlie is one of the most active ambassadors in the diabetes community and his passion and commitment to making a difference in the lives of those who are living with diabetes is unwavering. We look forward to continuing this tradition with AJ Foyt Racing, Charlie and the diabetes community throughout the IndyCar season."
Foyt expects to make further announcements regarding new primary sponsors for the team in the near future.
About Novo Nordisk
Novo Nordisk is a global healthcare company that's been making innovative medicines to help people with diabetes lead longer, healthier lives for 95 years. This heritage has given us experience and capabilities that also enable us to help people defeat other serious diseases including obesity, hemophilia and growth disorders. We remain steadfast in our conviction that the formula for lasting success is to stay focused, think long-term and do business in a financially, socially and environmentally responsible way. With U.S. headquarters in New Jersey and production and research facilities in six states, Novo Nordisk employs nearly 6,000 people throughout the country. For more information, visit novonordisk.us, Facebook, Instagram and Twitter.