Sam Bird sets the pace in Practice 1 in Santiago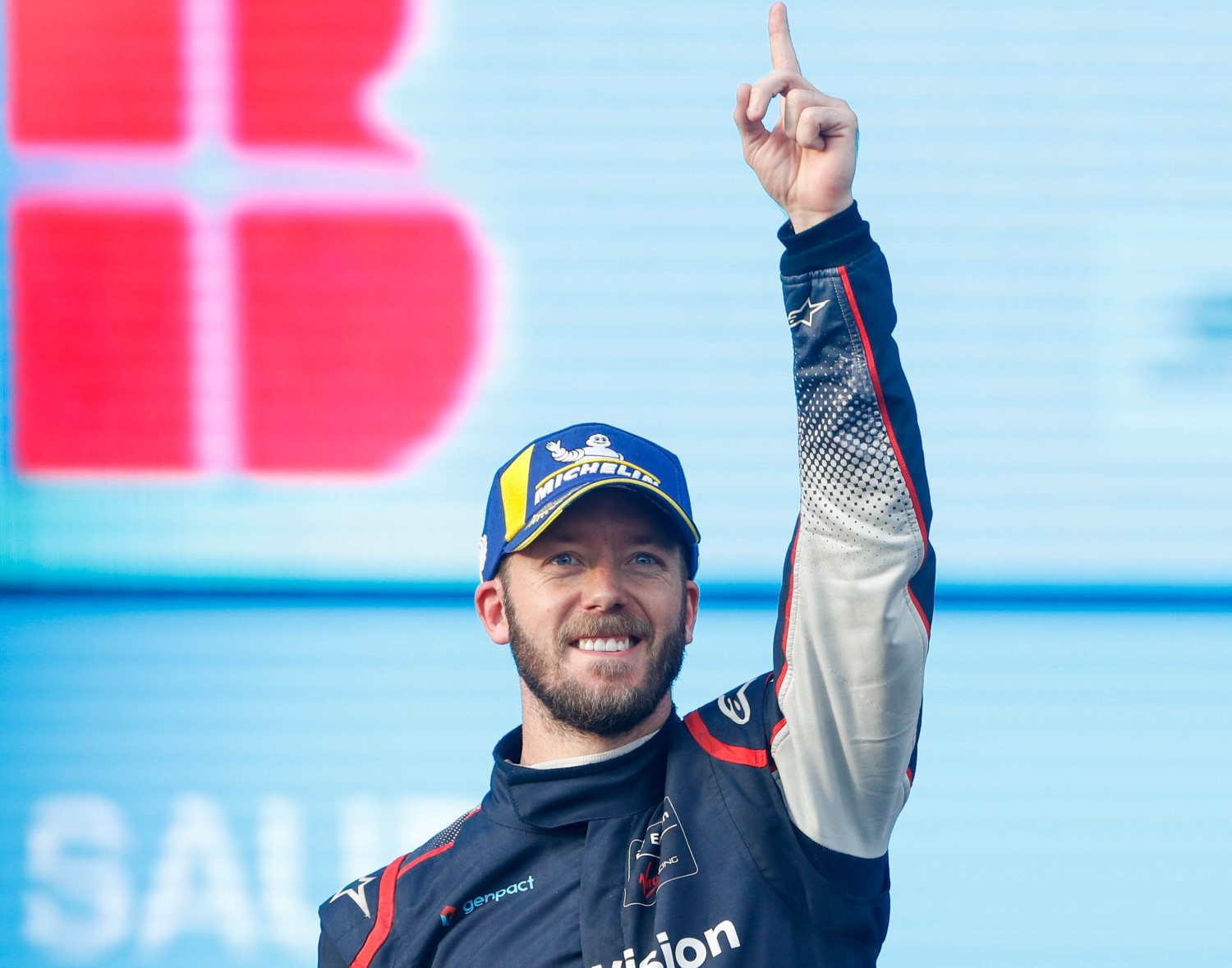 Sam Bird
After the 2020 Antofagasta Minerals Santiago E-Prix got underway with the first Practice session of the day, it was last season's race winner and Envision Virgin Racing driver Sam Bird who posted the fastest lap time of the morning (1:04.914) – over six seconds faster than the lap record set last year. In second, was DS Techeetah's Antonio Felix da Costa (1:05.064) with Rokit Venturi Racing's Edoardo Mortara in third (1:05.096).
Within the first few laps, 23 drivers were already posting lap times over one second faster than the record set by Audi Sport Abt Schaeffler's Daniel Abt (1:11.263) last year, partly due to the new track layout. By the end of the session, 18 drivers finished within a second of each other, hinting at another close race later today in Santiago.
Following the first race at Parque O'Higgins last season, the track layout has been modified with the most notable change being the removal of the hairpin on the arc between Turn 7 and 9. With the new layout, expect to see drivers take on one of the fastest corners in Formula E history here in Santiago.
Practice 1 Results
| | | | | | | |
| --- | --- | --- | --- | --- | --- | --- |
| Pos | No. | Driver | Team | Time | Behind | Gap |
| 1 | 2 | S. Bird | Envision Virgin Racing | 1:04.914 | 0.000 | 0.000 |
| 2 | 13 | A. Da Costa | Ds Techeetah | 1:05.064 | 0.150 | 0.150 |
| 3 | 48 | E. Mortara | Rokit Venturi Racing | 1:05.096 | 0.182 | 0.032 |
| 4 | 11 | L. Di Grassi | Audi Sport Abt Schaeffler Formula E Team | 1:05.203 | 0.289 | 0.107 |
| 5 | 7 | N. Muller | Geox Dragon | 1:05.252 | 0.338 | 0.049 |
| 6 | 64 | J. D'ambrosio | Mahindra Racing | 1:05.314 | 0.400 | 0.062 |
| 7 | 27 | A. Sims | BMW I Andretti Motorsport | 1:05.388 | 0.474 | 0.074 |
| 8 | 23 | S. Buemi | Nissan E.Dams | 1:05.397 | 0.483 | 0.009 |
| 9 | 94 | P. Wehrlein | Mahindra Racing | 1:05.429 | 0.515 | 0.032 |
| 10 | 36 | A. Lotterer | Tag Heuer Porsche Formula E Team | 1:05.452 | 0.538 | 0.023 |
| 11 | 51 | J. Calado | Panasonic Jaguar Racing | 1:05.472 | 0.558 | 0.020 |
| 12 | 5 | S. Vandoorne | Mercedes-Benz EQ Formula E Team | 1:05.506 | 0.592 | 0.034 |
| 13 | 20 | M. Evans | Panasonic Jaguar Racing | 1:05.513 | 0.599 | 0.007 |
| 14 | 22 | O. Rowland | Nissan E.Dams | 1:05.569 | 0.655 | 0.056 |
| 15 | 66 | D. Abt | Audi Sport Abt Schaeffler Formula E Team | 1:05.632 | 0.718 | 0.063 |
| 16 | 25 | J. Vergne | Ds Techeetah | 1:05.659 | 0.745 | 0.027 |
| 17 | 28 | M. Günther | BMW I Andretti Motorsport | 1:05.706 | 0.792 | 0.047 |
| 18 | 17 | N. De Vries | Mercedes-Benz EQ Formula E Team | 1:05.783 | 0.869 | 0.077 |
| 19 | 3 | O. Turvey | Nio 333 Fe Team | 1:06.076 | 1.162 | 0.293 |
| 20 | 4 | R. Frijns | Envision Virgin Racing | 1:06.121 | 1.207 | 0.045 |
| 21 | 19 | F. Massa | Rokit Venturi Racing | 1:06.193 | 1.279 | 0.072 |
| 22 | 6 | B. Hartley | Geox Dragon | 1:06.508 | 1.594 | 0.315 |
| 23 | 18 | N. Jani | Tag Heuer Porsche Formula E Team | 1:06.608 | 1.694 | 0.100 |
| 24 | 33 | Ma Qinghua | Nio 333 Fe Team | 1:07.037 | 2.123 | 0.429 |