Alonso unsure of Dakar return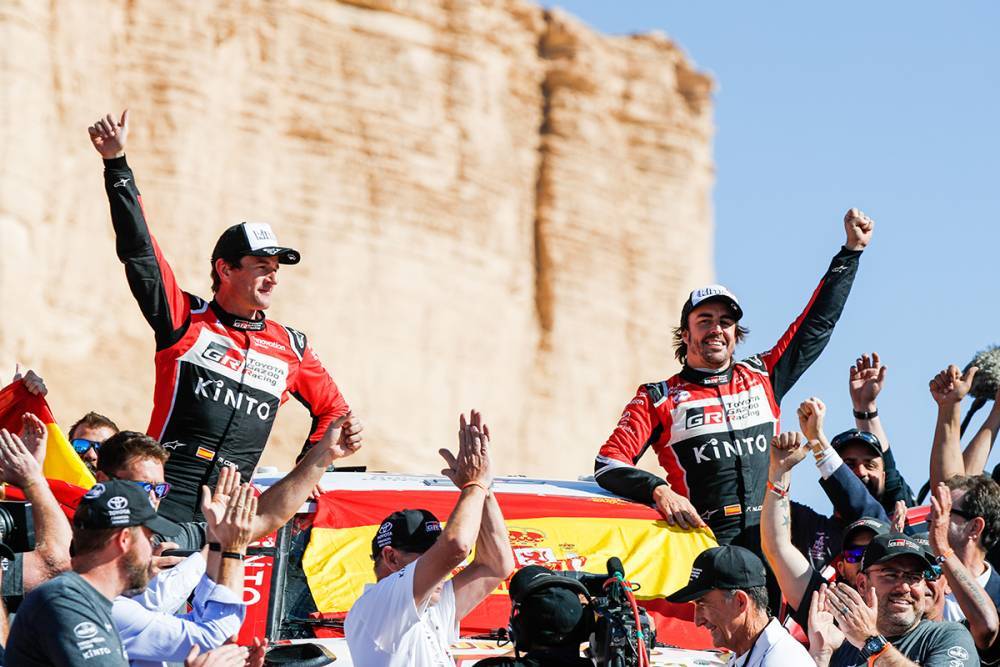 Can Alonso be satisfied with a 13th place finish in the Dakar? He says he was.
After almost killing himself in the Dakar Rally (see video of roll below), Fernando Alonso isn't sure he'll return to Dakar in the future but leaves the door cracked open.
"I have felt competitive almost every day," said Alonso at Friday's finish at Qiddiya.
"On this last stage, we had a puncture, we caught Yazeed [Al Rajhi] and we still finished fourth, so I think we would have been in with a shot at winning the stage."
Overall, the two-time F1 world champion and double Le Mans winner was encouraged by his performance. Yet Alonso has yet to decide if he'll give the Dakar a second shot.
"If I decide to enter the Dakar again, it would be with high expectations," added the 38-year-old. "I don't want to think about it now. I'm happy with how it went.
"Logically, after this first experience, and having been competitive, if I race in the future, I'll try to do it to win, to add an important victory to my career.
"But there's time for that [decision]. I would have to have a more precise and detailed preparation and have the best equipment.
"If you like racing, spending holidays in a car is a good option. We'll see."