Auto-Owners Insurance to continue backing Martin Truex Jr. through 2021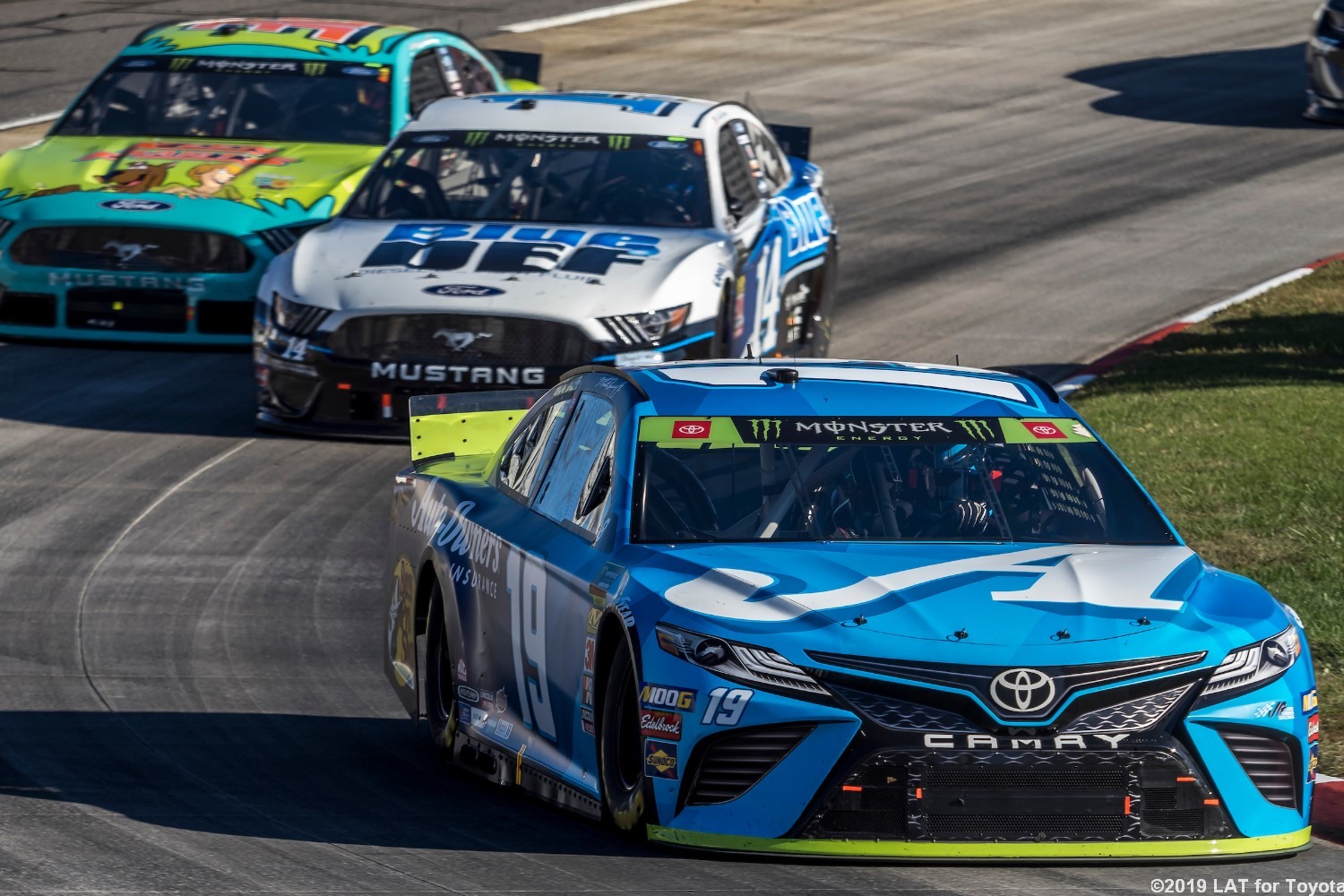 Martin Truex Jr. running Auto-Owners Insurance colors at Martinsville last year
We are pleased to announce Auto-Owners recently signed a new contract with Joe Gibbs Racing that will allow us to continue our sponsorship of Martin Truex Jr., and his new #19 Toyota, through 2021.
"To us, Martin is more than just an awesome driver and spokesperson for Auto-Owners, he has truly become a dear friend to our team." said Mary Pierce. "We are excited to have the opportunity to continue our partnership with Martin, and look forward to working with Joe Gibbs Racing and the #19 team as we root Martin on to another championship."
Martin agreed, saying, "I'm excited to have Bass Pro and Auto-Owners with us again. Everyone at Auto-Owners has been incredible and do so much for me and supporting our foundation. Both Bass Pro and Auto-Owners are not only great partners on the track. They are true friends away from it as well."
Like the last two seasons, the company will be on Truex's car in eight races in 2020: Atlanta (March 15), Bristol I (April 5), Kansas I (May 31), Michigan I (June 7), Brickyard 400 (July 5), Kentucky (July 11), Michigan II (Aug. 9) and Martinsville II (Nov. 1).
The insurance provider has sponsored Truex since 2016 when he drove for Furniture Row Racing.