Nissan e.dams aims to repeat Chilean speed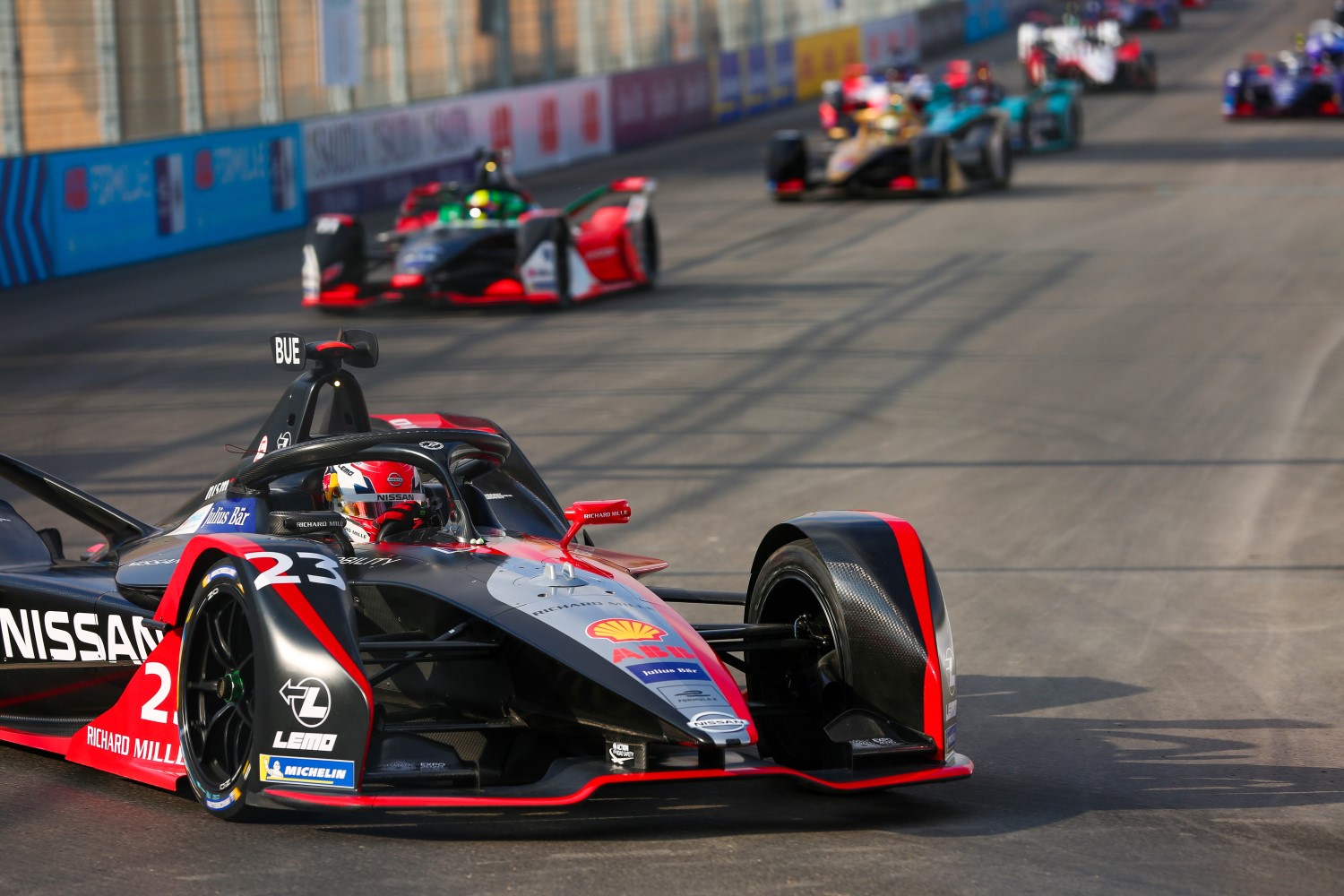 Buemi
Nissan e.dams is returning to the scene of its first ABB FIA Formula E Championship pole position as the all-electric street racing series heads to Santiago, Chile, for this season's round three.
Driver Sebastien Buemi scored the team's first pole position in Chile last year, during Nissan's debut season in the championship. Buemi and teammate Oliver Rowland went on to rack up a total of six pole positions, a qualifying record for teams in season five.
Nissan e.dams is racing in Formula E to demonstrate the power and performance of its EV technology and share its Nissan Intelligent Mobility vision with fans worldwide. Chile was one of four major Latin American markets where Nissan introduced the new Nissan LEAF, in July. The zero-emission vehicle is now available in markets throughout the region including Argentina, Brazil, Chile, Colombia, Costa Rica and Uruguay, and will soon go on sale in Puerto Rico and Ecuador.
The Nissan e.dams team developed an updated powertrain for season six of Formula E, in line with new series regulations. It replaced Nissan's dual electric-motor system, which delivered record-setting results for the team in season five.
The team demonstrated strong pace at the opening rounds of the current season in Riyadh, Saudi Arabia, in November, 2019. Rowland scored a pair of top-five finishes, and Buemi recorded a front-row start for round two.
"Our performance in Riyadh was extremely promising, but we know we have to keep pushing, because the competition in season six has risen to a new level," said Michael Carcamo, Nissan's global motorsports director. "We can't rest on our laurels – we still have a lot of homework to do before we hit the track in Chile."
Cars will hit the 14 turn, 2.35 km the O'Higgins Park circuit for the first time 5 p.m. local time on Friday January 17, for the Santiago e-Prix shakedown. This Saturday's action begins at 8 a.m., with the 45-minute (plus one lap) race scheduled for 4:04 p.m.
"Having raced in Santiago last year, we've got data that's very helpful as we prepare to return to the same venue," said Nissan e.dams team principal Gregory Driot. "We've been able to use this data to further improve our simulator, which both Sebastien and Olivier have done plenty of miles to get ready for this weekend."
Oliver Rowland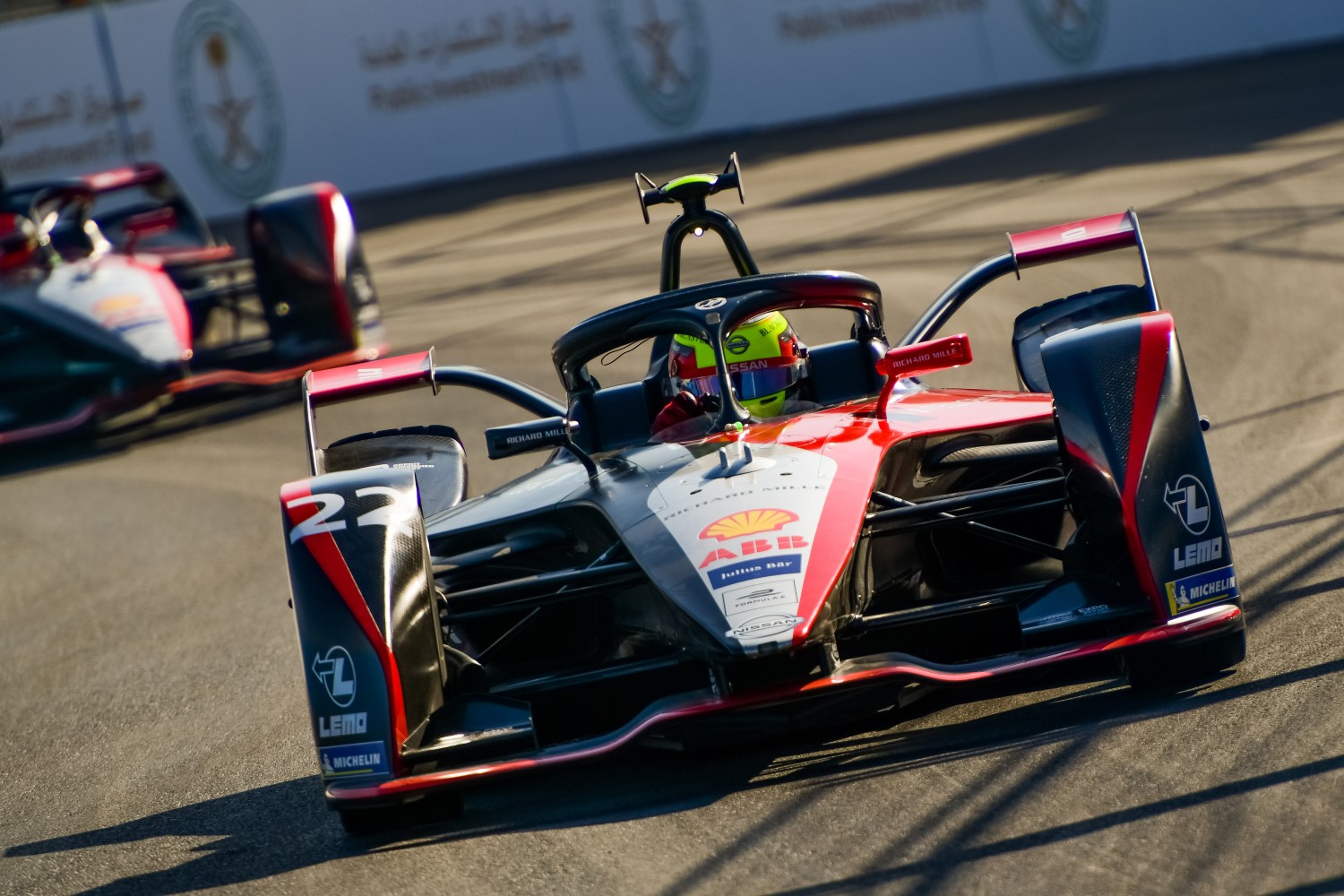 Rowland
"Coming into my second season, I'm already familiar with many of the tracks, so that's a big step forward for me. Our simulator is a huge help, but having real race laps under your belt certainly is an advantage. I was thrilled with my race pace in Riyadh, and now my target is to improve in qualifying. That will really give me a chance to challenge at the front of the pack."
Sebastien Buemi
"The race weekend in Chile was an important step for our program last year, when we scored our first series pole position. Twelve months later, we want to go beyond that performance and target our first win for season six. We demonstrated some strong pace at the opening round, and I'm confident our updated powertrain will ensure we remain very competitive."