McLaughlin IndyCar test 'a dream come true' (Update)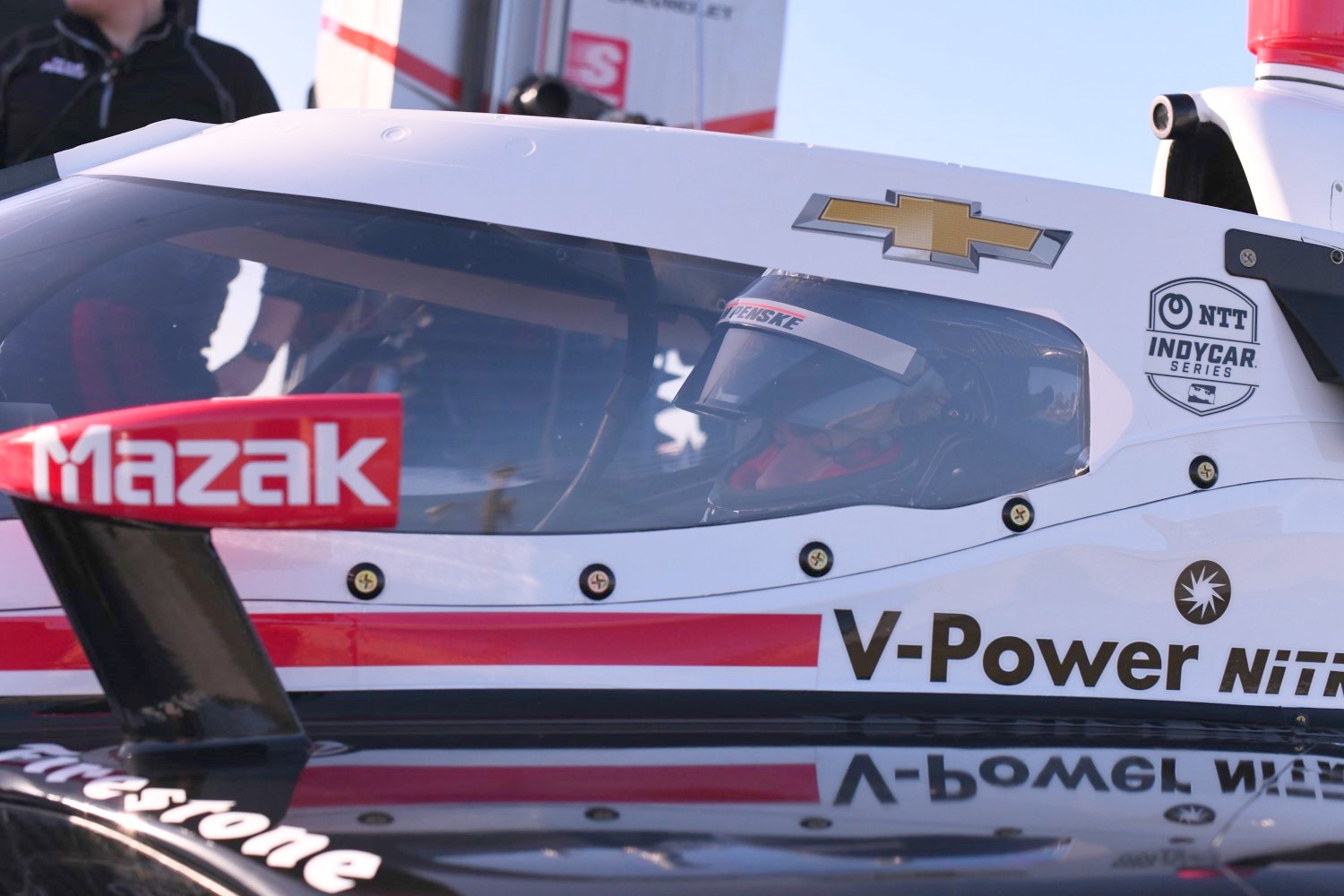 McLaughlin in cockpit. McLaughlin impressed with a fast lap of 53.3 seconds vs. ECR's Rinus VeeKay at 52.3-second, Arrow McLaren's Oliver Askew at 52.9s, and Sage Karam at 54.3s in the DRR Chevy
UPDATE Two-time defending Virgin Australia Supercars champion Scott McLaughlin of DJR Team Penske (DJRTP) got the racing opportunity of a lifetime Monday as he tested one of the team's Indy cars.
McLaughlin, who captured his second consecutive Supercars driver's title for DJRTP in 2019, put a Team Penske Dallara/Chevrolet though its paces during the IndyCar Series rookie evaluation test at Sebring International Raceway. With the team's three IndyCar Series drivers – Josef Newgarden, Simon Pagenaud and Will Power – on hand for support and direction, McLaughlin had a strong day on track in his first opportunity to drive an Indy car.
The 26-year-old native of Christchurch, New Zealand turned more than 140 laps on the tough Sebring road course as he quickly got up to speed and adapted to the handling of the open-wheel machine.
"Unreal, the car is a beast," said McLaughlin. "It's everything I dreamt of. I'm so thankful to Roger, Tim and Team Penske to be able to come over here and run an Indy car. It's a dream come true. It's been a big day. 141 laps, the neck is pretty sore. We held on and did a long run at the end, and I got a feel for everything. Qualifying runs, race runs, long runs, fuel loads and pit exits so it was really cool."
Team Penske advisor, four-time Indianapolis 500 champion and INDYCAR legend Rick Mears was also at Sebring to help McLaughlin during the test.
After establishing a new Supercars series single-season record with 18 victories – including a win at the famed Bathurst 1000 race – in 2019, McLaughlin will return behind the wheel of the No. 17 Shell V-Power Ford Mustang for DJR Team Penske in 2020.
To see photos from Monday's test, visit the Team Penske photo gallery. Team Penske PR
01/13/20 Scott McLaughlin has branded his Sebring IndyCar test a 'dream come true'.
The New Zealander is taking part in a rookie evaluation test at Sebring International Speedway, a drive announced by Team Penske on the day of his wedding late last year.
Taking time out during the test, McLaughlin spoke briefly about the experience.
"IndyCar is just unbelievable," he said in a video on Team Penske's Twitter page.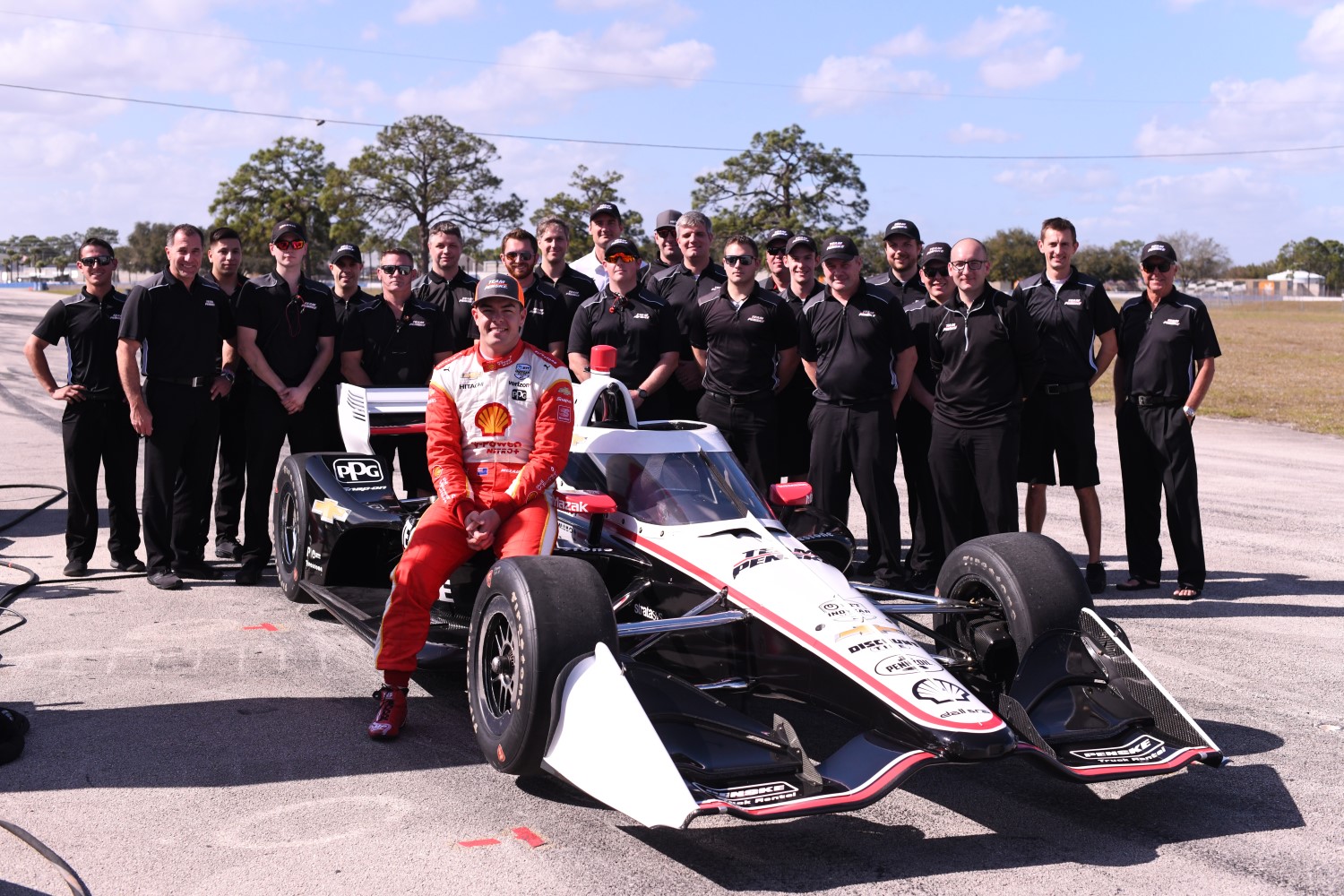 Team Photo
"Huge G-forces, big braking, big aero grip and balance.
"I haven't stalled coming out of the pits yet – I'll probably stall now after lunch!"
"I've got the suit on, the whole deal. It's a dream come true."
The two-time Supercars champion was watched on by Penske's regular drivers Josef Newgarden, Simon Pagenaud, and Will Power.
It was an awesome day @IndyCar testing at @sebringraceway with @smclaughlin93! �#INDYCAR | #VASC pic.twitter.com/b07gbIe8bb

— Team Penske (@Team_Penske) January 13, 2020