Leclerc vows not to repeat crash with Sebastian Vettel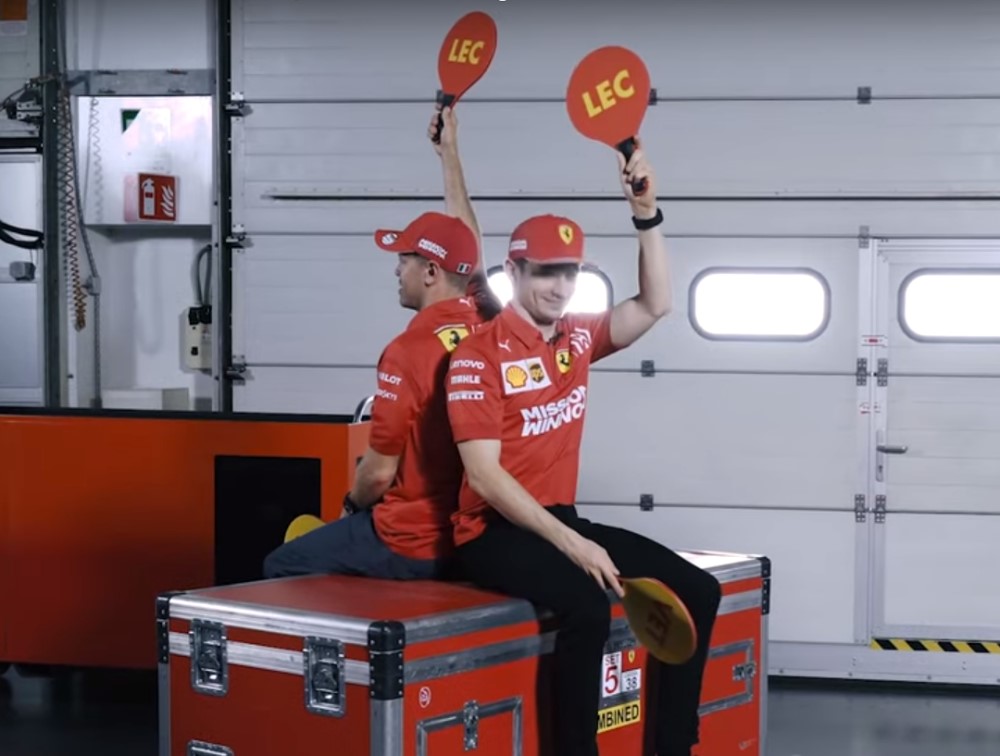 Vettel and Leclerc filming Shell sponsor video
Charles Leclerc believes he and Ferrari teammate Sebastian Vettel have learnt their lesson and there will be no repeat of the pair's controversial Brazilian Grand Prix collision.
"We are extremely competitive and sometimes on track we might have some frictions," Leclerc told Autosport. "But in the end we are mature enough to know that what happened on track is on track and off it we are different.
"The most important thing is we work together well off track to develop the car in the best way possible and of course not exceed the limits when we are on track like we have seen in Brazil.
"But I think it was a good lesson for both of us and it won't happen again."
Leclerc also revealed how he and Vettel cleared the air following their series of run-ins, which appeared to start when Vettel ignored team orders during the Russian Grand Prix to let Leclerc past – which aided arch-rivals Mercedes in handing victory to Lewis Hamilton.
The two did not speak immediately, but instead waited until the next round in order to fully take in what had happened and why it went wrong.
"There have been times when we didn't really understand each other in some situations," added Leclerc. "But it is never really good to speak about it straight away after an incident. So we left some time and then after Russia we sat down again in Japan and we understood each other and we have grown from this experience."
Ferrari hope to not only challenge Mercedes in 2020 but finally beat them, which they have not managed to do since the last major rule change in 2014. This season will be the last before a similar shift in regulations next year, which leaves them little time to capitalize on having a car that many felt was superior to the Mercedes last season for the majority of the year.
Much of that falls on the drivers as well as the team, but having claimed the highest number of pole positions last season, Leclerc is aware he needs to up his standards if he is to challenge Hamilton.
"I am working extremely hard to do less mistakes than in 2019," he said. "As a team we also need to focus on that.
"In terms of performance it is always really difficult to know before the first race. I was going to say winter testing but actually in 2019 winter testing went a lot better than the first race.
"We have been working well and I feel definitely more ready than in 2019. I hope I will be able to prove it on track."